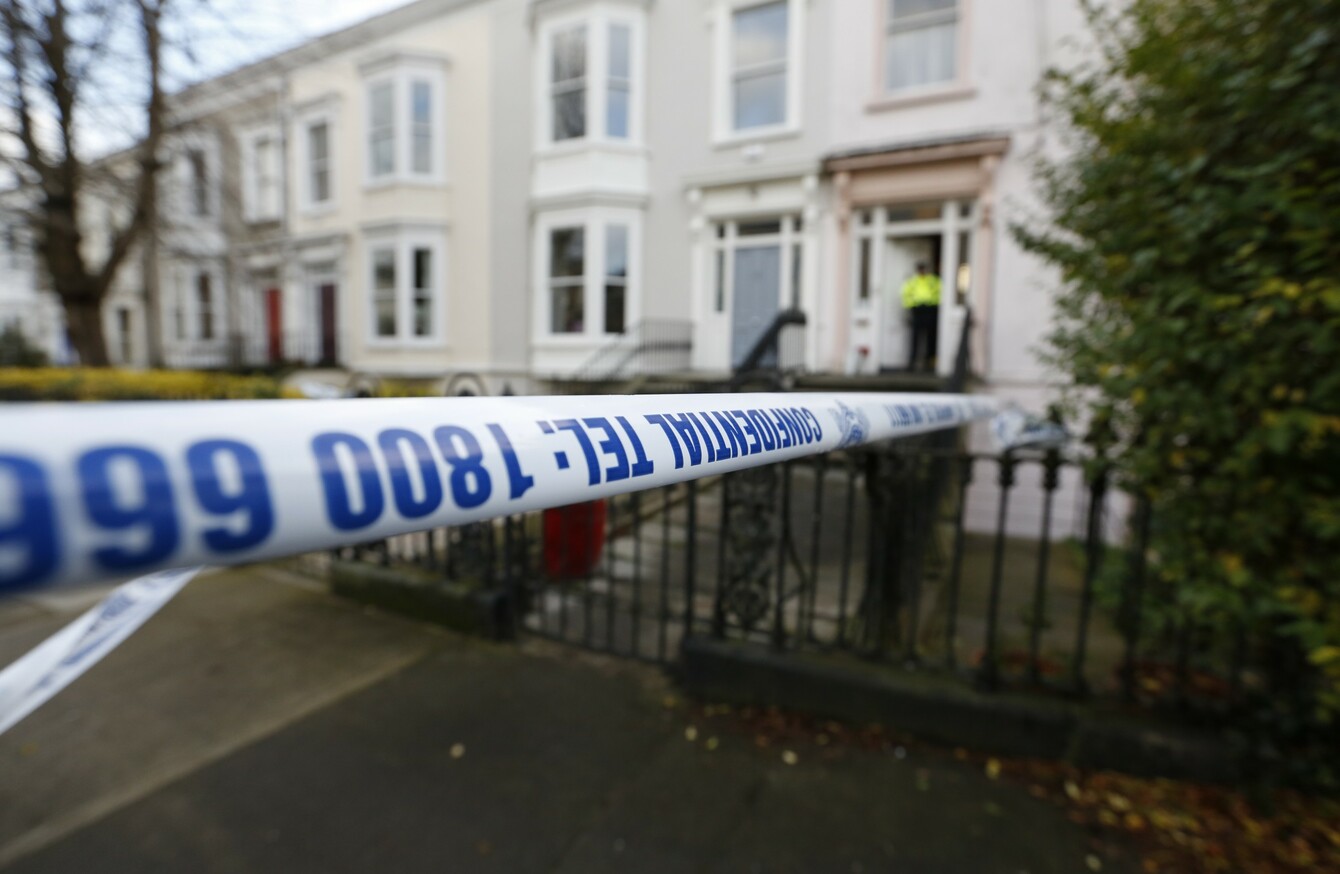 Image: Sasko Lazarov/RollingNews.ie
Image: Sasko Lazarov/RollingNews.ie
A FORENSIC PSYCHIATRIST has told a jury that a 32-year-old murder accused who stabbed his mother to death was suffering from "paranoid schizophrenia" and would have been unable to refrain from his actions at the time.
Fionn Braidwood with an address at Clarinda Park East, Dún Laoghaire, Co Dublin is charged with murdering his mother Jane Braidwood (65) on 20 January 2015 at the same address.
Today at the Central Criminal Court Braidwood pleaded not guilty to murder.
Braidwood also pleaded not guilty to assault causing harm to Ceili Braidwood and Anthony Maguire at the same address on the same date.
Opening the case for the prosecution today, Alex Owens SC told the jury the central issue they will be asked to consider is whether they should bring in a special verdict of not guilty by reason of insanity against Braidwood.
This afternoon, Owens called Maguire to give evidence.
Maguire told the court he was walking near Clarinda Park East when he heard Ceile Braidwood shouting for help because her mother had been stabbed by her brother.
The witness said Ms Braidwood appeared quite distressed and so he went over to her.
"I asked her how old was her brother and she said he had schizophrenia," Maguire said.
Bleeding heavily 
The witness then rang the emergency services and Ms Braidwood told them her mother was lying on the kitchen floor and bleeding heavily.
At that point Maguire saw Mr Braidwood come to the front door of his house.
Ceili pointed and said that was him. He was very passive and simply stood there looking at us and then turned and went back into the house.
Ceile then followed her brother into the hall enquiring if he still had the knife.
"He was standing there quite passively and said 'No'. That was the only time I heard him speak," he said.
The court heard the accused then punched Maguire in the head.
"He was calm and passive. He then stepped forward and punched me in the jaw, quite forcibly twice. I tried to defend myself by putting my left hand up. He continued to attack me and knocked me to the ground. I fell on my back and he sat on me and started to scratch my face quite ferociously and tried to stick his fingers in my eye," he said.
Maguire was wearing a leather glove on his left hand and Mr Braidwood bit him on his ring finger.
I was screaming at Ceili to shift him off me as I couldn't, he was too big on me. I punched him hard in the groin and that shifted him so I could get up.
Counsel then read evidence from Chief State Pathologist Professor Marie Cassidy who carried out a post-mortem on Jane Braidwood.
Three stab wounds
The court heard she died after receiving three stab wounds to anterior and posterior parts of her chest.
Defence counsel Patrick Gageby SC then called consultant forensic psychiatrist Dr Brenda Wright from the Central Mental Hospital to take the stand.
She told the court she had met with the accused a number of times and prepared a psychiatric court report.
Mr Braidwood's father was a psychiatrist and he died from a brain tumour in 1995 when the accused was 12 years of age.
The accused told Dr Wright he was close with his parents and he was the second eldest. Mr Braidwood was not aware of any family history of mental illness and suicide.
Both the accused and his father were gifted at music.
Nazi obsession
In 2007, the accused was admitted to a psychiatric hospital as he had become obsessed with ideas about Germany, the Nazis and World War II.
The court heard he could not speak German without negative destructive feelings. The court heard he became unwell again in 2008 following an overdose. In 2010, he was admitted to a psychiatric unit.
"He said he had OCD and had to repeat actions a number of times. He found taking Clozapine difficult and stopped taking his medication in 2011. His next admission was in 2012 and again in 2013. There was concern he was not taking his medication," Dr Wright said.
Mr Braidwood's last admission to St John of God Hospital prior to the assault was in January 2014 as he displayed evidence of social withdrawal, a lack of speech and poor self-care.
He was initially treated with Olanzapine and diagnosed with paranoid schizophrenia.
Dr Wright said that a year before his mum died, Mr Braidwood became worried about numbers signifying things and would wait for a particular time of day to do things.
Australia 
In July 2014, Mr Braidwood was visited by a community health nurse who commented that he needed to improve his self-care. In August of that year Jane Braidwood felt her son was doing well.
The court heard that two days before the offence the accused felt it would be a good idea to go on holidays to Australia.
Mr Braidwood had been attending Cluain Mhuire, a mental health service, over the years and in July 2014 he was visited by his community mental health nurse.
In October of that year his mental health nurse suggested he needed an increase in his medication.
"On October 30 he would not open the door when the community nurse went to see him and he contacted the team to say he no longer wanted to take his medication," Dr Wright said.
In November 2014, Mr Braidwood's landlady said he had been crying loudly and shouting on the street.
The accused said he would not be attending anymore psychiatric appointments.
A month before the offence, Mr Braidwood's mother did not feel there was anything urgent with regards to her son's mental health and agreed to allow him to move back into the family home.
The court heard that on 20 January 2015 – the day of the alleged offence – Jane Braidwood spoke to his mental health nurse and told her that her son was sleeping a lot, he was saying little and only eating fruit, but she did not feel he required involuntary admission at the time.
The court heard that Jane Braidwood told her son on the day of the offence that she did not think it was a good idea for him to go to Australia as he wasn't taking care of himself and not showering.
Jane Braidwood told her son that she knew he was standing outside on the street for long periods of time. He denied this and got angry at her.
The accused's mother did not want him living at home unless he agreed to take his medication which he did not. The court previously heard he stopped taking antidepressant medication in May 2015, but had electroconvulsive therapy (ECT).
Dr Wright told the court that Mr Braidwood has paranoid schizophrenia and became acutely unwell in 2007.
"His illness was significantly complicated by noncompliance with medication and non-engagement with mental health teams," she said.
It is Dr Wright's view that the accused was acutely mentally unwell at the time of the offence and suffering with a relapse of paranoid schizophrenia.
She said he would have been unable to refrain from committing the act at the time of his mental disorder.
The trial continues before Justice Carmel Stewart.
Comments are closed as legal proceedings are ongoing.