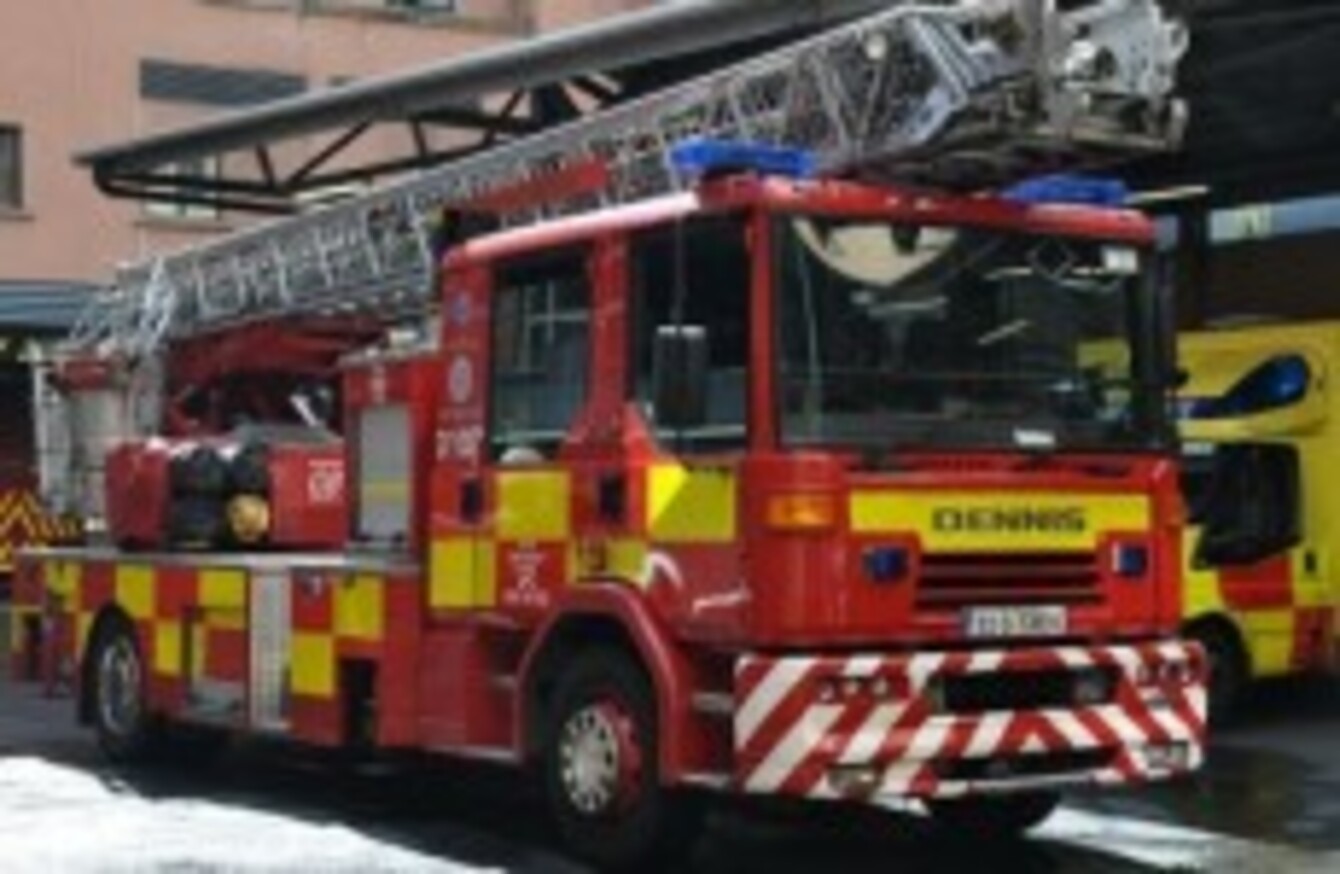 The D107 turntable ladder involved in the crash
The D107 turntable ladder involved in the crash
A DUBLIN FIRE Brigade 'ladder unit' is currently off the road for repairs after it was involved in a crash with a taxi in west Dublin.
Gardaí are investigating the incident, which happened on the Con Colbert Road/South Circular Road junction close to Heuston Station at around 10.30pm on Monday night.
It's understood the Fire Brigade vehicle was hit on the right hand side.
The taxi was badly damaged, and two passengers had to be cut out of the vehicle — however no-one was seriously hurt in the collision.
The fire service vehicle — which is used to transport extra-high ladders for use when responding to incidents at taller buildings — was on its way to a call-out in Lucan at the time.
It will be off the road for several weeks as repairs are carried out.
As a result of the incident, there are now just two ladder units serving Dublin city and county; there are usually three such vehicles on call at any given time, with a fourth in reserve — however the engine that would normally serve as the standby vehicle is itself off the road with a mechanical fault.
"This is indicative of the total lack of sufficient resilience in the fleet," a Dublin Fire Brigade station officer told TheJournal.ie.
"Management were warned years ago that the current vehicles were coming to the end of their life-cycles — but they've consistently failed to do anything about it."
The ladder engine will be out of service for up to a month as side panels are replaced and other repairs are carried out by an outside contractor.
The location where the crash happened is a notorious black spot for emergency vehicles, the station officer said.
"There are tall walls all around the area, with sirens bouncing off — so there's a theory that the acoustics make it difficult for drivers to know where vehicles are coming from."
A spokesperson for Dublin Fire Brigade said they were currently investigating the matter, but had further comment to make on the incident.