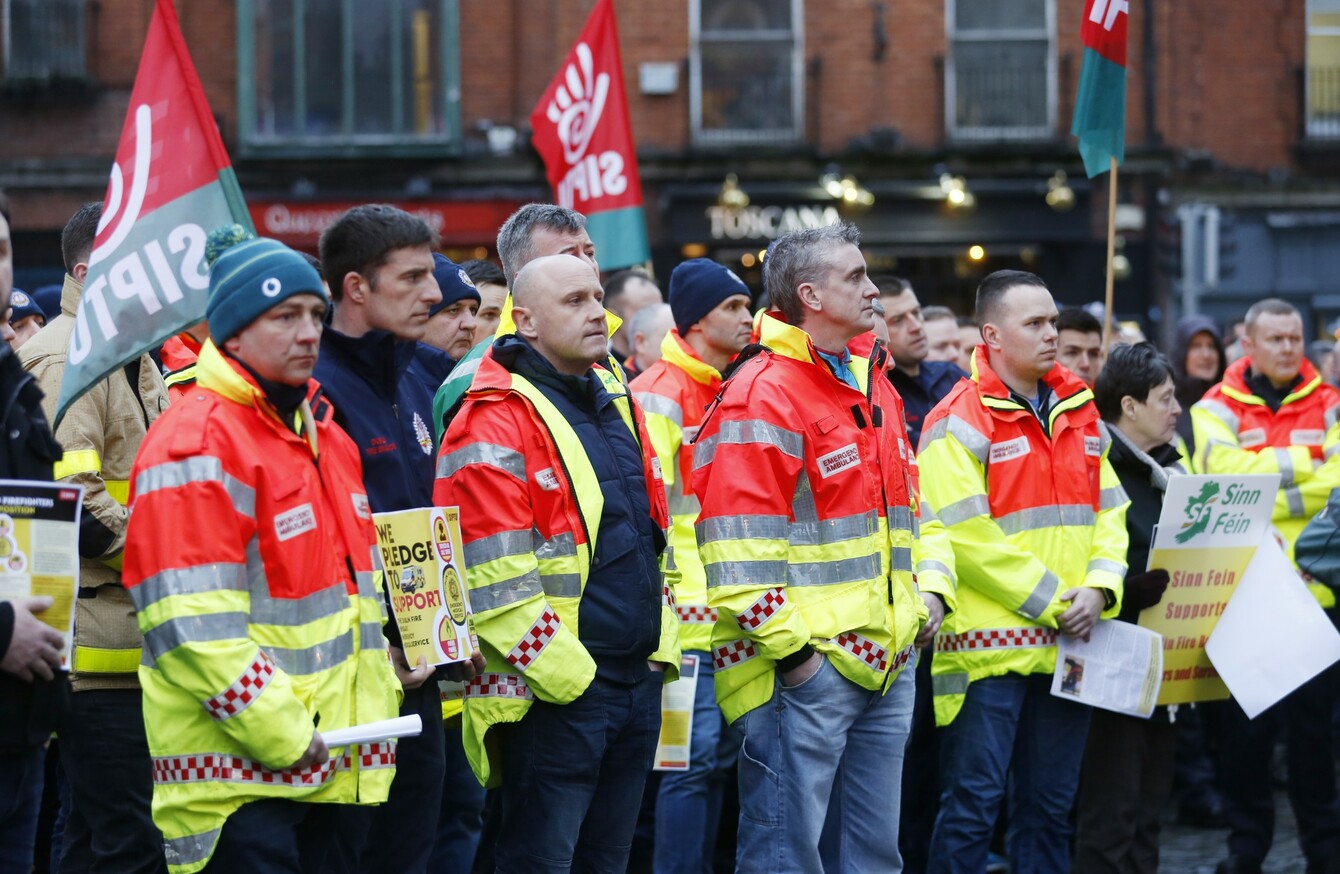 Image: RollingNews.ie
Image: RollingNews.ie
BOTH THE SIPTU and Impact trade unions have agreed to call off the two planned Dublin Fire Brigade work stoppages later this month, after a direct intervention by Lord Mayor Brendan Carr.
As part of the agreement to enter talks with Dublin City Council, any plans to change the current operation of the DFB Emergency Medical Service system has been suspended at Carr's request.
On Monday, plans were announced for two 24-hour work stoppages by Dublin Fire Brigade on Saturday 18 March and Monday 27 March.
The dispute between the DFB and the council is primarily focused on the current Emergency Medical Service system, which unions say is set to lose its ambulance call and dispatch function.
Siptu and Impact said they've received a commitment from Dublin City Council to enter into an independent process, which will be chaired by the chairman of the Dublin north-east inner city taskforce, Kieran Mulvey.
Mulvey was previously head of the workplace relations commission.
A statement from Siptu said that they had received an "unequivocal commitment" that the independent process agreed upon will the "sole and singular forum for consideration of all of these issues".
Lord Mayor Brendan Carr said: "I am sure that it will come as a great relief to the residents of Dublin that the immediate threat of a strike by such key members of our city's emergency services has been averted."
Carr added that he was hopeful that an agreed solution can be found which will ensure the best outcome for the city.
Sinn Féin councillor Noeleen Reilly welcomed the news, saying that residents had been concerned about the path taken by Dublin City Council management with the fire brigade.
She said: "The removal of the emergency call service would have a detrimental effect on operations… Now that the strikes have been called off, I would call on Dublin City Council to engage fully in these talks in the interests of stakeholders involved."