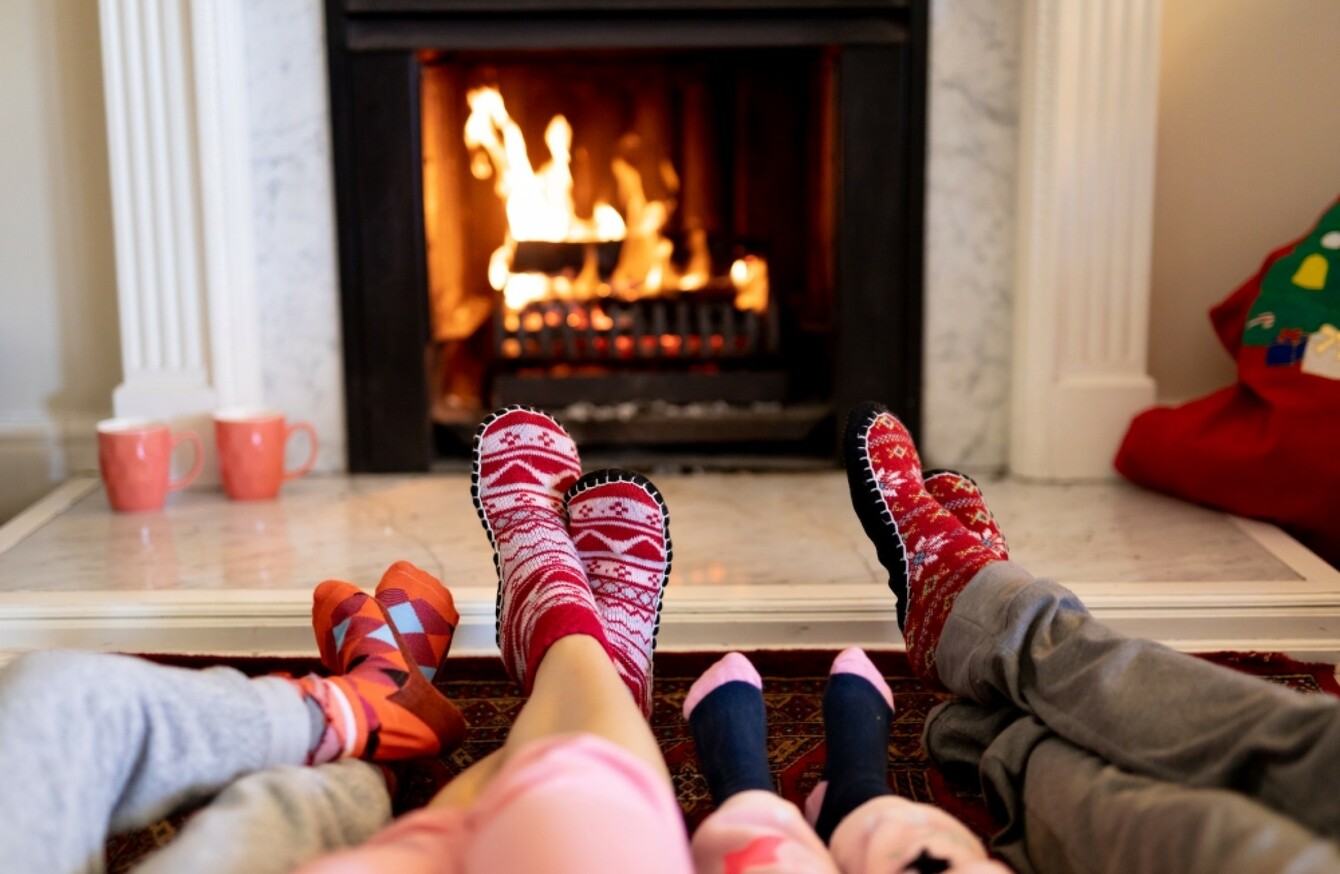 Image: Shutterstock
Image: Shutterstock
LONGER, DARKER NIGHTS often mean lighting the fire, layering your Christmas tree in multiple sets of lights and lighting a candle or five… As cosy as all these aspects make your home, they can also unfortunately make it a fire hazard.
And unfortunately, due to things like heating, winter storms, decorations and candles, house fires do tend to experience an increase in winter, at least according to the National Fire Protection Association in the US.
According to research from BIC ahead of the first ever National Lighter Safety Day, only 54% of parents have taught their children about lighter safety.
That's why we spoke to Paddy McDonnell, CEO of fire safety specialists Phoenix STS about how to keep ourselves and our families safe during the cosiest time of the year.
Here's what he had to say…
1. Alert kids that lighters are just as dangerous as knives
While you should always store your lighters out of sight and reach of your little ones and in a secure location, don't forget that they may encounter them elsewhere. McDonnell reminds parents to only buy lighters with child safety features. Ideally opt for a lighter which will not allow you to increase the gas flow (which can greatly increase the chance of an accidental fire starting). 
McDonnell urges parents to ensure children realise that lighters and matches are just as dangerous as sharp knives. "If they do find them, tell them to leave the lighters or matches where they are and come and tell you straight away." He also advises not to use novelty lighters around children that may look like toys or playful items.
2. Make sure they know their fire escape route
It may seem like an extreme measure but it's one that could save your family's life – and you can turn it into a game. "Unfortunately, not all homes will have windows that can be used to escape in the event of a fire", says McDonnell. That's why it's so important that everybody in your home should understand what to do in the event of a fire – and what not to do.
"It takes less than two minutes to complete a walkout fire drill", says McDonnell. This will show everyone the plan for if there ever is a fire, and it can be done in the form of a game. An important aspect of this is to protect your internal stairs by ensuring you have working smoke alarms (ideally mains-powered), all doors are closed at night, there's a flash light available and there's a clear route from each bedroom to the front door.
3. Remove all fire hazards from their bedrooms
"Ideally, we would always want parents to close all doors at night", shares McDonnell. However, this can be difficult when it comes to young children as parents may want to have contact with their child. If this is the case, think about putting an additional smoke detector in their room), and have a fire safety plan in place.
4. Check their gadgets are safe (especially when charging)
The main risk in a child's bedroom however, tend to be electrical appliances such as computers, laptops, TVs and charging for mobile phones or tablets, says McDonnell. Firstly, ensure they are not overusing extension leads, but also that any electric equipment meets Irish or European standards, particularly with chargers and USB leads.
"These are readily available in every shop and filling station across the country", says McDonnell, who urges parents to familiarise themselves with manufacturers' guidelines on charging and ensuring they are not charged overnight in their child's bed. If they are charging laptops, "it's important to have them on a hard surface that allows air to circulate readily through it to stop it from overheating".
5. Make sure your fireplace isn't a danger for them
If you're a fan of lighting the fire in the evenings, an effective, proper-fitting spark-guard is a must to keep in front of it. But McDonnell also warns against hanging a mirror over the fireplace: "This attracts people to stand too close to the fire". It's also essential not to place decorations or ornaments over it that will attract any kids towards the fire.
It's also incredibly important to keep any newspapers, books, clothes or other combustibles far enough away from the fire that they won't pose a risk. And most importantly – don't turn lighting the fire into an 'activity': "Do not involve a child in this process as it may encourage them to do it in your absence."
6. Keep candles out of reach and in a container
When the house feels cold, it can be tempting to fill it full of candles. But if you've kids or pets on the scene, it's important to ensure that they are nowhere near the candle nor can they get near it. McDonnell has the following advice: "Always use them in a proper, fire-safe container on a heat-resistant surface where they cannot be knocked over easily." He also advises to never put lit candles on top of a TV or to leave them unattended.
7. Double-check your fire safety equipment is up to scratch
While it makes sense to control a small fire, never put yourself at risk when it comes to attacking it – your family should always come first, and sometimes it's better to evacuate. McDonnell says that each home should have a 1kg or 2kg powder fire extinguisher and a 1.2m x 1.2m fire blanket, both stored a safe distance from the hob or oven.
He warns that you should also be aware of the safety instructions of their use – check your fire extinguisher is still in date and that the gauge is green. If it's red, the pressure in the extinguisher may be too low to expel the contents and needs replacing immediately. McDonnell also reminds that you should ideally test your smoke alarm every week.
Worried about the use of lighters in your house? Today is Lighter Safety Day, supported by BIC. Only 54% of parents have taught their kids about lighter safety and only half can recognise whether one has child safety features. Find out more about how to spot a safe lighter by visiting BIC's website.