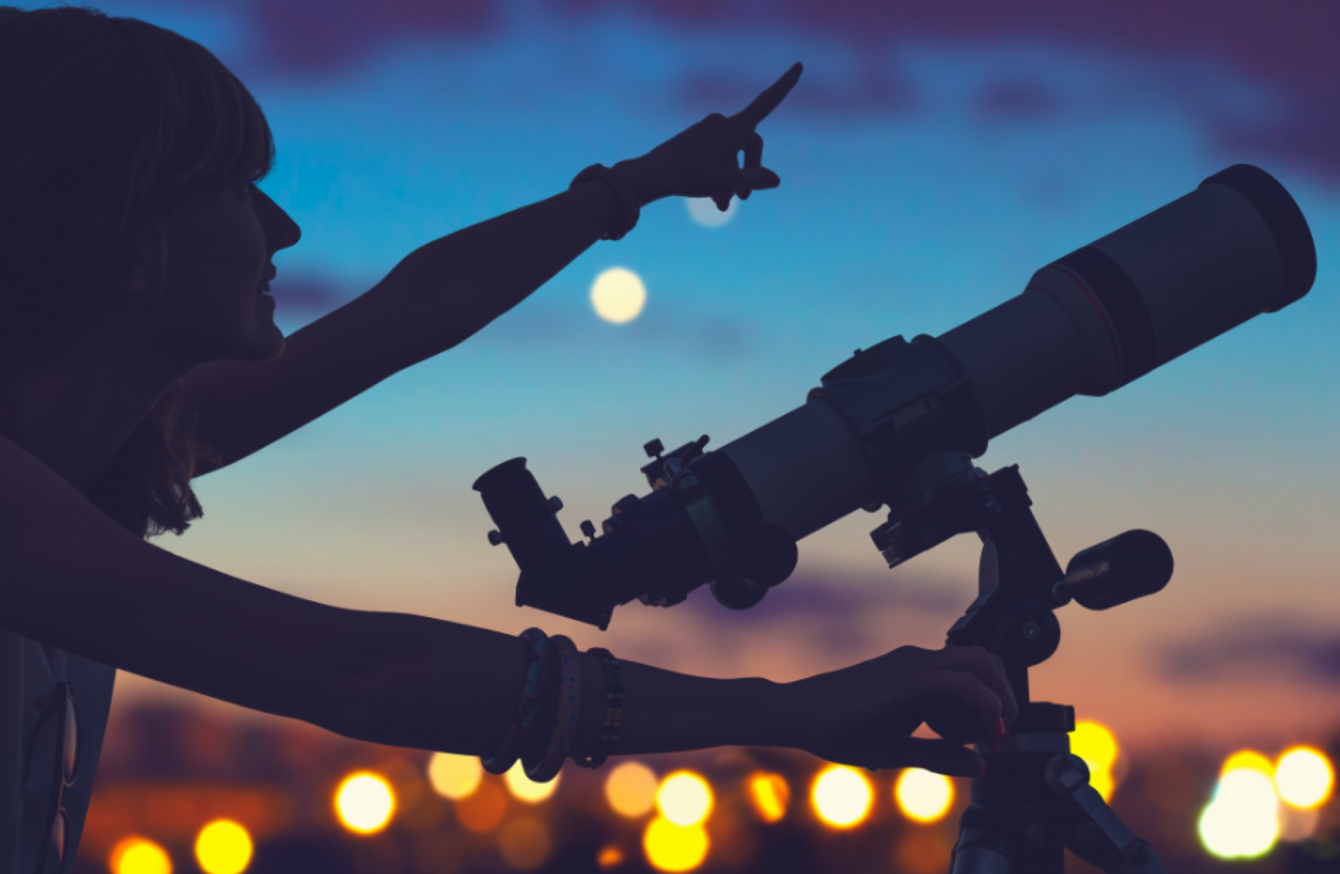 File image
Image: Shutterstock
File image
Image: Shutterstock
THE EXPERTS AT Astronomy Ireland say they've been inundated with messages from people who spotted an extremely bright object blazing through the skies over Ireland last night.
The luddites at TheJournal.ie can confirm we received similar messages – all telling a similar story.
Here's AI's take on what happened last night – and what it might have been:
At about 5:15pm on Wednesday evening people from all over Ireland saw an extremely bright object blaze across the sky for several spitting sparks and leaving a smoke trail behind it.
Astronomy Ireland believes it was a rock from space burning up high in the atmosphere as it collided with the Earth. We call an extremely bright 'meteor' like this a fireball, and they are very rare.
Many people said it was brighter than the full moon, and this is important because objects that bright can survive the re-entry process and hit the ground as a meteorite.
Collectors have sold meteorites for many multiples of the price of gold in the past- and meteorites, as you might imagine, also have enormous scientific value.
Hundreds of reports of last night's incident have been recorded by Astronomy Ireland so far – and the astronomy club is asking anyone else who may have seen it to give their account on a special section of the AI website.
The results will be analysed over the next few days – and astronomers should then be able to estimate where it may have landed. From AI's press release:
We will not mount a search ourselves but, instead, we will announce the landing zone to everyone who sent in a report simultaneously so everyone gets the information at the same time.
Anyone who wants to join the search but did not see the fireball can sign up as a 'friend' of Astronomy Ireland free of charge on www.astronomy.ie and the landing zone will be announced there at the same time.
Said David Moore, editor of Astronomy Ireland's magazine:
We get at least one major fireball over Ireland each year.
Many of them end up falling in the sea, but in 1999 all the reports we received allowed us to predict a meteorite had fallen on Carlow and sure enough some fragments of it were found on a country lane near Leighlinbridge, Co. Carlow.
According to Astronomy Ireland:
Prior to the 1999 'fall', there was only one other Irish meteorite found in the 20th century, in April 1969.
Owners of CCTV cameras are also being asked to contribute to the effort to find the meteorite:
One modern addition to the 'hunt' for meteorites are CCTV cameras and Astronomy Ireland is especially asking operators of such cameras to check their recordings around 5:15pm on Wednesday.
The cameras do not have to be pointed upwards at the sky as the fireball will have come down to the horizon and will picked up by many cameras. Being a 'photographic record' these cameras are worth hundreds of eye witness accounts so they are extremely important.
Villagers in Turkey earned hundreds of thousands of euro from selling meteorite fragments that showered the area in September of last year, according to reports.
Did you spot the fireball? Let us know in the comments section below. If you were quick enough to get a photo or footage of the event, you can email it to tips@thejournal.ie.
.