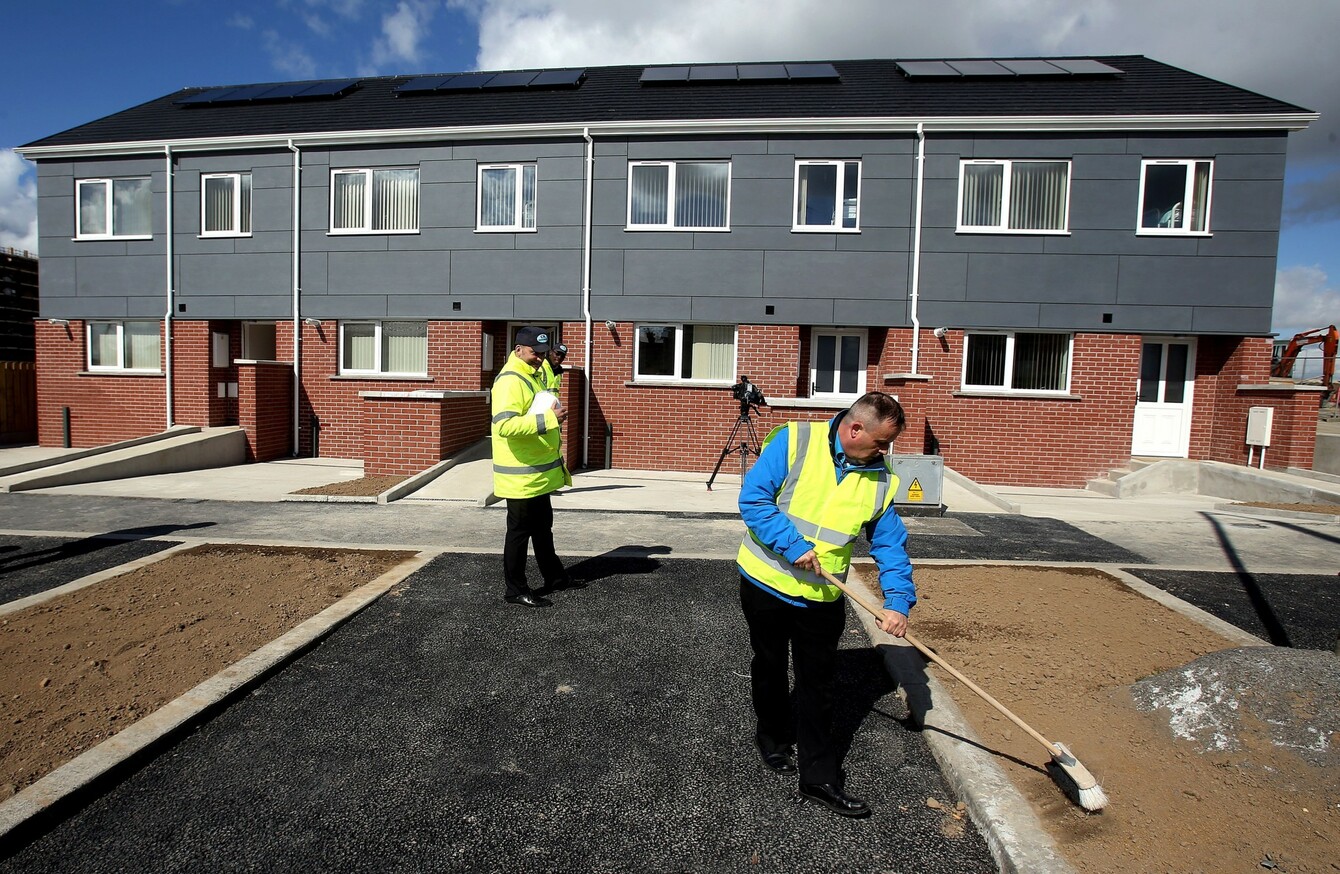 Image: Brian Lawless
Image: Brian Lawless
OVER 80 new 'rapid build' houses are to be built in the coming months after Simon Coveney approved €20.4 million in funding.
Twenty-four homes, at a cost of  €5.9 million, will be built on the Killininny Road, Firhouse, Dublin 24 while 59 modular houses will be constructed on St Cuthbert's Park in Clondalkin, costing €14.5 million.
Speaking today, Minister Coveney said: "I have approved two projects estimated to cost €20.4million which will deliver 83 homes for homeless families. These homes will take families out of commercial hotels and provide them with a home until they move to permanent social housing."
Coveney said that by the end of 2016, a total of 350 rapid build homes were in the process of being built. He said 22 homes were completed occupied in 2016.
He added: "My department continues to work closely with all local authorities in relation to increasing and accelerating the delivery of a range of social housing programmes and supports, including rapid build homes."