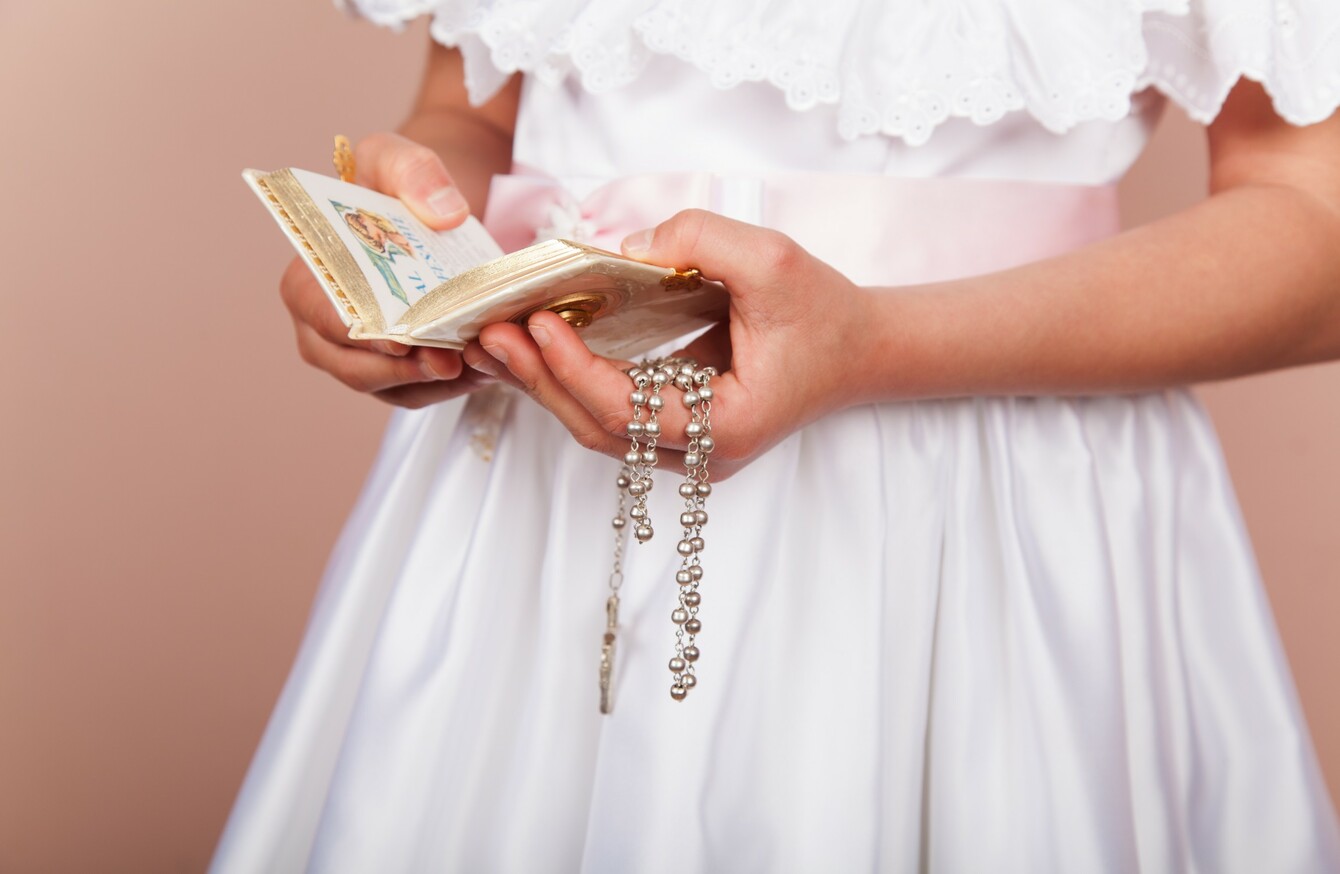 Image: Shutterstock/shutt2016
Image: Shutterstock/shutt2016
PARENTS ARE SPENDING up to €836 on their child's First Communion.
A new survey from Ulster Bank finds that parents are splashing out more than they were last year, with a 12% increase.
The breakdown of spending shows parents are spending more on the party, food and drink, averaging €370.
Make-up and hair for girls completing their First Communion costs an average of €56.
The child's outfit for the day costs an average of €176, while outfits for rest of family is also pushing up the budget, costing €212.
Cost of bouncy castles pushes spend upwards
Children's entertainment for the party, such as bouncing castles costs €149, an increase of 25% on 2015.
However, it's not all about the spending. The First Communion has long been known as a money-maker for young children.
The survey of 205 parents revealed on average, a child received €546 this year, compared with €543 in 2015.
Almost one in four children (22%) received more than €800 this year.
The amount of money received by boys increased by 4% this year to €533, compared to a 1% decrease for girls to €563.
So are children being frugal with their money?
Of the children surveyed, just 9% had already spent 75% of their cash, spending it on clothes, (43%), toys (40%), computer games (34%) and sports equipment (28%).
The vast majority of parents (90%) report that some of the money received by their child will be put into a savings account.