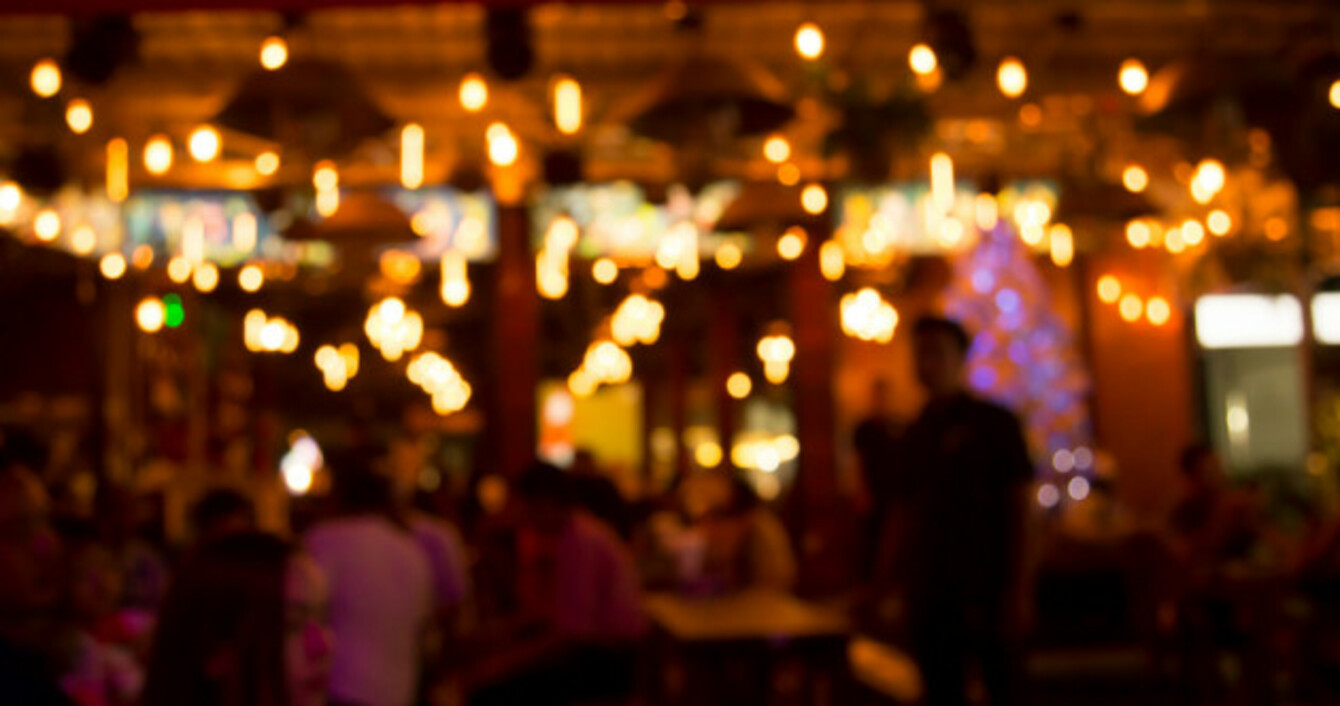 Image: Shutterstock/loveaum
Image: Shutterstock/loveaum
WHERE TO GO on a first date? Should you go for a coffee, a pint, or a sit-down meal? These are the questions that plague all singletons.
Feargal Harrington is matchmaker, co-founder and director of Intro Matchmaking. He is in the business of making matches with his company organising over 100 dates per week around Ireland. 
With 3,500 clients on their books and one in four dates ending in either a long-term relationship or marriage, Harrington is well placed to say what makes a good setting for a first date.
When organising first dates, he avoids coffee dates and bar dates.
"An awful lot of times, people will go on twenty dates per week, knock a cappuccino back and run without getting to know the person at all," says Harrington. "[If you go to a bar] you're going to be fairly well on and you won't be representative of yourself. It's messy and it's so awkward."
The reason we go for dinner dates is because you have far more of a success rate from people going for bites to eat as opposed to meeting for a coffee or a drink.
"To get to know the person, it makes sense. If you're not willing sit down with a person for an hour and a half, but you're looking for a life partner there's something really wrong. Go for a bite to eat and stop rushing it is the underlying piece of advice that we could impart."
At Intro, Harrington says they have a number of "old reliables" around the country that they go back to time and time again because they offer the perfect backdrop for a first date. 
"When we're organising dates, what people want is complete discretion," he says. "They want to know that the tables are far enough apart from each other that you don't feel like Bridie and Tom are earwigging and listening to your conversation."
"The tables have to be spaced far enough apart for people to feel comfortable discussing normal first date topics. The music needs to be at a decibel level that isn't so quiet that everyone can hear you but isn't so loud that you're shouting at the person across the table." 
Then there's the service.
"The staff need to be the right level of friendly without being familiar. People in Ireland are uber paranoid about people knowing our business and getting too familiar too quickly. We just like to be treated with a proper level of respect and customer service without going overboard. There can't be any wink wink, nudge nudge."
An accessible menu is a must, he adds.
"The menu needs to be European style cuisine for everyone's taste to be catered for. The best first date scenarios are where you keep everyone happy and make sure everyone's tastes can be catered to."
With all this in mind, we decided to ask Harrington for his tips on the best restaurants around Ireland for a first date…
Pacino's, Suffolk Street, Dublin 2
A city centre Italian restaurant serving up pizza, pasta, and other classic standards. You can't go wrong with Pacino's.
Cleaver East, Temple Bar, Dublin 2
Located in the heart of Temple Bar, Oliver Dunne's Cleaver East serves up high-end Irish cuisine in a buzzy setting. 
Las Tapas de Lola, Wexford Street, Dublin 2
Authentic-style tapas restaurant on Wexford Street. Warning: may be unsuitable for the Joey Tribianis of the world opposed to sharing food.
 Unicorn, Merrion Court, Dublin 2 
Delightfully old-school Italian restaurant that serves up everything from mouthwatering pasta dishes to good old fashioned shteaks.
Isaacs, Cork
Beloved by Corkonians and going strong for over a quarter of a century, Isaac's is as institution.
Electric, Cork
With dreamy views overlooking the river, this city centre haunt is ideal for a cheap and cheerful first date over grub and drinks.
Gemelles, Galway
A family run restaurant in the Latin Quarter, Gemelles says it "brings a mix of old and new school to the table". Whether you're a meat eater, vegetarian, pescatarian or flexitarian, they'll look after you.
Azur, Limerick
In Limerick and looking to impress a potential paramour? Look no further than Azur, an elegant restaurant with a menu designed to appeal to every palate. 
Hatters' Lane, Athlone
A cute Hollywood-themed bistro with quaint interiors and posters of movie stars dotted all over the wall. Knock into Gertie Browne's for a pint afterwards.
Eala Bhán, Sligo
Located on the Garavogue River, Eala Bhan is a modern bistro style restaurant with an exemplary seafood offering (as well as other dishes).
Zuni, Kilkenny
Feeling fancy? Make your way to Zuni and sample locally sourced delicacies like Goatsbridge trout or Mooncoin beetroot.