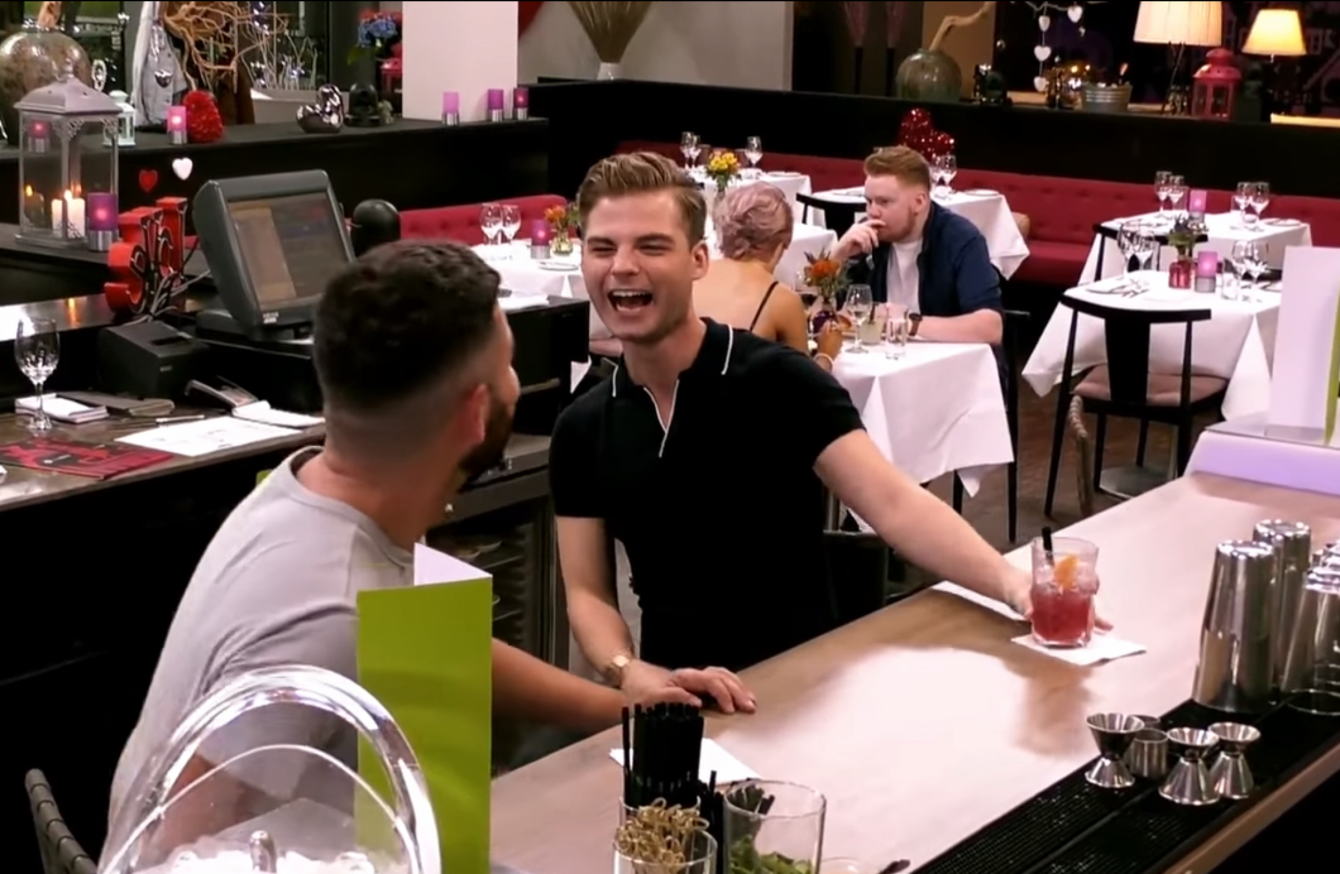 Image: First Dates/RTÉ
Image: First Dates/RTÉ
THERE IS TO be a first for Irish television tonight as First Dates Ireland will feature a date conducted entirely in sign language.
The episode features a meal between design student John Charles (27) from Edenderry, a member of the deaf community, and HR professional Stephen (24) from Dublin, who is fluent in sign language as well as being Mr Gay Ireland.
Although deaf people have appeared in the UK version of the show, their dates have not been conducted completely in sign language.
Late last year, President Michael D Higgins signed new legislation conferring legal recognition on Irish Sign Language (ISL).
It means that that around 5,000 Irish deaf citizens are able to access State services in their own language.
When John Charles and Stephen meet, it turns out that they have met before and they immediately start to communicate using sign language. John Charles tells Stephen that when he goes on a date with a hearing person who doesn't sign, they have to use a phone to communicate, passing texts back and forth.   
Stephen decided to pursue deaf studies at college after a difficult start with his own communications skills.
He explained: "Growing up I had a really severe speech impediment to the point where I couldn't even fully pronounce my own name properly. I knew exactly what I wanted to say, I'd talk all the time but people couldn't understand me.
"It meant that I was really interested in, if one way of communication wasn't working for you that you could just choose an alternative."
Fianna Fáil Senator Mark Daly said the law was a watershed moment for the deaf community.
"Members of the Irish deaf community have been suffering extreme marginalisation by the State for some time now. The signing of the bill by Michael D Higgins puts an onus onto State agencies such as hospitals, schools and the Courts to make services available for the Irish deaf community."