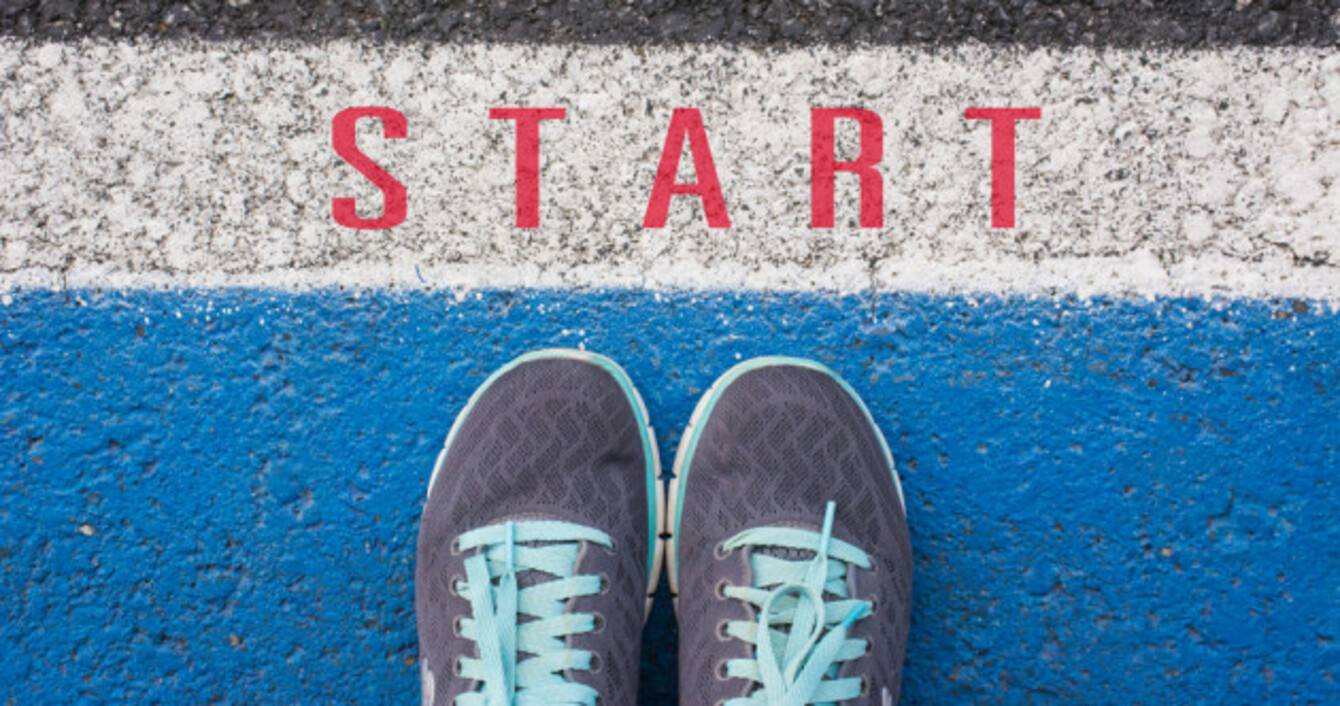 Image: Shutterstock/Isarat
Image: Shutterstock/Isarat
MOVING FROM COLLEGE to the workforce is a big deal – whether you studied English or Computer Science, a full-time job is a very different ball game. Gone are the days of taking a two-hour long lunch or going from late nights to 9am lectures.
Add to that the rise of the unpaid internship, and you've got a tough gig on your hands to find that perfect job.
Newly minted journalism graduate Aisling, who has done unpaid intern work in the past, says that:
The job hunt is daunting to say the least [and] I'm almost resigned to a struggle. My main worry is that I'll have to veer significantly away from my desired area of work because of lack of opportunities.
The job market is better than it used to be, for sure, but many still consider it a tough landscape for those starting out. So, how do you land that perfect job once you've collected your degree?
Applying for jobs
Dave Kilmartin, head of the DIT Career Development Centre, says that it's important to take a think about what you really want to do after college – and to "reflect on what you can offer a future employer".
Think beyond your degree subject – what experience do you have? What are your strengths? Hectic as final year can be, it's worth taking a bit of time to consider your plan – the world won't end when you finish your thesis.
Those emails you get about job workshops? Start going to them. Think about who you know in certain industries – and if your college has a mentoring programme or career guidance service, jump at it. College supports are usually fantastic around this, and really worth looking into.
Some practical things you can think about when hunting for a job include commuting time, benefits, personal development and how the company treats younger staff. And of course, salary matters, too – there's no denying that. Glassdoor.com is a really useful site for getting a sense of what others in your industry are paid.
According to Dave, some practical steps you can take to getting that perfect job include:
Create a professional brand – update your Linkedin profile; join groups and follow companies
Connect with people (especially college alumni) in industries and roles of interest and seek their advice
Ensure your CV is the best it can be; make sure to change and target it towards specific roles of interest
Check your digital footprint by putting your name into Google
Internships, paid or otherwise
Unpaid internships can be a way to gain experience in your industry, but there have been cases of businesses taking advantage of graduates: taking on unpaid interns with no intentions of hiring them.
In some cases they will benefit you – Aisling did two unpaid internships during her time in university, and says that she would be "a lot less confident entering the job market without them", though she wouldn't take on a third:
I'm of the opinion that unpaid internships should be reserved for work placement during the college semester. [My internships] were really beneficial and allowed me to get a glimpse into real working life and to dabble in different areas relating to my field of study. I didn't feel like I was being exploited in the same way a graduate might because as far as I was concerned, this was simply replacing my regular weeks of lectures.
Dave says: "Broadly speaking, it tends to be the more affluent students who can afford to take an unpaid internship." He encourages those thinking of taking unpaid internships to go in "with their eyes wide open", and to think critically about how this will truly benefit you.
If you're working in an internship, ask questions, keep an eye out for jobs within the company, and if you've got enough nerve, you can always ask to be paid – that's what Niall, who now works as a software engineer, did.
"I told the company [offering the internship] I wouldn't work there unless I was paid" he says, admitting that he was "taking a chance" by doing this, and that his industry isn't built on unpaid internships like some are. He got lucky, though, and his workplace agreed on a starter wage that was enough for him to get by on.
Climbing the graduate ladder
If your industry isn't internship-focused, you may be hoping to get straight into a graduate programme. There's a lot to be said for this – learning, job security, and the possibility of promotion are all on the cards, and they're usually pretty well paid.
Ciara D'Arcy, HR director at Accenture Ireland, argues that "a graduate programme is an excellent way to jump start your career. It provides graduates with a great platform to further develop skills they acquired in college, through continuous learning and development with opportunities to experience different parts of an organisation".
After interning for six months, Niall accepted his current place on a graduate programme with Accenture:
I wanted a bridge between finishing college and the real world of work; being able to put "graduate" before my job title made the transition seem easier to me, though at the end of the day it doesn't really make a difference. Accenture seemed to invest in their graduates, they do training and there's a lot of support, so that appealed to me when applying.
#Open journalism No news is bad news Support The Journal

Your contributions will help us continue to deliver the stories that are important to you

Support us now
Obviously, the options for getting the perfect job are dependent on your qualification – but don't despair. Things are better than they've been in years, with graduate unemployment dipping below 5 per cent. Ciara from Accenture notes that "this is good news for graduates – it gives them more choice and opportunities to explore before accepting their ideal role.
"It also means that companies need to invest in their programmes to attract talent."
Once you find that job you'd love, you can start thinking about interview techniques, salary negotiation and career progression within your chosen field.
If this sounds like a lot, don't panic. Dave has sage advice for job-hunters out there:
Be proactive – if you are looking for a job, then job hunting is your job. Do something about it every day.
He adds: "Stretch yourself and be open to new experiences" – who knows what you might end up doing if you keep an open mind!"
Aisling agrees:
I've no idea what I'll be doing a month from now and that's because I'm keeping an open mind. If you pigeonhole yourself you might miss something you never thought you'd love.
Niall says that while there's a lot of pessimism amongst graduates when it comes to the job market – it's a hangover from the 2008 crash – they should try to overcome that negative thinking.
"Graduates do have a lot to offer the Irish job market – they just have to get out there and apply for jobs, even if they're not sure they're qualified."
Happy hunting!