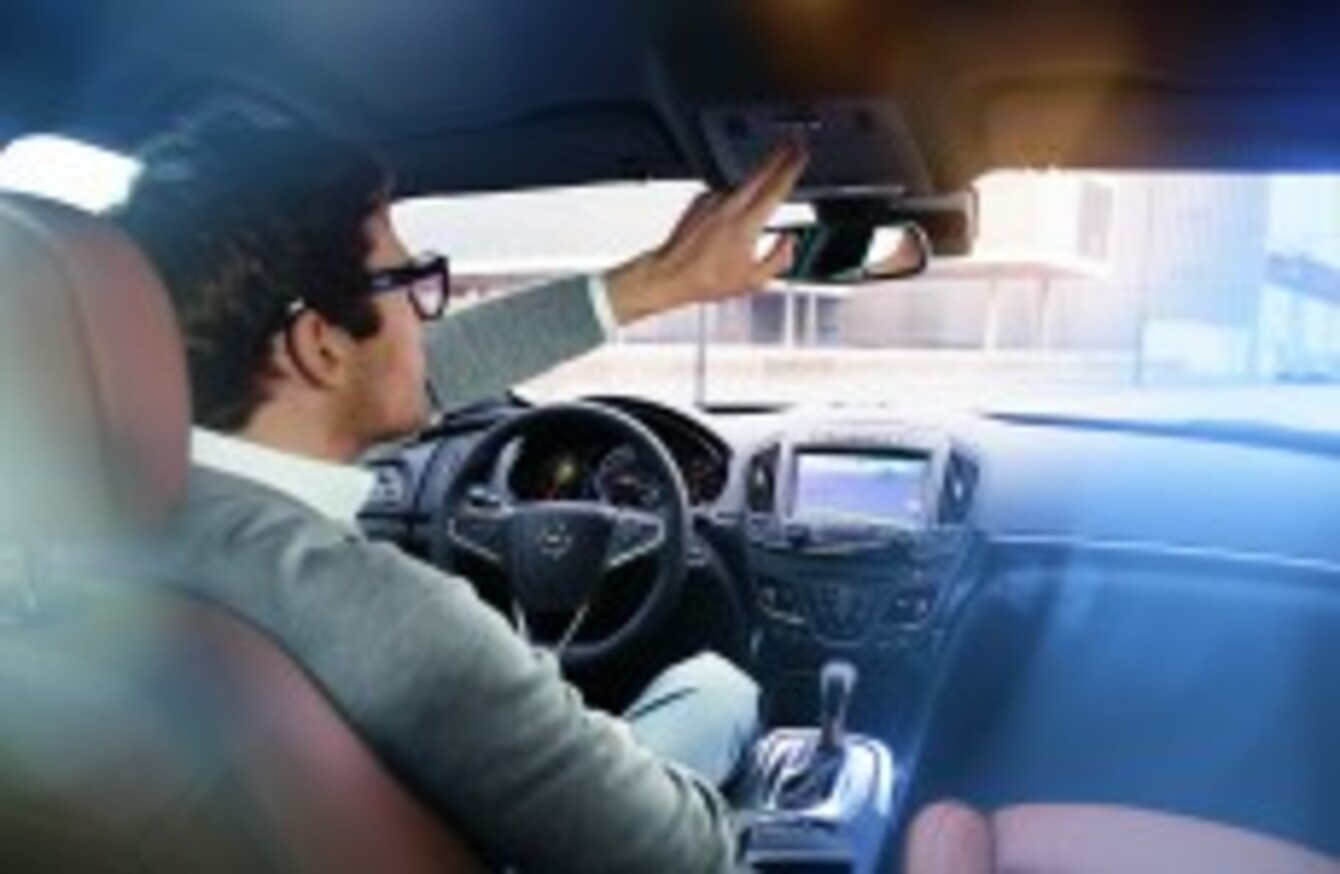 Image: © GM Company
Image: © GM Company
WHEN IT COMES to emergencies, timing is everything. How fast you ring services, how they figure out where you are and how fast they get out to you can be critical factors in an emergency.
While the focus on connected cars is to offer WiFi and real-time information – car manufacturers like Audi and BMW now offer their own connected service such as apps and traffic alerts – Opel is making a bigger splash in the area  come September.
OnStar, a communication service owned by Opel's parent company General Motors, is bringing its on-demand services to Europe, with Ireland being one of 13 markets getting the 24-hour connection service. The service is already available in the US, Canada, Mexico and China and in the US, half of those who signed up to the trial signed up after it finished.
The service boils down to three main features: first response, car diagnostics and recovery – using built-in sensors to identify problems with your car or shutting it down remotely and tracking it if it's stolen – and in-car WiFi for up to seven devices.
The main feature that's being pushed is the response team which is based at a command centre in Luton, England. This team uses a built-in communications system for you to contact them in case you get into an accident, experience a non-car related problem (eg: cardiac arrest) or just find yourself lost.
How it keeps in touch is through two different methods: GPS and cellular data. The former gives them an idea of where you're based if you do get into trouble while the latter is for both contacting the command centre and proving WiFi.
Cars are able to fit in larger antennas for a more powerful signal so even if your phone doesn't have reception, your car could still have a connection.
If you do get into an accident or your car is stolen, it will be able to tell where you are and share the relevant data with emergency services. Jon Hyde, OnStar's director of international operations, confirmed that it will be working with organisations like the Garda Síochána if a vehicle is stolen.
While the obvious reason for this is to detect accidents or help you if you're lost – if you don't want to be tracked, you can disable it by pressing a button – the other purpose is to help direct people to their destination.
The idea of chatting to someone to find a destination might not sound like your idea of fun, but there is merit behind the idea.
Apart from the obvious benefits if you get into an accident, if you're in a different country, having someone figure out where you are and get you to where you need can be helpful, especially if you're looking for amenities like a petrol station or hotel.
The other main features are WiFi and real-time diagnostics, which will pinpoint problems with your car and alert you to them before they grow. As a concept, it's one that may save people time and money by knowing what needs to be fixed or replaced.
Probably the most intriguing inclusion is free roadside assistance for users. If you break down or your battery goes flat, then it will be covered by OnStar.
That could have repercussions for insurance services which offer similar perks. A faster, more efficient service that you can access with a single button press might be the key feature that will get it going.
The service will be available as a twelve-month free trial on certain Opel vehicles, before requiring a yearly subscription model after that. Official pricing has yet to be confirmed, but the basic service is expected to cost €99 per year.
WiFi services will be introduced in 2016 and will include data packages. The price has also yet to be confirmed but in the US, it costs between $5 – $50 per month.