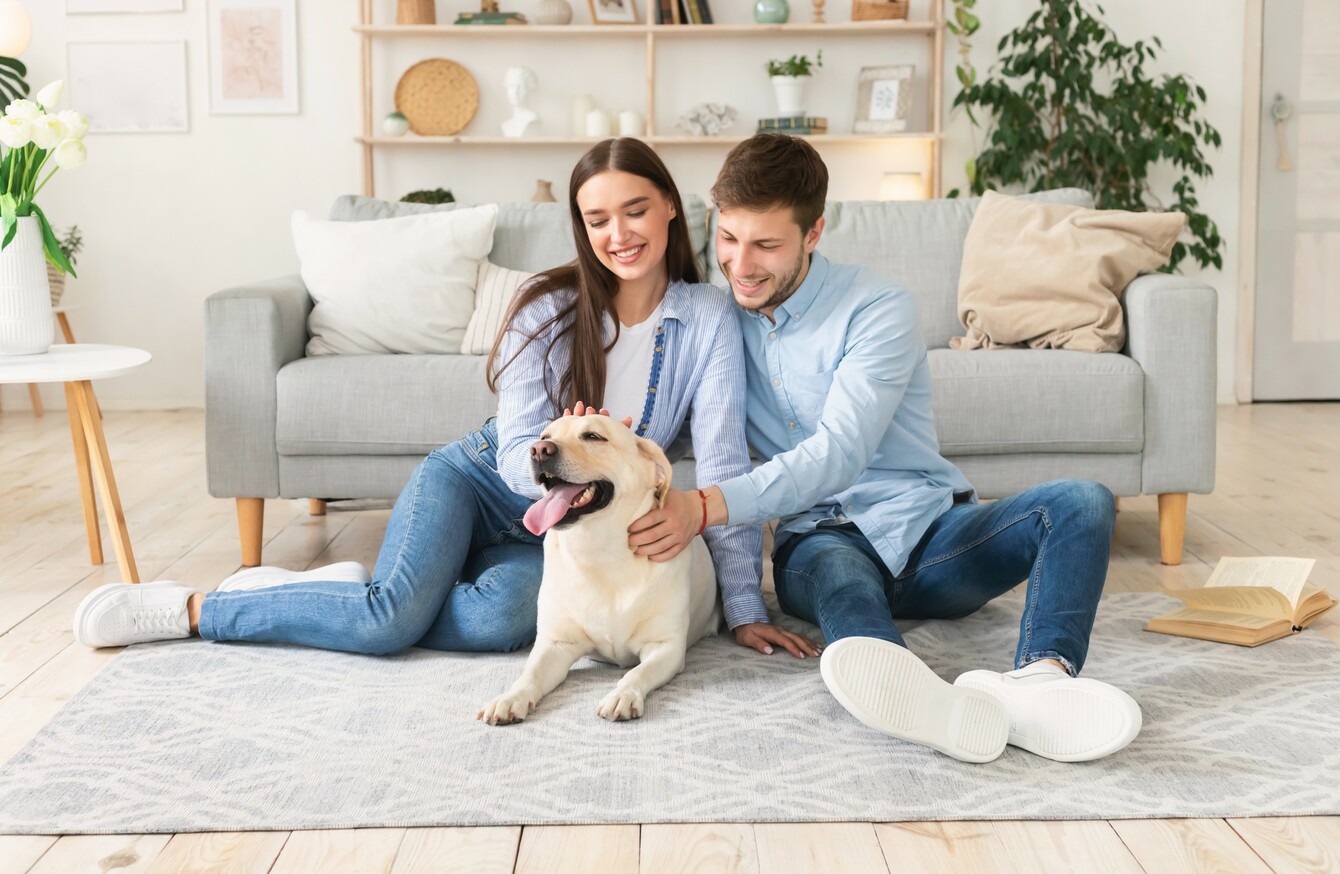 Image: Shutterstock
Image: Shutterstock
BUYING A HOME is a big decision, and it can be a daunting one. In the First Time Buyer Fix with Glenveagh Homes, we'll be taking some of the stress out of the process by sharing insights and advice – as well as the experiences of those who've been there.
Our current topic is finding the right home for your needs. Most recently, we shared expert advice on creating the perfect space for a young family. This week, we're sharing the experiences of first-time buyers and how they chose a home that met all of their must-haves.
From the number of bedrooms to outdoor space to an interior that suits your tastes, it can be hard to differentiate between your must-haves and nice-to-haves when buying your first home. 
There may be something that's on your list as a non-negotiable, while your partner might think otherwise.
Or you might start off with certain features in mind, only to opt for something completely different. 
Here's how five first-time buyers found the home that ticked all of their boxes – from changing priorities to compromises.  
1. 'We used the garden as a deciding factor'
As a couple, we had very similar requirements for our new home. We both agreed early on in the search stage that we both needed to have that gut feeling for a house if we were going to pursue it. There were more than a couple of houses where one of us wasn't as keen as the other, so we would talk it out and work to get on the same page.
The aspect of the back garden played a huge part in our selection process as we really enjoy spending time outdoors. We also only looked at homes with a minimum of three bedrooms. We were looking for a home that we could really put our stamp on, so we were move than happy to go for an older home that we could renovate to our liking.
- Sam, Dublin 5
2. 'We eventually realised we had to be flexible'
We initially decided on a semi-detached or a terraced house with rear access as that was what our budget allowed us. The criteria we were looking for in a house was that it had three bedrooms at least, our own driveway, a decent sized garden with a sunny aspect and potential to extend in the future if we wished. When we were looking at houses, we ideally wanted something with a separate kitchen and two reception rooms. However, the house we're buying is a bungalow that is open plan. You most definitely have to be flexible when searching for a house. It is all about the feel and quality of life you get from the house.
We also compromised on the square footage of the house, but we were happy to do that as we gained so much outdoor space which gives us so many options for our growing family in the future.
- Ciara, North Co Dublin
3. 'We went with our gut'
We viewed close to 40 houses before we bought. Each time one of us liked certain things and the other did not. When we viewed the house we bought, it was the first and only home we saw that we both instantly loved and got a really good feeling from. We went with our gut and never looked back!
- Laura, Dublin 5
4. 'We had to make a compromise on the number of bathrooms'
Our must-haves were two bedrooms minimum, but ideally three beds so we could use the third bedroom as a music room/office. I also really wanted a driveway for my car as I couldn't deal with other people parking in my spot, and I don't like the idea of people walking directly outside your window when you're trying to relax, so a driveway would put some space between that.
Initially I wanted two bathrooms; one downstairs for guests and one upstairs. The home we bought only has one main bathroom, but because it was in such good condition for a 40-year-old home and it had basically everything else we wanted, I compromised. 
We had done a lot of viewings already so we knew exactly what sort of condition the other houses up for sale in the area were in, and this one was in better condition than them all. The interiors were dated but there was a solid kitchen which we could paint, a decent sized living room and decent sized bedrooms. We could visualise how we could make it ours as soon as we walked in.
- Fiona, Co Kildare
5.  'We compiled a list of our must-haves'
Myself and my partner compiled a list of must-haves in terms of inside and outside of the property. There was a column of what we deemed essential for us and a column of preferable features, but not essential. Essentials for us were three bedrooms, a good size garden for our son to play in and for us to relax and socialise, a good form of storage, an attic with space, if there was only one bathroom in the house for it to be downstairs, an authentic fire, and a house that did not need complete refurbishment. 
As first-time buyers, it is more ideal for a house to be already modernised. This was an immediate attraction and something we definitely did prefer, but for us a house with a small amount of work was totally acceptable. Our main focus was our list of essentials, and this is how we operated on a continuous basis despite how the house looked.
- Leanne, Dublin 7
At Glenveagh Homes, our vision is that everyone should have the opportunity to access great-value, high-quality homes in flourishing communities across Ireland. We understand that buying a home is possibly the biggest decision you will ever make in your life – but we want to make it your easiest. Click here to find out more about Glenveagh developments.