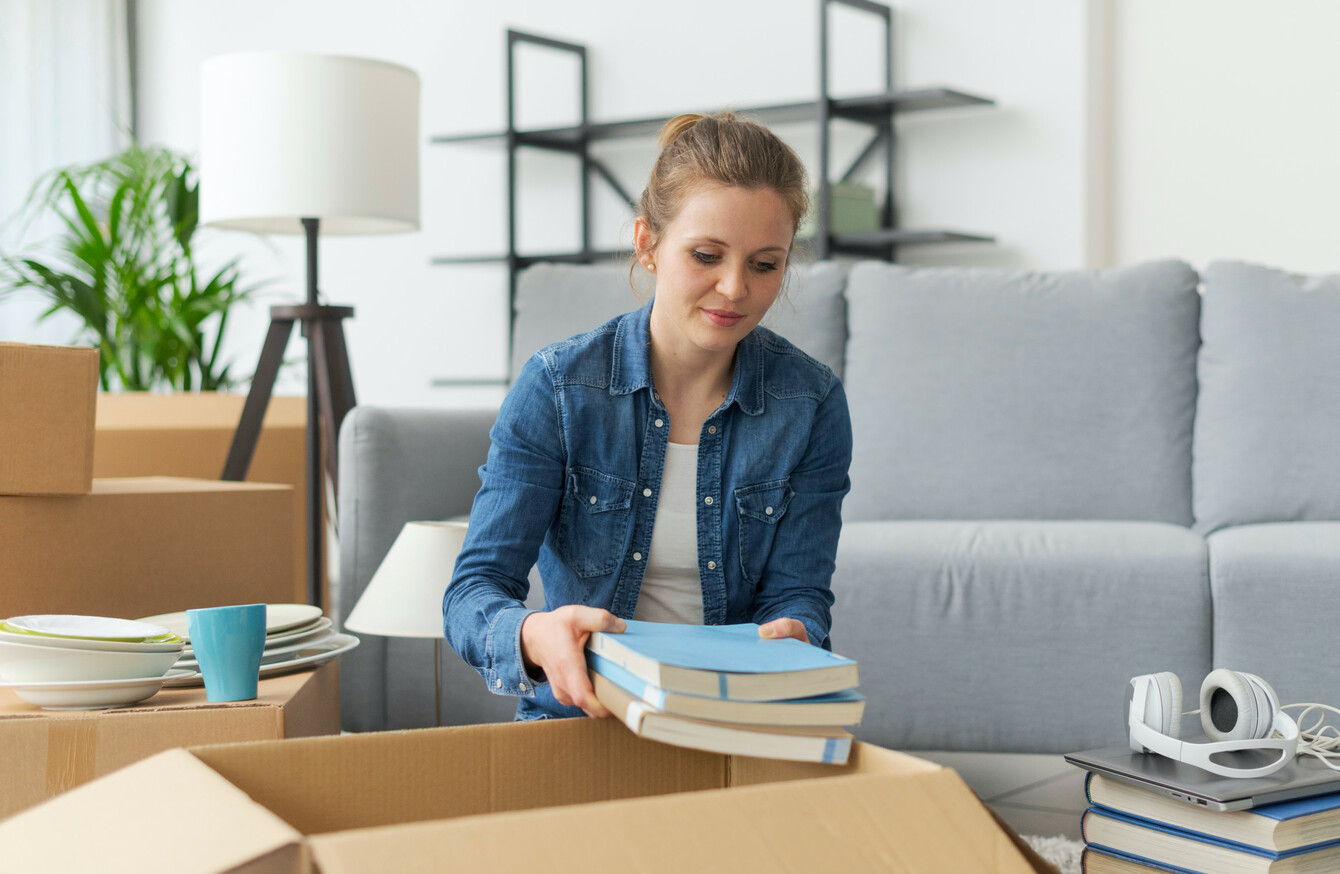 Image: Shutterstock/Stock-Asso
Image: Shutterstock/Stock-Asso
BUYING A HOME is a big decision, and it can be a daunting one. In the First Time Buyer Fix with Glenveagh Homes, we'll be taking some of the stress out of the process by sharing insights and advice – as well as the experiences of those who've been there.
Our current topic is getting the interior of your home just right. Most recently, we asked a designer how to turn a new bedroom into a space where you'll always feel relaxed. This week, we're speaking to homeowners themselves, and asking them for the changes, big and small, that made their new house feel like home. 
THE FURNITURE IS in, the kitchen appliances are ready and waiting to be used, and the broadband and alarms are all set up. But even with everything ready to go in a new home, you might find your place doesn't feel quite 'yours' just yet.
So what are the updates that'll ease the transition? For some people, it's as simple as unpacking kitchen crockery and dressing the bed. For others, the process of putting their own stamp on a place could involve weeks of small changes and creative fixes.
We asked some first-time buyers for the home edits that helped them settle into their brand new place…
We got crafty and made our own shelves and stools: We moved into our home in Dublin 8 just over a year ago. The house needed a lot of structural renovation, which meant we hadn't much budget left for any big aesthetic changes. My partner has become an expert wood-worker and has made us some lovely shelves, stools, tables and even a little wooden bike shelter for our backyard. Those kinds of touches have made the place feel much more like home.
- Niamh
Unpacking everything in our brand new kitchen was a big step: Before moving in, we renovated our house to turn the separate kitchen and dining rooms into an open plan space, which really made the home what it needed to be for us and for future family. We had a lot of fun designing the new kitchen to suit the way we operate normally. Once we moved in, and filled the new kitchen with our stuff – our coffee machine, our photos, our plates, our cooking equipment, it really felt like our home.
- Jessica
Once I filled the bookshelves, it felt like home: Aside from re-painting, a big update for me was filling my shelves with sports, music and travel books that reflect my interest. There's a big bookshelf in my kitchen/living area, where I usually work from, and once that was full it felt like I had my own stamp on the place. It took a couple of trips to my mam's house (and one to the office to raid my desk) to make it happen.
- Ben
We spent our wedding anniversary painting the living room: The main living space was the first part of the house that started to feel like our own. A big change for us was to paint the space a dark colour that felt really cosy. We did the painting together on our wedding anniversary, not everyone's idea of romance but it was really fun! Once the space was painted, it was really important for us to put up pictures and paintings from both of our families, to bring a sense of our past into our future.
- Laura
We pulled up the old carpets straight away: When we bought our house, the flooring was covered with the patterned carpet of its era, but luckily the original teak flooring was underneath and had been regularly oiled by the previous owner. We pulled up the carpets, sanded the floors and now it's something everyone remarks on when they come into the house. I love how it looks and I'm also happy we were able to make one of the original features our own.
- Suzie
I added loads of colour with prints and plants: My house was very much a blank canvas when I bought it, and I was lucky that it didn't need any structural work at all so I was able to focus on everything else. I wanted to add colour any way I could, so I painted feature walls, hung up a lot of prints – stuff to do with Ireland and with sport – and filled the house and garden with plants. The next port of call is the man-shed out the back which I want to turn into an office/exercise space.
- Simon
At Glenveagh Homes, our vision is that everyone should have the opportunity to access great-value, high-quality homes in flourishing communities across Ireland. We understand that buying a home is possibly the biggest decision you will ever make in your life – but we want to make it your easiest. Click here to find out more about Glenveagh developments.