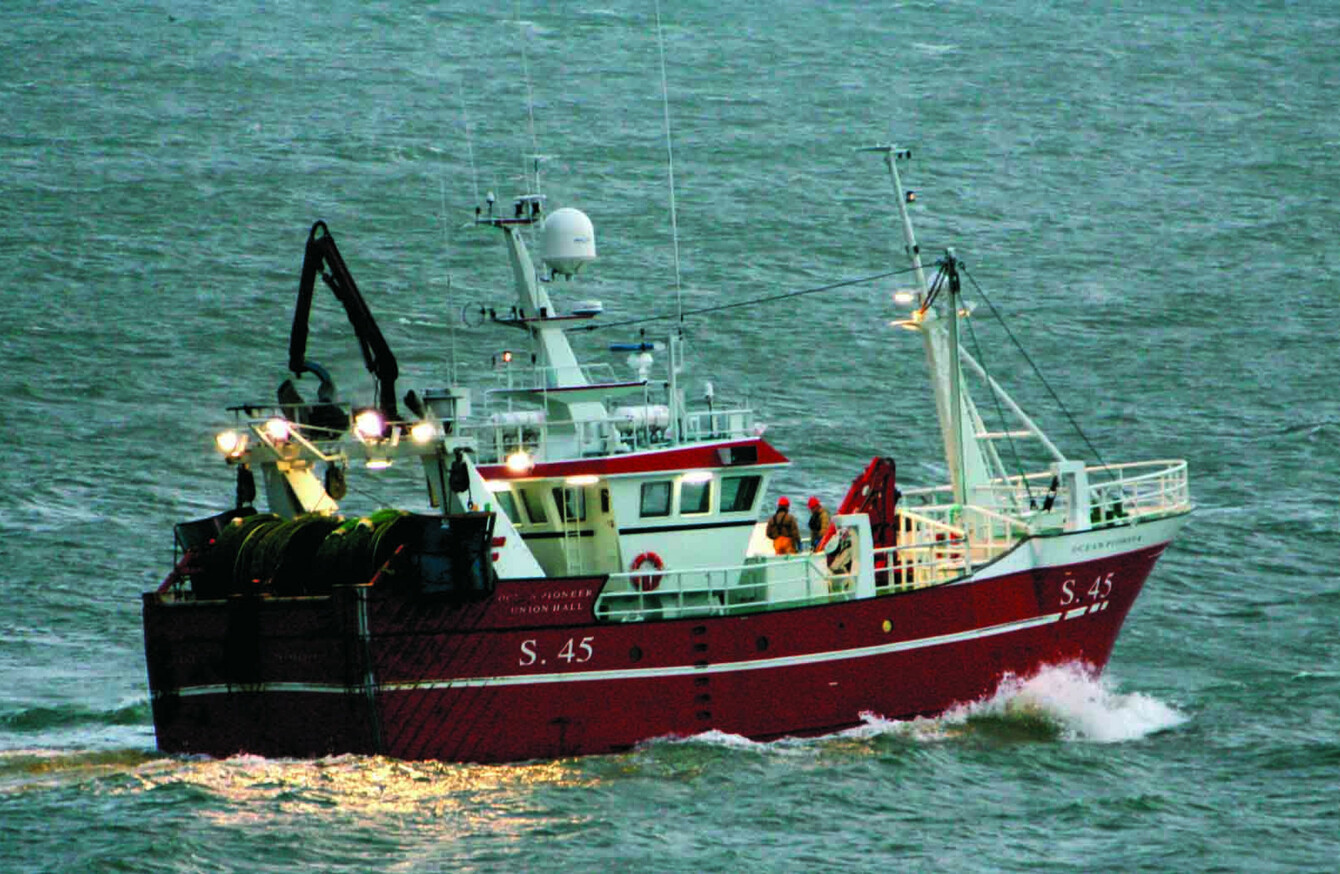 Fishermen near in border regions could be affected.
Image: RollingNews.ie
Fishermen near in border regions could be affected.
Image: RollingNews.ie
A WESTMINSTER COMMITTEE is urging the British government to enter to talks with its Irish counterparts over post-Brexit fishing rights.
Their report has argued that the UK government should threaten to stop the access of Irish fisherman to the waters of Northern Ireland unless a deal is done. 
Under the informal 1964 Voisinage arrangement, fishing vessels from neighbouring countries are allowed to fish between 6-12 nautical miles within each other's shores.
The agreement has never been given legislative backing in Irish law and the Supreme Court found it to be unconstitutional.
It was ruled that Northern Ireland boats were fishing for mussel seeds in Irish waters without the proper permission – despite the fact that Irish-registered vessels are permitted to do so on Northern Ireland shores.
Now, a report by the Northern Ireland Affairs Committee has said that this disparity must be resolved "as a matter of urgency" as Brexit approaches. 
"While Irish fishermen have access to waters in Northern Ireland, fishermen in Northern Ireland have suffered hardship through exclusion from their habitual fishing grounds, " the report states. 
The report goes on to state that the Voisinage agreement has been "unilaterally suspended in Ireland" and that it needs to be made into law.
The government has been attempting to do just that but there has been met with political opposition. 
The Westminster committee argues that if this is done that the UK should considering follow suit, but if not Irish boats should be prevented from fishing in Northern Ireland. 
If the Irish government does not give a clear commitment to pass, within six months of publication of this report, legislation which restores reciprocal access, the government must discontinue access to UK waters for Irish vessels from 30 March 2019.
"If the Irish government does pass legislation to reinstate the Voisinage arrangement, then the UK government should consider whether the arrangement should also be put on statutory footing in UK law."