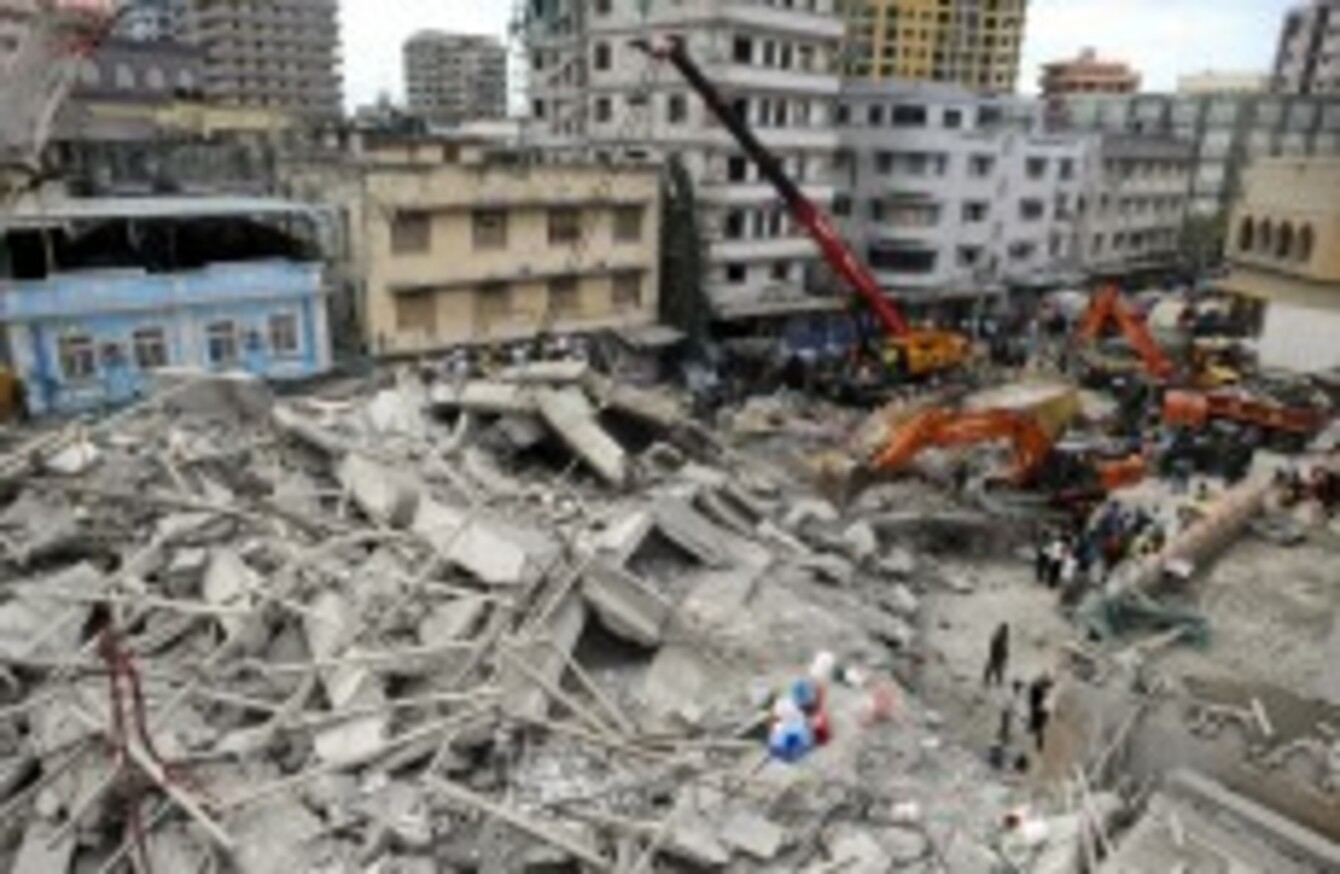 Image: Khalfan Said/AP/Press Association Images
Image: Khalfan Said/AP/Press Association Images
A FOURTEEN-STOREY building, still under construction, collapsed in downtown Dar es Salaam today, killing at least five people and injuring or trapping dozens more.
Police in Tanzania confirmed three deaths, according to local media which has placed the death toll even higher at five.
Three city officials, including the chief contractor, have been detained by the authorities. As the arrests were made public, commentators pointed to poor regulation and control of the city's recent construction boom.
The site has already been visited by President Jakaya Kikewete. He tweeted a message of condolence after the incident and retweeted a call for blood donations in the city.
Police said the multi-storey building was in the final stages of construction. Most of the people caught in the collapse were passers-by.
Cranes are now being used to move the rubble in the search for more survivors. According to a BBC News, 13 people have been pulled out alive but there are at least 45, including a number of children, still missing.
Tanzania Building Collapse

Tanzania Building Collapse

Tanzania Building Collapse

Tanzania Building Collapse
-Additional reporting by AFP