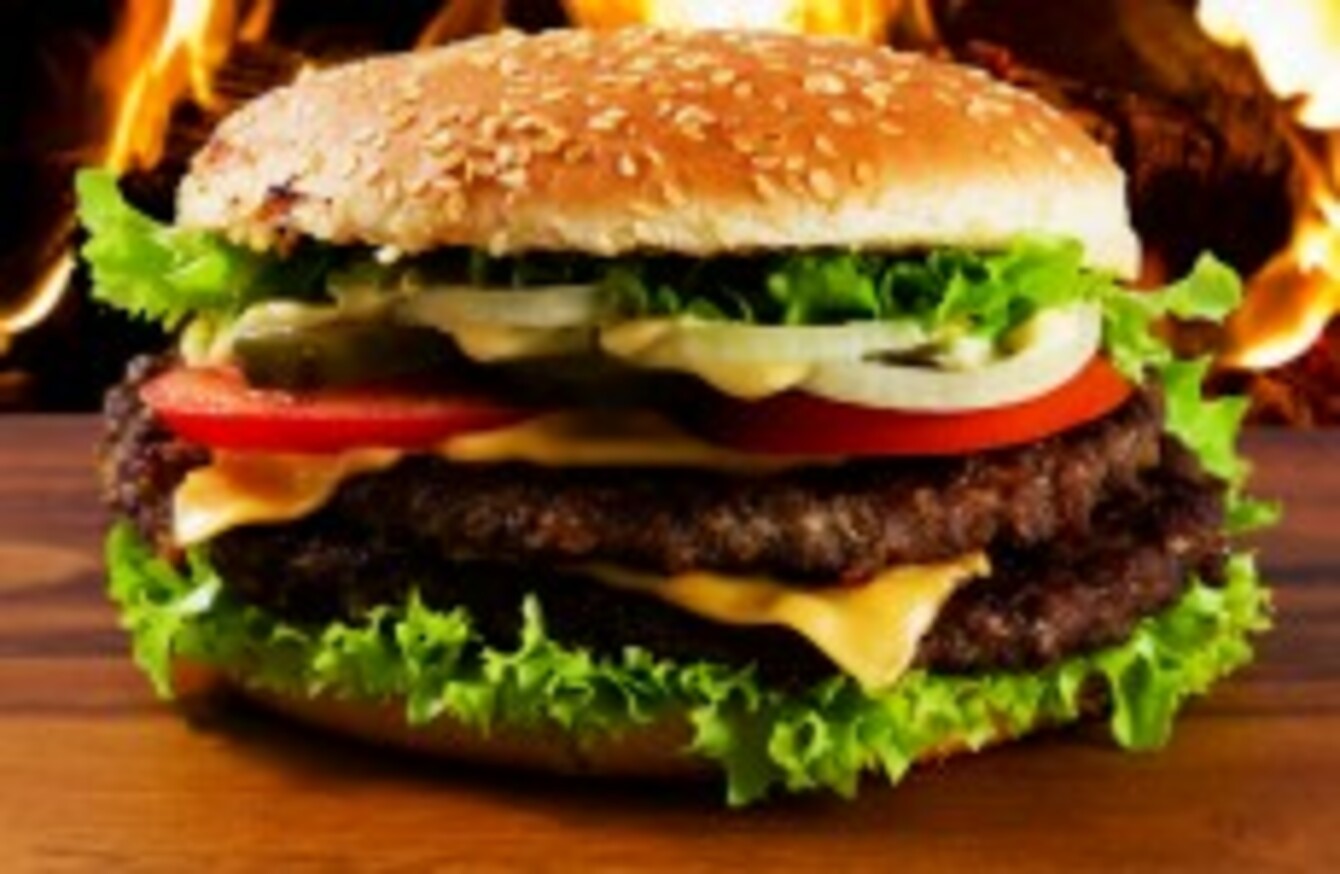 Image: Shutterstock/gorillaimages
Image: Shutterstock/gorillaimages
THE NEWS THAT the American burger franchise Five Guys is coming to Ireland broke this morning to no shortage of glee from the general cholesterol-loving population.
According to the Irish Times, the much-loved burger-vendor has plans for 10 Irish restaurants under the stewardship of Dermot Desmond's sons, with five opening in Dublin initially before spreading to Cork, Limerick, Galway and Belfast.
Two of the Dublin eateries will be located centrally, while the other three will be based around the M50 commuter belt.
Chief executive of the Restaurants Association of Ireland Adrian Cummins can see nothing but good news in the announcement:
"This is really positive news for the restaurant industry in this country," he says.
We've had five hard years of harsh business conditions, news of this sort shows the green shoots of recovery are becoming more prominent.
Any new openings create employment, this announcement shows that the conditions are there, our minimum wage is low, and our VAT rate at 9% creates the sort of atmosphere where these franchises can thrive.
If we can keep conditions as they are the prospects for further growth in the restaurant industry are huge.
Currently Ireland's minimum wage stands as the fifth highest in Europe.
Cummins did point to a caveat that the Five Guys announcement will only affect urban areas for the foreseeable future (all planned restaurant locations are in Irish cities at present).
"Our economic research suggests that while things are certainly picking up in the cities the situation remains very, very tough for the industry in the more rural parts of the country, as such there's still a lot more to be done," he said.
From the point of view of burger-fundamentals Irish people have been salivating at their collective chops at the prospect of Five Guys hitting the emerald isle.
Though we'll leave the last word to the US Five Guys Twitter account.
Insert your face here. There are happy eating times ahead.