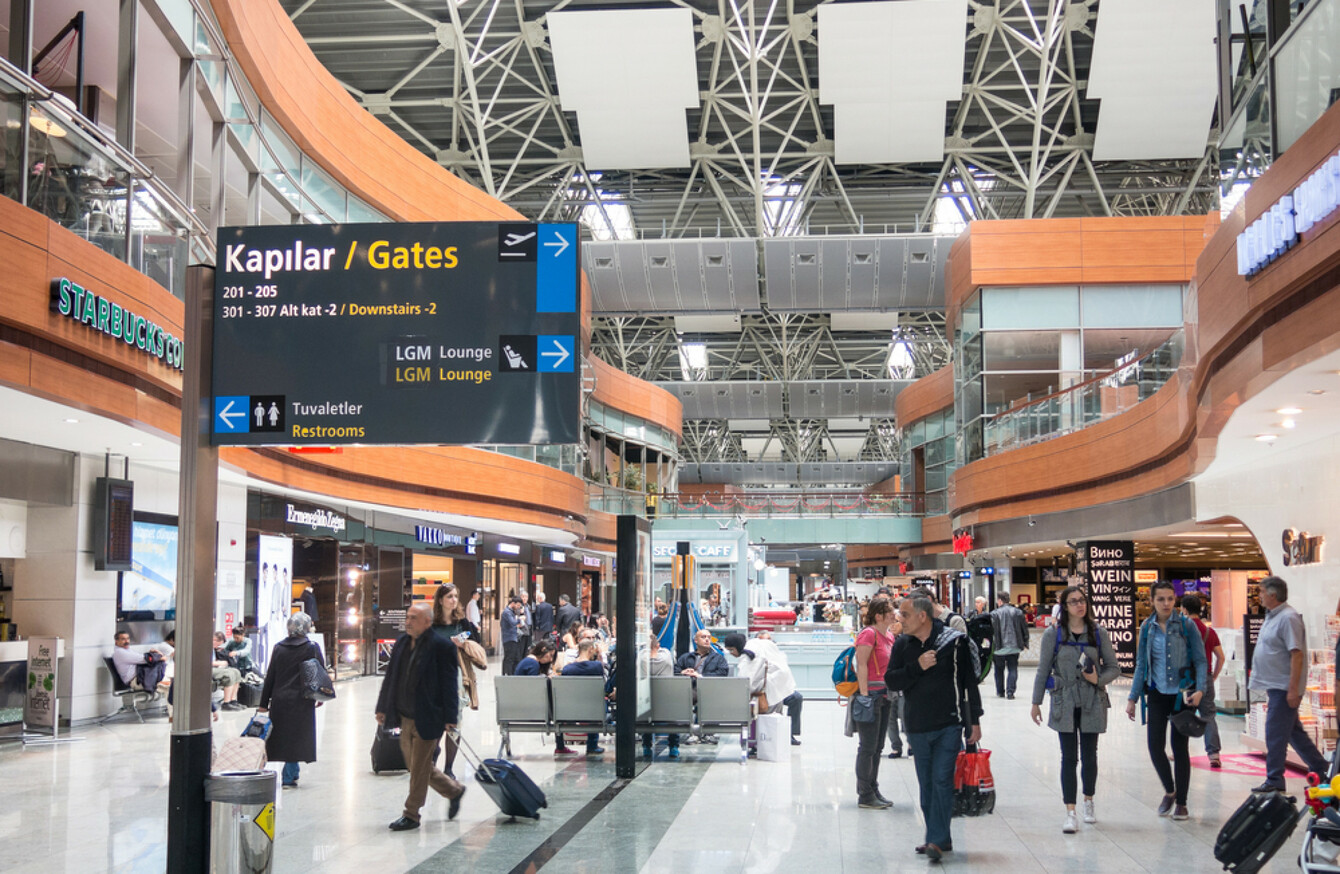 Departure Hall of Sabiha Gokcen International Airport
Image: Toniflap via Shutterstock
Departure Hall of Sabiha Gokcen International Airport
Image: Toniflap via Shutterstock
FIVE PEOPLE WERE hurt at Istanbul airport in a brawl between knife-wielding employees of two rival coach operators, according to the Dogan news agency.
The fight broke out overnight at Sabiha Gokcen international airport involving around 40 people following mutual accusations of the firms "stealing one another's customers," said the agency.
Airport security police had to step in to separate the two sides.
At least five people who suffered minor knife wounds had to be hospitalised, officers arrested several other people and opened an investigation, Dogan reported.
Sabiha Gokcen is one of two international airports serving Istanbul, Turkey's largest city. The other is Ataturk Airport, where in June last year 45 people were killed in a triple suicide bombing blamed on Islamic extremists.
Turkey has seen its tourist sector, an economic lifeline worth some 10% of GDP, suffer over the past year with a string of attacks and a tense political climate following the failed coup of 13 months ago.
But with no large scale attacks since the start of this year, the authorities are hoping visitor numbers will rise to help revive the tourist industry, a key earner and employer for the economy.