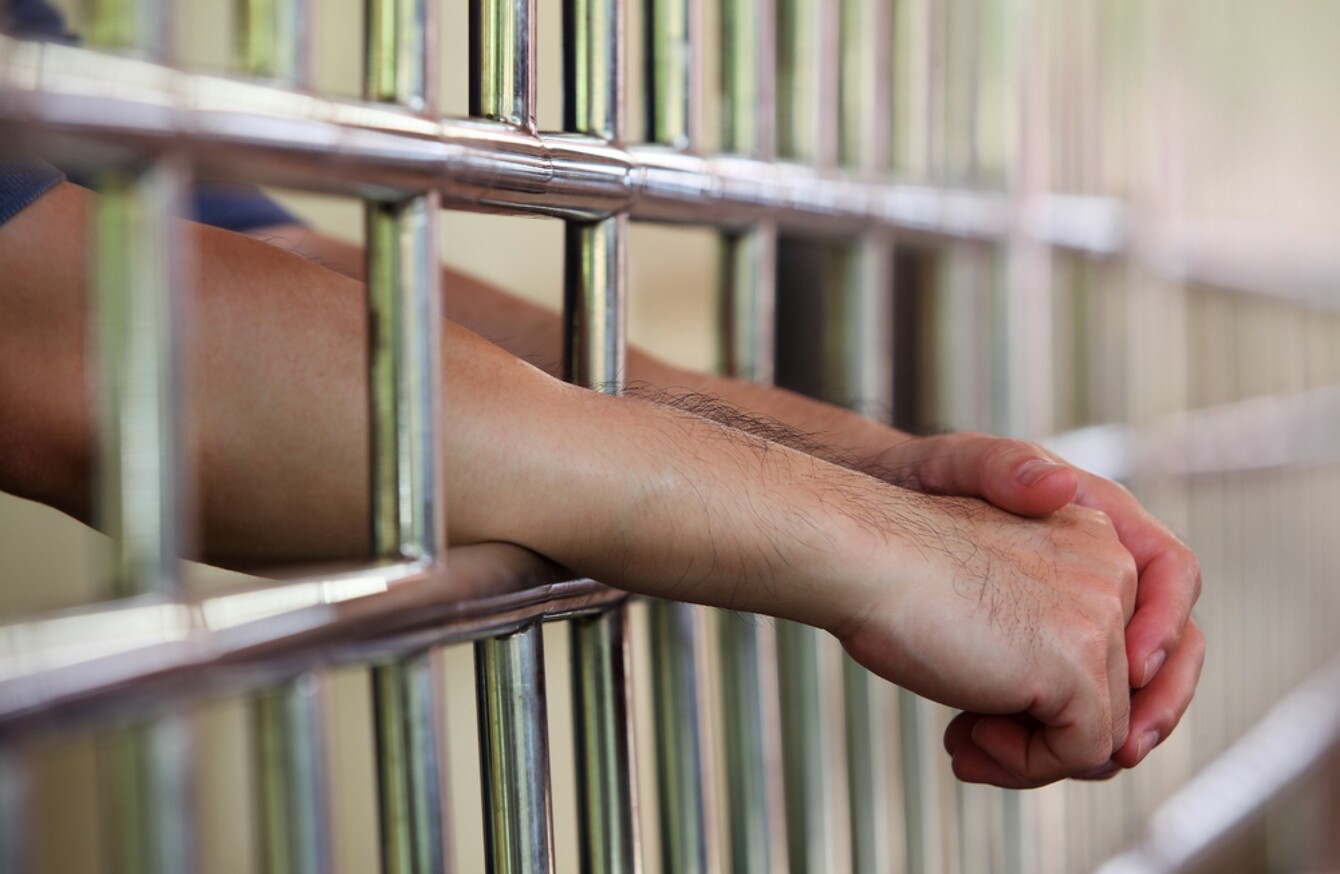 Image: Shutterstock/sakhorn
Image: Shutterstock/sakhorn
FIVE INMATES DIED in the custody of the Irish Prison Service (IPS) last year, records released under the Freedom of Information Act have revealed.
The cause of death in all five cases has yet to be determined by a coroner. Inquests will be held later this year, and investigations will also be carried out by the inspector of prisons.
It brings the number of prisoners who have died in custody to 105 since 2005, while dozens more have died on temporary release from Irish jails.
Decrease
The five deaths that occurred in detention centres last year represents a marked decrease compared to the number of fatalities recorded during the previous year, however.
A total of 14 prisoners died in custody in 2015, while a further eight inmates died while on temporary release from the State's network of 14 prisons and places of detention that year.
The number of prisoners who died while on temporary release during 2016, if any, is not yet available.
Of the 105 fatalities that occurred in prison custody since 2005, 16 have been classified as death by suicide; while the cause of death has yet to be determined pending inquests in at least 25 cases.
A total of eight prisoners died in custody in 2014, nine died in 2013, five died in 2012, and six deaths were recorded in 2011. Some 20 prisoners died on temporary release in the three years prior to 2016.
Investigation
Since 2012, the death of any prisoner in custody or on temporary release is subject to an independent investigation by the inspector of prisons. Each prison also has a local suicide prevention group that examines the circumstances of each death and makes recommendations.
A spokesperson for the IPS said that every death, as well as every incident of self-harm, is examined by the suicide prevention group in the relevant prison.
The groups are chaired by prison governors and include doctors, psychiatrists, and chaplains.
"Their examinations fully cover the background and circumstances of each death. Their objective is to identify, where possible, measures which might be implemented to contribute to a reduction in the risk of deaths in future," the IPS said.
In addition, the National Suicide and Harm Prevention Steering Group… provides a forum for collating the reports of the local suicide prevention committees and disseminating significant findings throughout the prison system.
"The reports of the inspector of prisons are also considered in detail by the IPS and action plans are developed with regard to the implementation of the recommendations. Prison staff are regularly reminded of the need to adhere to Standard Operating Procedures (SOPs) and protocols.
"Any failure to adhere to SOPs is investigated by the governor, and the governor will then take appropriate action including disciplinary action if required," the spokesperson added.