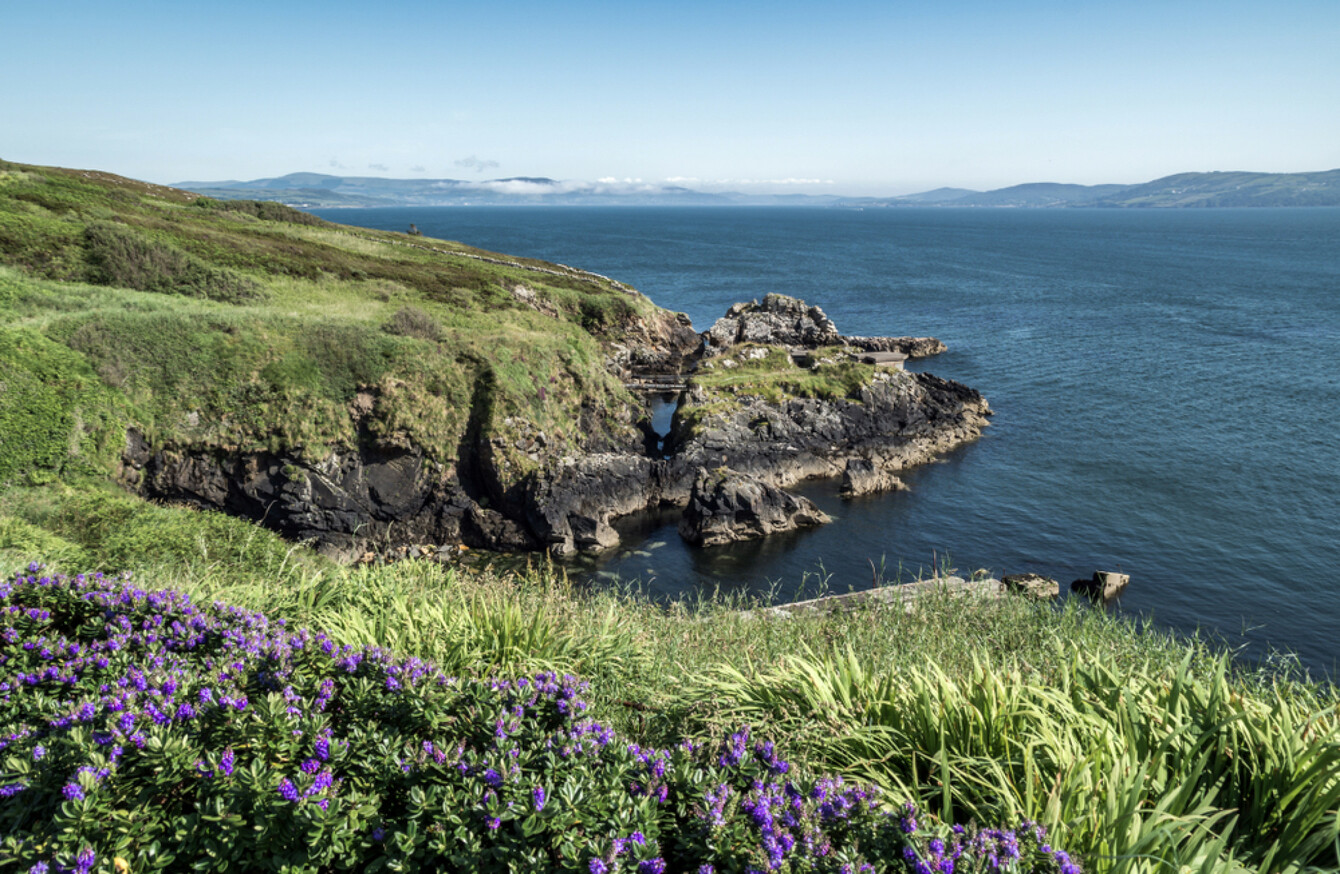 Fort Dunree
Image: Shutterstock/Colin Majury
Fort Dunree
Image: Shutterstock/Colin Majury
EVERY CORNER OF Ireland has something unique to showcase – but how much of it have you seen?
TheJournal.ie has been chatting to heritage officers in every part of the country to compile their top five picks that they think you might enjoy visiting this summer.
Heritage includes monuments, archaeological or architectural objects, seascapes, wrecks, geology, inland waterways, gardens and parks.
We are publishing recommendations for every local authority area over the course of the next fortnight (in alphabetical order), along with the details you need to know to plan your visit. Get motoring!
Donegal
1. Doe Castle, Cresslough
The castle was the stronghold of the MacSweeney clan for about 200 years.
Spanish Armada survivors were believed to be housed here for a time by the clan.
Visitors can enjoy guided tours of the grounds and tower house.
Amenities: There is a café nearby. Wheelchair access is limited due to rough terrain round the castle ruin.
Opening hours and costs: Admission to the grounds is FREE and guided tours cost €3 per person over 12 years. The site is open daily from 9am-6pm.
2. Fort Dunree, Buncrana
The fort here was an important defensive site throughout history.
The museum today holds a large collection of artillery guns and military memorabilia.
Visitors can enjoy scenic walks and see habitats of various wildlife.
Amenities: There is a café and shop on site. There is limited wheelchair access with certain paths being off-limits.
Opening hours and costs: Open daily from 10.30am-6pm. Prices for adults are €7, seniors/children €5, family €15 and groups of 10 per person €3.
This living history museum contains a collection of several small cottage replicas, known as a clachan.
Visitors can experience first hand the daily lives of rural people from the 18th to 20th centuries and their key relationship with craft, dance and fishing.
Amenities: There is a craft shop and tea room on site, toilets and parking facilities. The site has full wheelchair access. 

Opening hours and costs: The museum is open daily from 10am-6pm. Tours cost €6 per adult, €5 for students/seniors, family €15, groups over 11 €5.50 and children over seven €2.50.
Within the 16,000-acre park is the 19th century castle designed by John Townsend Trench and built between 1867 and 1873.
There is a guided tour available of the well-preserved castle, as well as a visitors' centre with an audio-visual display on site.
There are walking trails in the park as well as cycling and fishing when in season.
Amenities: There are tea rooms and restaurant on site, toilets and a car park. Wheelchair users can access the ground floor of the castle and there is a wheelchair friendly shuttle bus.
Opening hours and costs: The visitors centre is open daily from 9.15am-5.30pm. Access to the park is FREE but castle tours cost €7 per adult, €5 for students/seniors/children over six and €15 for a family.
5. Donegal Castle, Donegal Town
Built in the 15th century by the chieftain O'Donnell, the castle is located beside the river Eske.
Visitors can enjoy a guided tour of the castle and view luxurious rugs and tapestries there while hearing about the family history.
Amenities: There is access to wheelchair users to the ground floor only and there is a restaurant as well as toilet facilities on site.
Opening hours and costs: The castle is open daily from 10am-6pm and entry costs €5 for adults, €4 for seniors/groups, €3 for children/students and €13 per family.
Thanks to Donegal County Council heritage office for recommendations.
LATER: This evening's we'll bring you the Top 5 must-sees in Dun Laoghaire/Rathdown, while tomorrow it will be the turn of Final, Dublin and Galway.