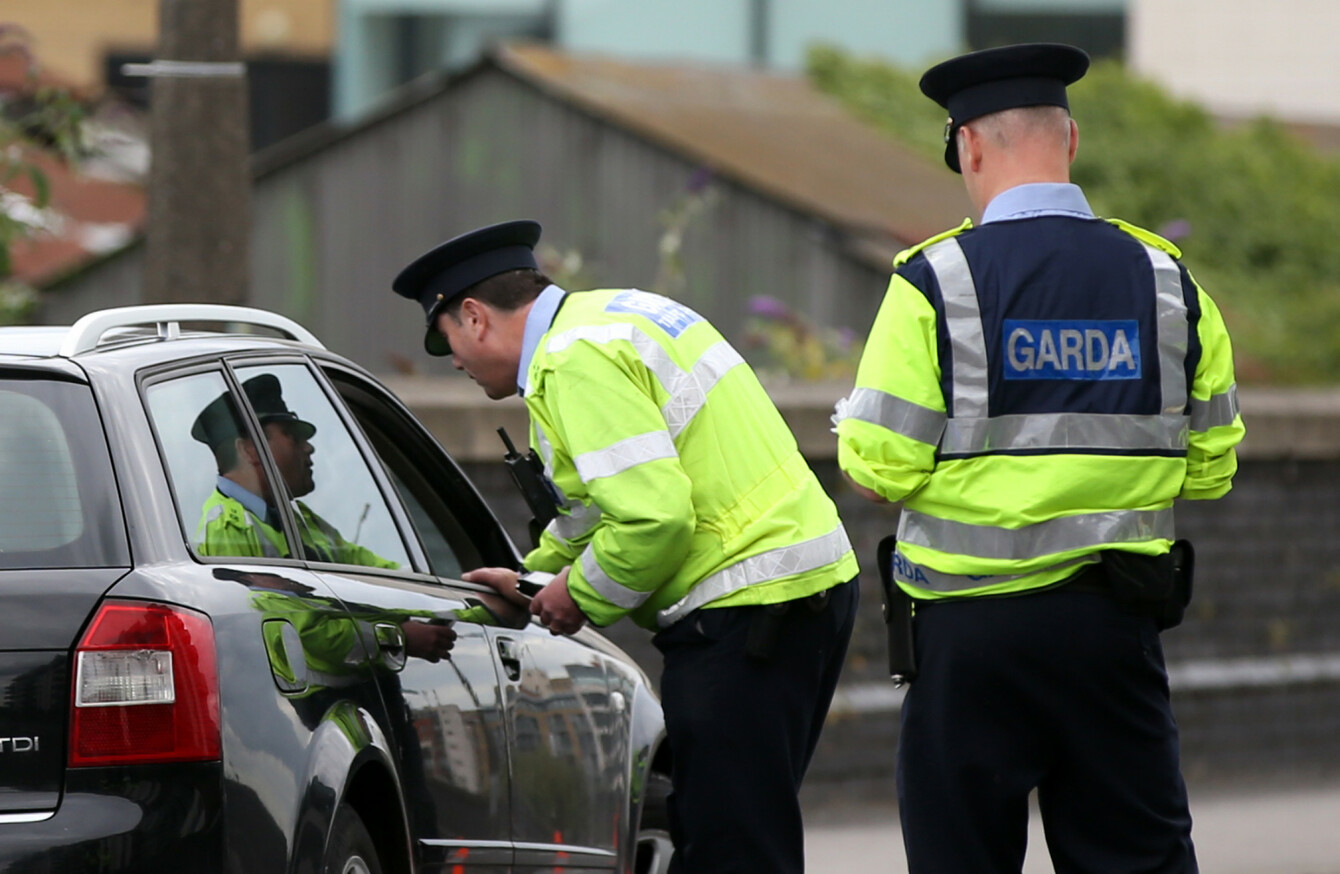 Image: Sam Boal/Rollingnews.ie
Image: Sam Boal/Rollingnews.ie
THE GARDA SÍOCHANA Ombudsman Commission (Gsoc) will not progress its investigation into the fixed charge notice cancellations scandal, after publishing a report on its initial findings today.
Gsoc said that the "considerable cost to the public of continuing our investigation into a second phase… would outweigh the benefit", meaning that no criminal or disciplinary proceedings will be pursued.
Fixed charge notices are fines issued to motorists for particular offences on the roads.
The discrepancies in the number of cancellations came to light due to allegations made by garda whistleblowers Sergeant Maurice McCabe and former Garda John Wilson.
Gsoc said its findings "confirm the information provided by [McCabe] that improper cancellations were carried out", and added that this part of its investigation looked at "the workings of the overall system" rather than on every individual claim from McCabe.
The Ombudsman Commission believes that it is doubtful whether such an overhaul of the cancellation process for fixed charge notices would have come about without the intervention of Sergeant McCabe.
In its report today, it highlights a number of reasons why it has decided not to progress further with investigations into these matters.
These include: "The lowest of the quotes received to undertake this work is well above the allocated €1m budget and GSOC estimates that there is a significant potential for overspend beyond this… Even this level of expenditure would not permit an exhaustive investigation of the total cancellation dataset.
There is no guarantee that a criminal prosecution of, or disciplinary action against, any garda member would be secured following the investigation.
In addition to the systemic failures outlined elsewhere, Gsoc collated data relating to the issuing of 1.6 million fixed charge notices and 74,373 cancellations of these notices between 2009 and 2012.
Key highlights of this data included:
Too many members of the Garda Síochána were authorised to cancel FCNs – a total of 442 in the four years.
Cancellations were carried out by superintendents and inspectors for FCNs outside their geographical area, contrary to policy – one officer cancelled 744 FCNs across 17 counties.
72% of all cancelled FCNs were simply recorded as 'cancelled', giving insufficient rationale for cancellation to allow Gsoc ascertain whether or not they were cancelled in line with proper procedure.
The credentials of retired Authorising Members (senior gardaí authorised to cancel FCNs) were used to authorise cancellations.
Gsoc said that it pursuing any criminal proceedings at this stage would likely prove unsuccessful.
It said: "Due to the passage of time, there is very little likelihood of securing criminal or disciplinary proceedings against garda members, and in many cases, the Garda Siochána has already made disciplinary decisions that would negate any further action by Gsoc."
To restore public confidence in the system, Gsoc said that better oversight mechanisms and an oversight authority would serve better to improve public confidence in the system, rather than continuing its investigation.
In writing to the Acting Garda Commissioner, it said: "While we are ending this investigation, our interest in road safety and public confidence in garda behaviour in this area means we will keep complaints of infringements of this nature to the forefront with the hope that such complaints will become infrequent as better internal oversight deals with the legacy of poor practices in the past."