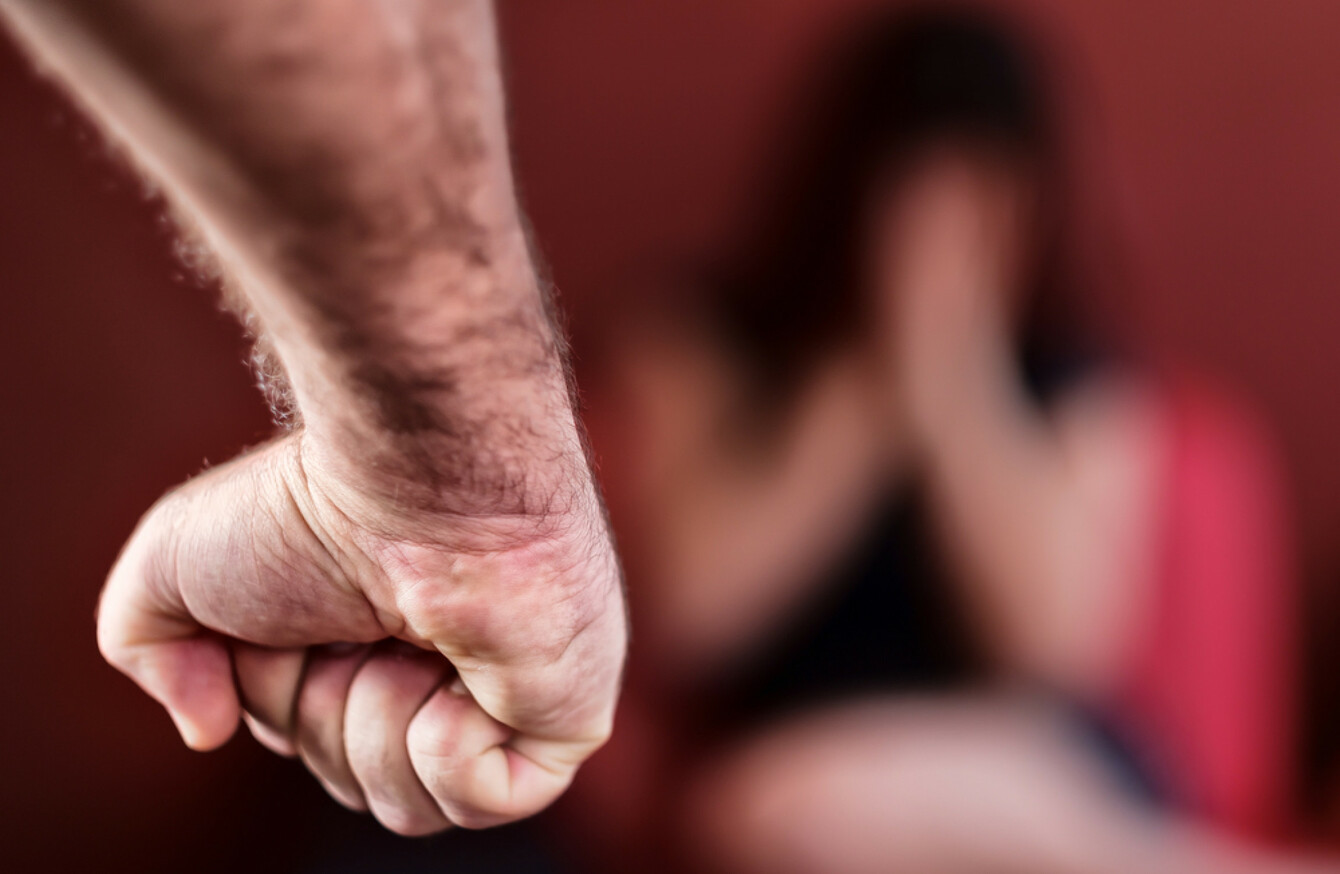 Flac is calling on the government to waive the contribution fee for legal aid for victims of domestic abuse.
Image: Kamira/Shutterstock
Flac is calling on the government to waive the contribution fee for legal aid for victims of domestic abuse.
Image: Kamira/Shutterstock
A MAN WHO 'held his wife captive' and 'threatened that he would kill her' was allowed back into their house after the woman was forced to represent herself in court seeking a barring order because she could not afford the €130 legal aid fee.
The case was highlighted by the Free Legal Advice Centre (Flac) ahead of the launch of its annual report later this morning, as an example of how this contribution fee can restrict access to justice for vulnerable people and those on lower incomes.
The woman came into contact with domestic violence services when she called up to the office in the courts last year.
"She was really upset and explained that she had been in court that morning for a barring order against her husband. She said that he had held her captive the previous week and threatened that he would kill her," the organisation said.
Gardaí had been called and advised her to go to court, where she had succeeded in securing an interim barring order. This put her husband out of the house for a week, until that day, when she had been back for the full hearing.
She was entitled to legal aid and to get a solicitor to represent her, but she could not afford the €130 contribution fee, so she represented herself for the full barring order hearing.
The woman's husband had a solicitor and she said 'he must have fed her all sorts of lies' and that she got 'all tangled up' and was 'totally intimidated'.
She said that her husband claimed she was abusive to him. The woman did not get a barring order, so her husband was allowed back into the house. She was too scared to go home, and domestic violence services helped her find a place in a refuge.
"Civil legal aid fees should be automatically waived for victims of domestic violence when seeking safety, protection or barring orders," Flac chief executive Eilis Barry said. "In March of this year, the UN CEDAW [Convention on the Elimination of all Forms of Discrimination Against Women] committee specifically recommended that Ireland end the requirement for victims of domestic violence to make financial contributions for civil legal aid when seeking court protection. The UN has now followed this on 14 July with a general comment urging states to ensure access to 'financial aid and free or low-cost high quality legal aid'.
"The Law Society of Ireland has also echoed our call to drop these charges. We are hopeful the minister and the Legal Aid Board will heed these calls and remove this financial barrier for victims seeking crucial legal protections."
Flac's work in 2016
In total, 25,710 people received legal advice or information from volunteer lawyers at Flac clinics or its information and referral telephone line. The highest proportion of calls (24%) to its helpline was in relation to family law, 8.6% of callers were seeking help with housing issues and 7.9% of queries were about employment.
Solicitor Claire Colfer, who is a volunteer at Flac's Raheny clinic in Dublin, said she often meets people who are "experiencing the lowest moments of their lives, who can be very emotional and feeling isolated".
"Many of them view the law as an obstacle rather than something that can assist them. The challenge in the short time that you have to speak with them is to allow them the time to tell their story and feel that they are being heard whilst also being able then to give them constructive advice or guidance that will help them to move forward in a practical way," she said.
Mortgage arrears made up 43% of the 721 credit and debt queries at legal advice centres last year and the organisation has long campaigned for homeowners in financial distress. Flac said it was pleased to note the €2.4 million allocation in Budget 2017 for the Abhaile scheme, which offers vouchers for legal information and advice.
However the centre has said it will be monitoring the delivery of outcomes under the scheme to assess the longer term impact for distressed borrowers. Commenting on the report, Minister for Justice Charlie Flanagan took the opportunity to highlight this particular aspect of Flac's work, adding that he wanted to "reaffirm this government's commitment to supporting those [in arrears], particularly through the Abhaile scheme".
#Open journalism No news is bad news Support The Journal

Your contributions will help us continue to deliver the stories that are important to you

Support us now
Fair procedures
In housing calls, the main issues were ending a tenancy (28%), rent issues (14.3%), local authority housing issues (7%) and deposit disputes (6.4%). The report, which will be launched later this morning, gives details of one caller to its helpline, who received a letter telling him his rent allowance was suspended pending a final determination.
"No reason was given for the suspension, but he was invited to call the Department of Social Protection, which he did, but without being provided with any further information about the decision-making process, how he could respond to the suspension or when a final decision might be made," the report explained.
The following day a letter was sent advising him that a final decision had been taken and that the department had disallowed his claim. It appears that the Department had concerns that he was co-habiting with his ex-partner and their child in her local authority dwelling, and that he was not really residing in the apartment for which he was claiming rent allowance. This was denied by both our client and his ex-partner and he lodged an appeal with the social welfare appeals office.
Flac made a submission to the Minister for Social Protection, pointing out that the man had been denied any fair procedures in the decision-making process. It asked that the decision be revoked, without needing to wait for months on a decision from the appeals office.
This submission was copied to the appeals office, which shortly afterwards issued a decision allowing the appeal, on the basis of a lack of any specific evidence of co-habitation, noting the absence of fair procedures in the decision-making process and restoring the man's rent allowance.
Flac chairperson Peter Ward highlighted the commitment of volunteer lawyers in legal advice clinics all over Ireland.
"Getting basic legal information and advice to people when and where they need it is the first step in ensuring access to justice. Flac volunteers provide this in communities all around Ireland. We are extremely grateful for the time, professionalism and expertise that they contribute, week in, week out," he said.