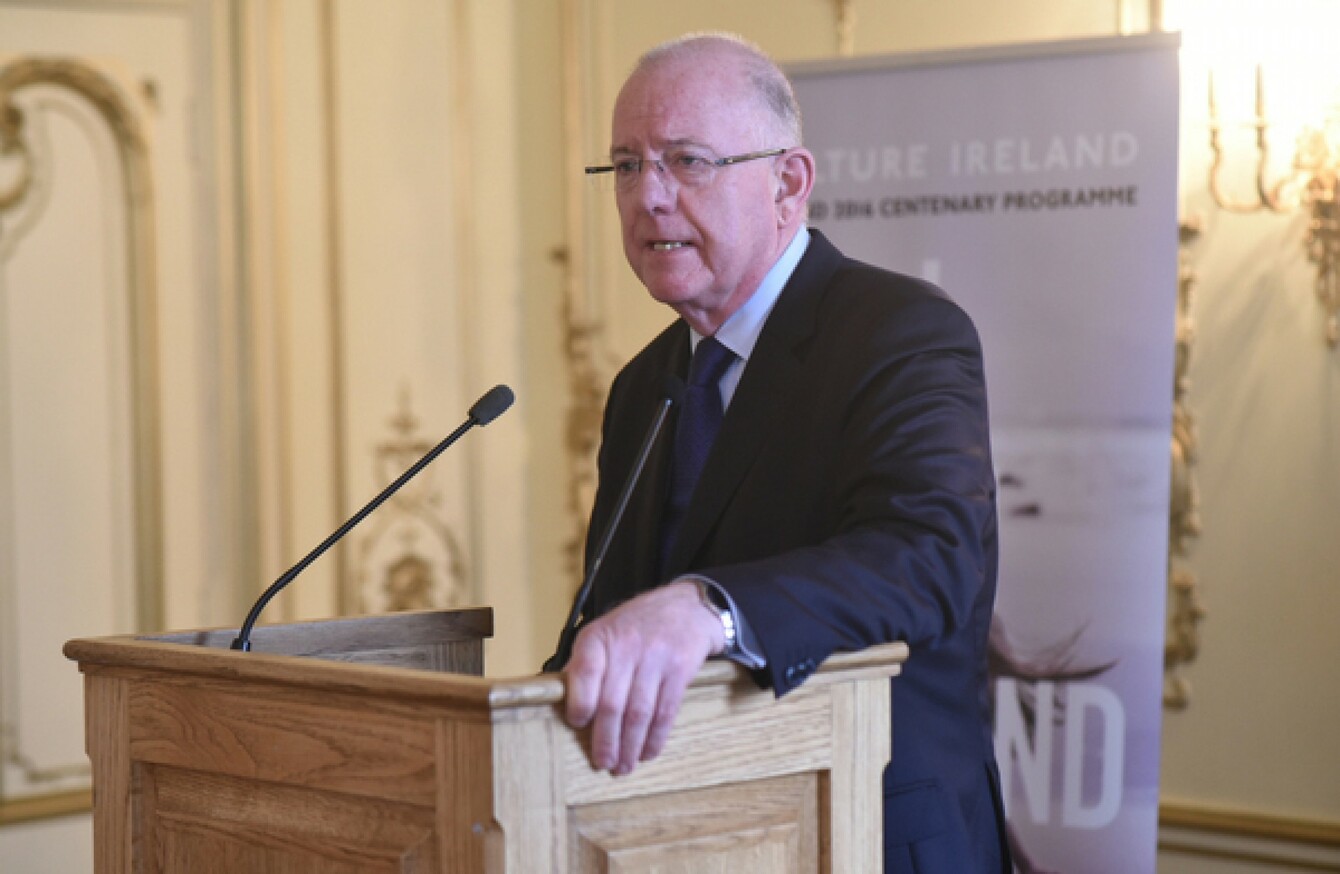 Minister for Foreign Affairs Charlie Flanagan
Image: Department of Foreign Affairs
Minister for Foreign Affairs Charlie Flanagan
Image: Department of Foreign Affairs
IN A MEETING with Donald Trump's national security advisor, the Irish Minister for Foreign Affairs Charlie Flanagan said he seized the opportunity to express both Irish and EU concerns on the travel ban imposed by the new administration.
Flanagan met with General Michael Flynn at the White House yesterday, alongside the general's deputy KT McFarland.
He took this chance to put forward the case for the Irish community in the US, and also expressed, "in a very direct way" the concerns of the people of Ireland, and the EU, on Trump's most recent executive orders.
The trio also discussed issues surrounding Brexit, the peace process in Northern Ireland and immigration reform.
Speaking to RTÉ, Flanagan said: "In our discussion, I had the opportunity of sensitising General Flynn on our continuing concerns in regard to the Irish community and our hope that this issue can be addressed by the new administration and congress."
He also said that the closeness between the US and Ireland meant that he could voice his concerns in an open manner.
"In the long history of friendship between our two countries," Flanagan said, "we've always had the capacity, when needed, to speak frankly to one another.
In our meeting earlier, I directly conveyed to General Flynn the concern expressed in Ireland and across the EU on the recent executive order.
"In response, General Flynn outlined the rationale for the order, while I pointed out the damaging consequences in humanitarian terms, as well as for the international reputation of the United States of America."
A topic that was not on the agenda, however, was the discussions taking place back home on the issue of US pre-clearance in Irish airports.
The issue was up for debate in cabinet yesterday, with the government being urged to clarify if people can be turned away from boarding a flight at Dublin or Shannon.
As part of his three-day visit to the US, Flanagan is set to hold a series of meetings with senior Republicans and Democrats later today, with figures such as US House Speaker Paul Ryan and House Minority Leader Nancy Pelosi.