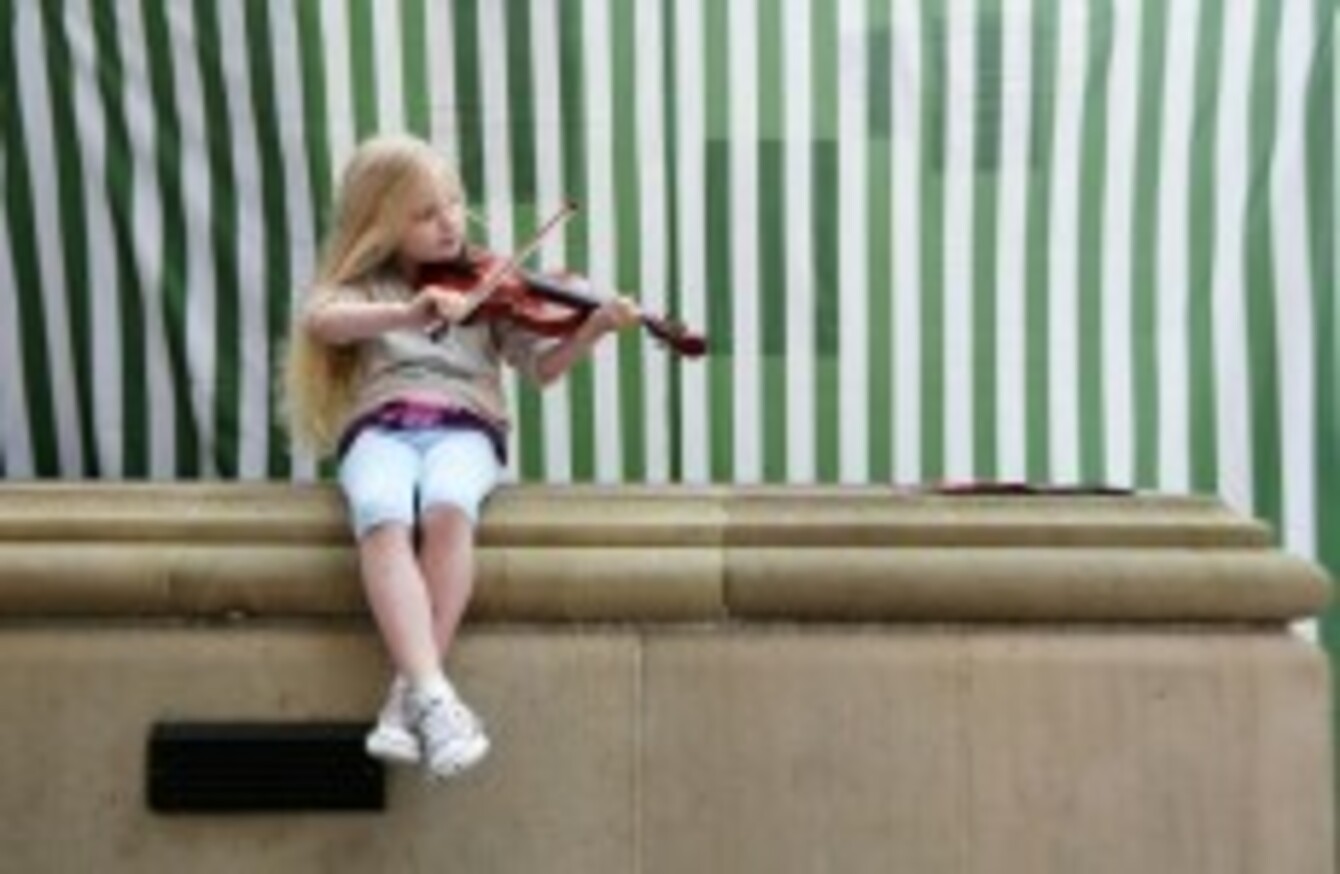 Fiddle player Mary Jo from Laois performs on the streets as part of the Fleadh Cheoil
Image: Sam Boal/Photocall Ireland
Fiddle player Mary Jo from Laois performs on the streets as part of the Fleadh Cheoil
Image: Sam Boal/Photocall Ireland
FLEADH CHEOIL NA hÉireann, the biggest traditional music event in the country, is being held in Northern Ireland for the first time.
The eight-day-long event is taking place in Derry, which has been designated as the UK City of Culture for 2013. Tens of thousands of visitors have converged on the city for the event, which is estimated to generate up to €50 million in revenue.
This is the main weekend for the Fleadh, which showcases music, poetry and cultural events.
Hundreds of musicians have been taking part in concerts in venues – and on the streets – of the city all week, as well as poet Seamus Heaney who took part in a performance with uilleann piper Liam O'Flynn.
"The Fleadh in Derry this year is a first and has been described many times as historic and groundbreaking," said Fleadh 2013 chairperson Eibhlín Ní Dhochartaigh. "We have worked very hard to bring together artists that reflect that and we hope that with the eyes of the world on Derry this year we can celebrate the very best of Irish culture."
Derry's bid to host the All-Ireland Fleadh was originally turned down due to security fears but the decision was reversed in early 2012.
The first Fleadh Cheoil was held in Mullingar in 1951 and the festival has grown massively since then; up to 300,000 visitors are expected to have visited Derry by the end of this week.
(Photo 1: Bernard Ward/PA Wire Photo 2: Paul Faith/PA Wire Photos 3-8: Sam Boal/Photocall Ireland)