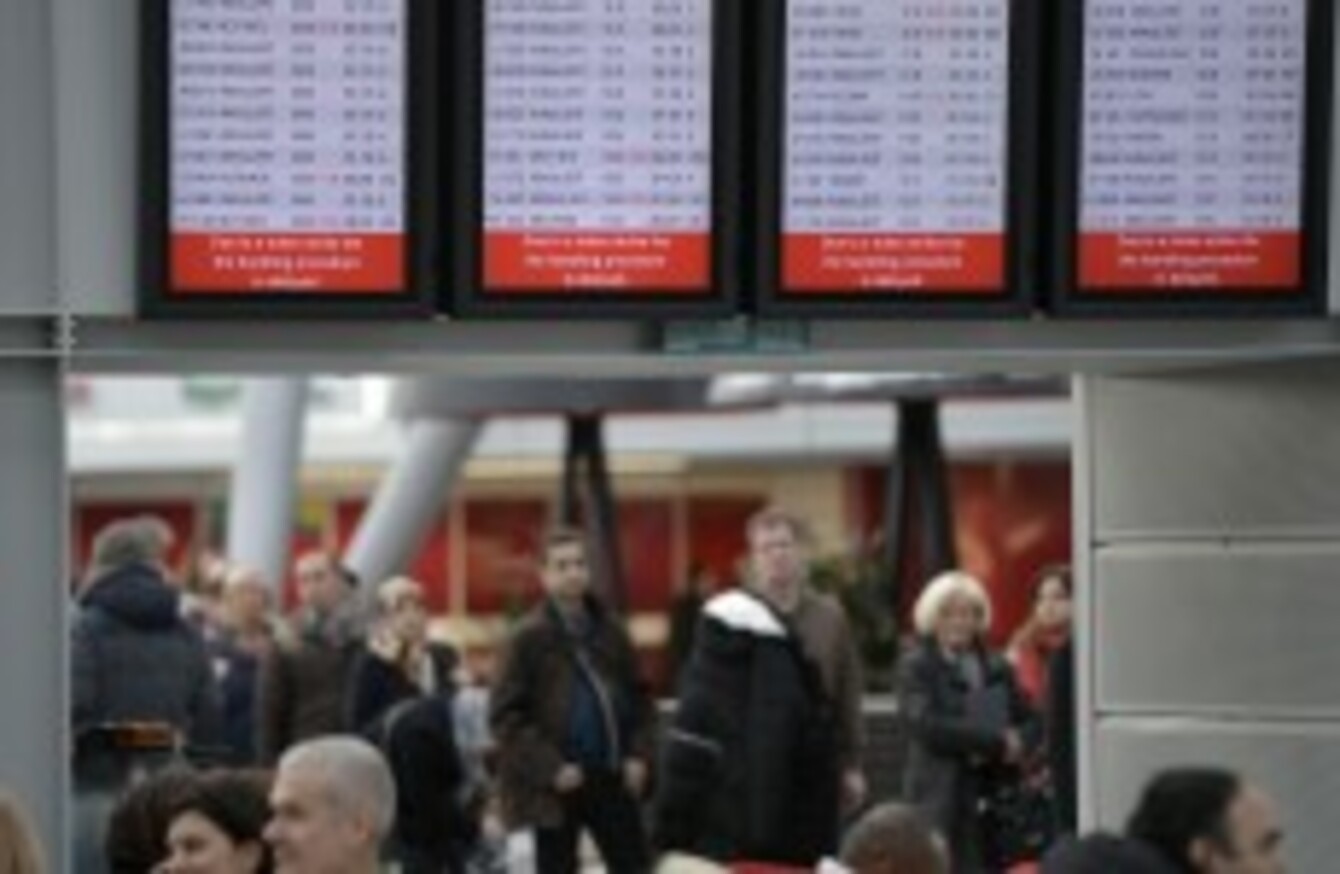 Image: Martin Meissner/AP/Press Association Images
Image: Martin Meissner/AP/Press Association Images
SECURITY STAFF AT two German airports demanding higher pay continued a strike into a second day today, leading to the cancellation of more than 100 flights.
At Germany's third biggest airport in Duesseldorf, 80 flights were axed after dozens were scrapped yesterday due to the industrial action, an airport spokesman said.
And at Cologne-Bonn airport, also in the west of the country, 28 flights were grounded out of 195 scheduled.
The giant services union Verdi called the strike, which began early Thursday morning, demanding a 30-percent pay hike. Up to 400 people were expected to take part in the work stoppage out of a total of 2,000 staff.
Similar action by security personnel in December also led to flight delays and cancellations at several German airports.