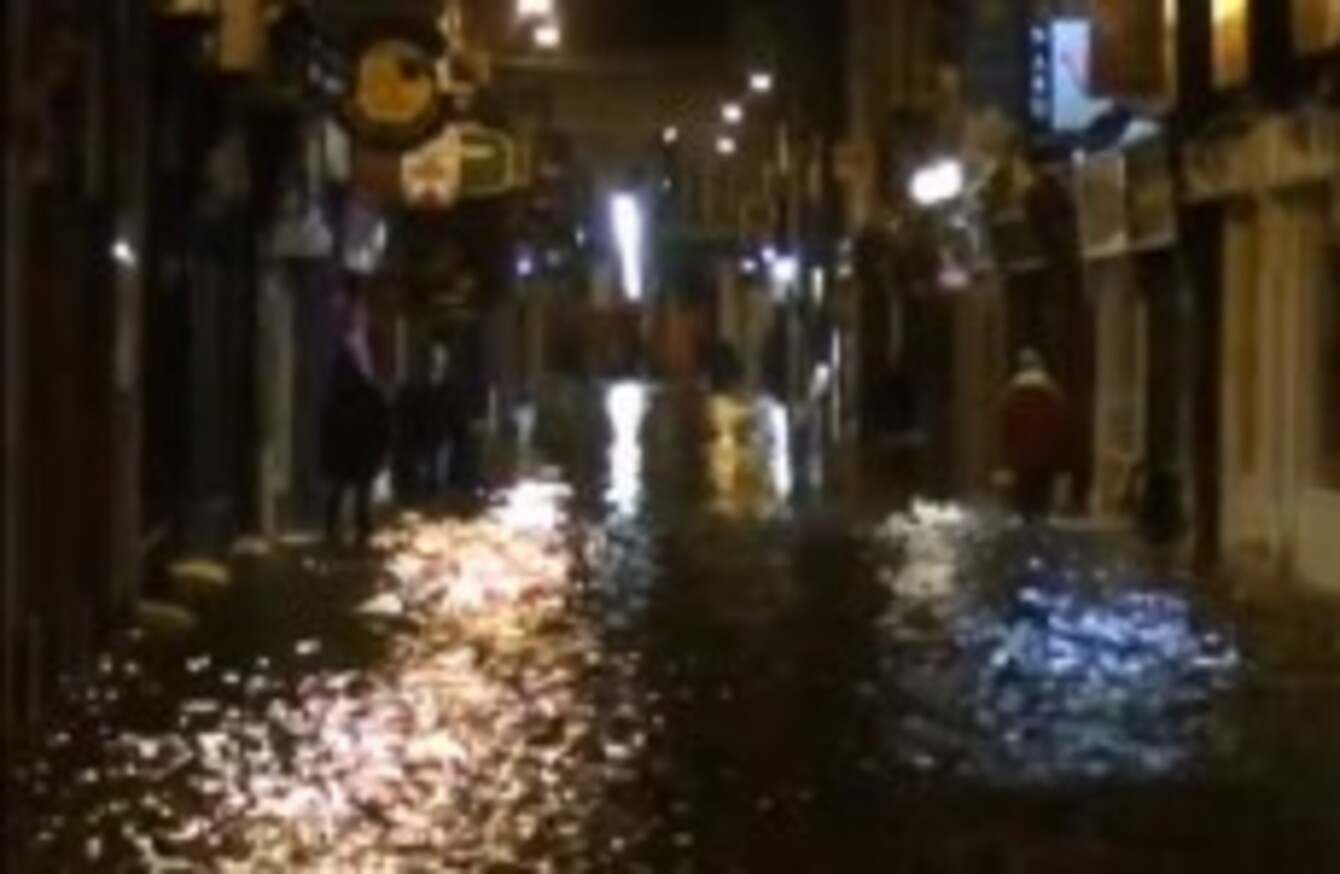 AS THE ATLANTIC storm moves in over Ireland, people are being warned to take care as flooding is expected around much of the country's coastal areas.
It was announced earlier today that "practically all rivers" are at risk of flooding in the coming days.
People in areas including Cork city are now assessing and repairing the damage caused by last night's tidal swell – and preparing for possible flooding again tonight.
This video shows the scale of the flooding in Cork last night:

(StudioPlusVideo/YouTube)
Met Éireann says that we can expect a few clear spells this evening, with further showers and long spells of rain.
However, tomorrow is due to be dry in many areas, with some scattered showers. The Atlantic storm will begin to push in again on the country on late Friday, into Saturday.
Clare
In Clare, the council is warning that all river systems are now very elevated, and that there is a risk of flooding at various locations throughout the county over the coming days.
It says that areas in South East Clare which are in the zone of influence of the River Shannon are particularly vulnerable.
People living in these areas are asked to be vigilant and take the appropriate precautions.
Enniscorthy
Enniscorthy has become the latest town to be put on flood alert, due to fears the River Slaney could overflow.
With high tide due at about 11.30 tonight, some roads have already been closed, with flood defences put in place.
Limerick
Meanwhile, Limerick people have been warned to throw out any food that has been in contact with the flood water.
The HSE has given the warning as it says that Limerick residents should assume the flood water is contaminated.
There are just under 900 ESB Networks customers without electricity after last night's storms, an improvement on the 8000 that were out of power this morning.