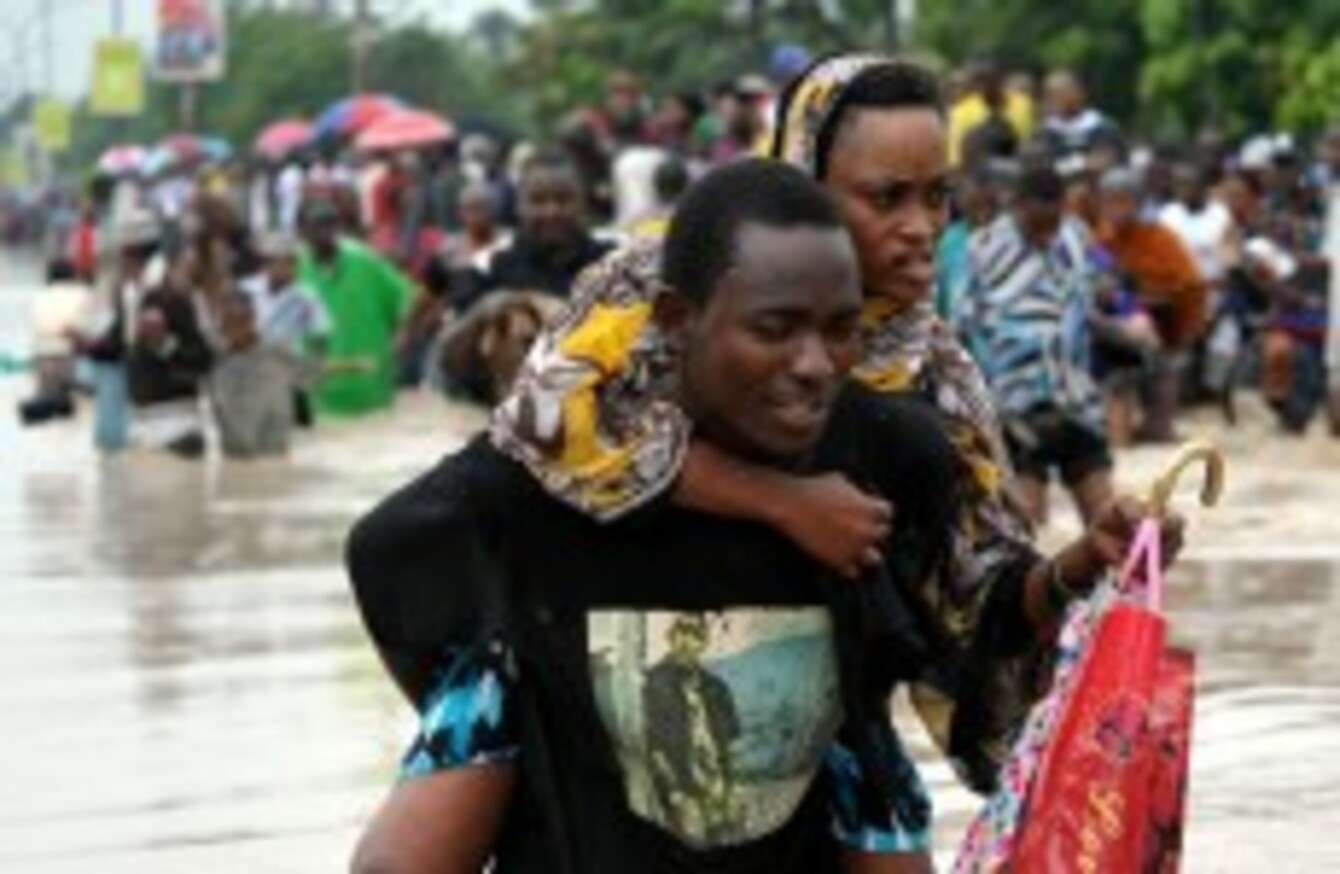 Image: Khalfan Said/AP/Press Association Images
Image: Khalfan Said/AP/Press Association Images
AT LEAST 23 people have been killed and thousands have been displaced in the worst flooding to hit Tanzania in 50 years.
Businesses were forced to close in Dar es Salaam and thousands had to flee the city after it was inundated with water, reports Al Jazeera.
"The last time Dar es Salaam recorded such heavy rains was in 1954," Tanzania Meteorology Agency director Agnes Kijazi told reporters.
UNDP's Country Director, Philippe Poinsot, said: "What has happened – and hopefully we have seen the worst of it – is heavy rains for almost like three days now. This, combined with some high tide, created some flooding in a very densely populated area in Dar. From what we know there are about 5,000 people displaced. A large number of families have been affected."