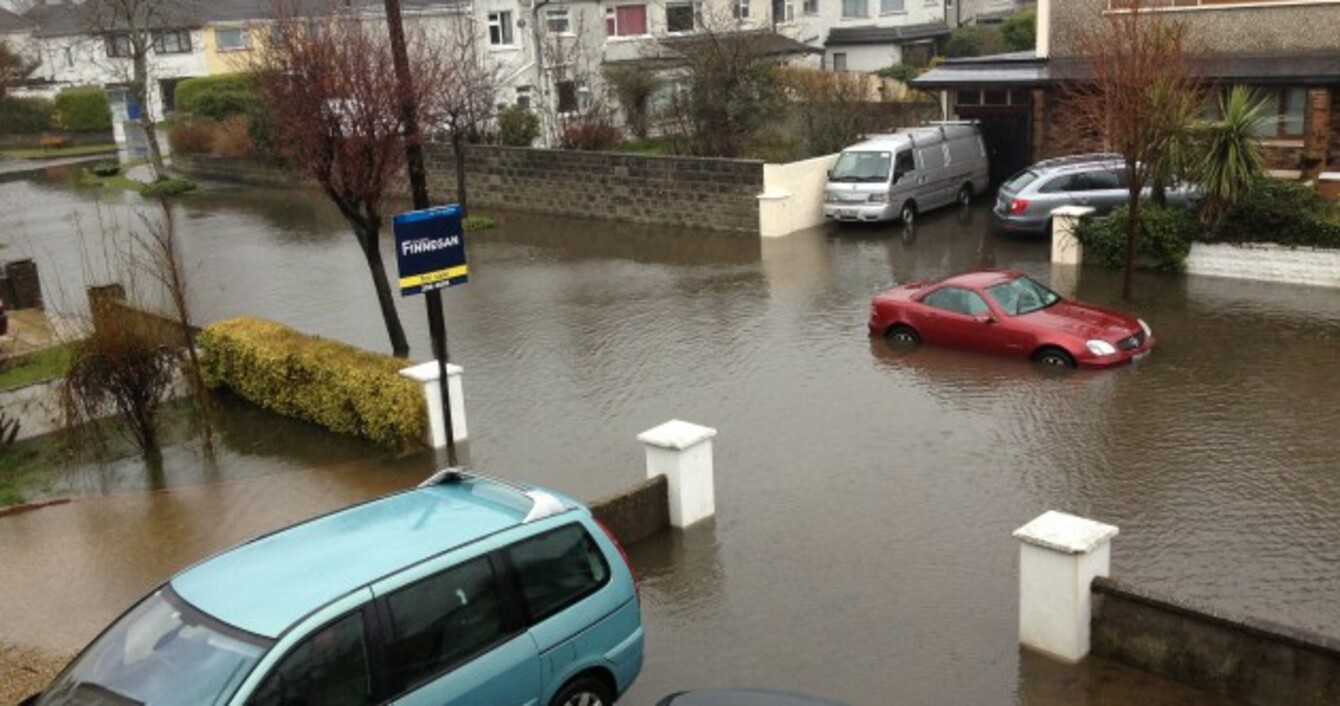 Beech Drive, Dundrum. Is this your photo? Email us your name and we'll credit you!
Beech Drive, Dundrum. Is this your photo? Email us your name and we'll credit you!
THE M50/M11 Dublin to Wexford road has been closed at Bray by Gardaí again this afternoon because of excess surface water.
Motorists are being diverted through Bray and the Wilford roundabout.
There is also severe flooding on the M1 at the Balbriggan South exit and drivers are asked to take the junction 4 exit at Donabate and return to the motorway at junction 6 Balbriggan.
Authorities have asked for extreme care on all roads throughout the day and overnight.
Met Éireann has kept its rainfall warning in place for Munster, Connacht and Leinster as it does not expect the heavy rains to abate until Saturday night. However, a few wintry showers are predicted for the east coast.
According to the Irish Weather Network, a Waterford station has seen a record 63mm of rain fall in the past 36 hours. Gardaí have closed Bridge Street because of structural damage in the area caused by inclement weather.
AA Roadwatch have also reported flooding on back roads around Slane in county Meath and gardaí in Enniscorthy are expecting the river to burst its banks shortly.
Back in Dublin, RTÉ has reported that the River Dodder has risen six inches in the past hour. Dublin City Council says it is monitoring the situation. In a brief statement, it said:
Up to 40 millimetres of rain has fallen since yesterday. Dublin City Council Drainage staff have been monitoring the drainage network including rivers and streams since then and will continue to do so over the weekend. Incidents of localised road flooding were dealt with throughout the night.
The river Dodder today. (Image: James Halford/Twitter)
Wicklow County Council has also issued a flood alert, which will remain active until Monday.
The bad weather has impacted on ferry services with all Irish Ferries Jonathan Swift fastcraft sailings cancelled. DART services are operating in Dublin but some days are expected.
Power outages have been reported in Dublin's city centre.
In Northern Ireland, snow and ice has caused problems with up to 70 schools closed for the day. Earlier, 98,000 homes lost their electricity supply. Northern Ireland Electricity has reconnected 58,000 properties but 40,000 customers are still without energy.
Emergency crews continue to work on the issues but the supplier has warned that continuing severe weather may hamper its restoration efforts. The damage was caused by storm force winds and blizzard conditions overnight.
The runway at Belfast City Airport reopened for a spell this morning but was closed again at 12.30pm to allow for snow and ice to be cleared. Passengers are asked to check their airline before travelling.