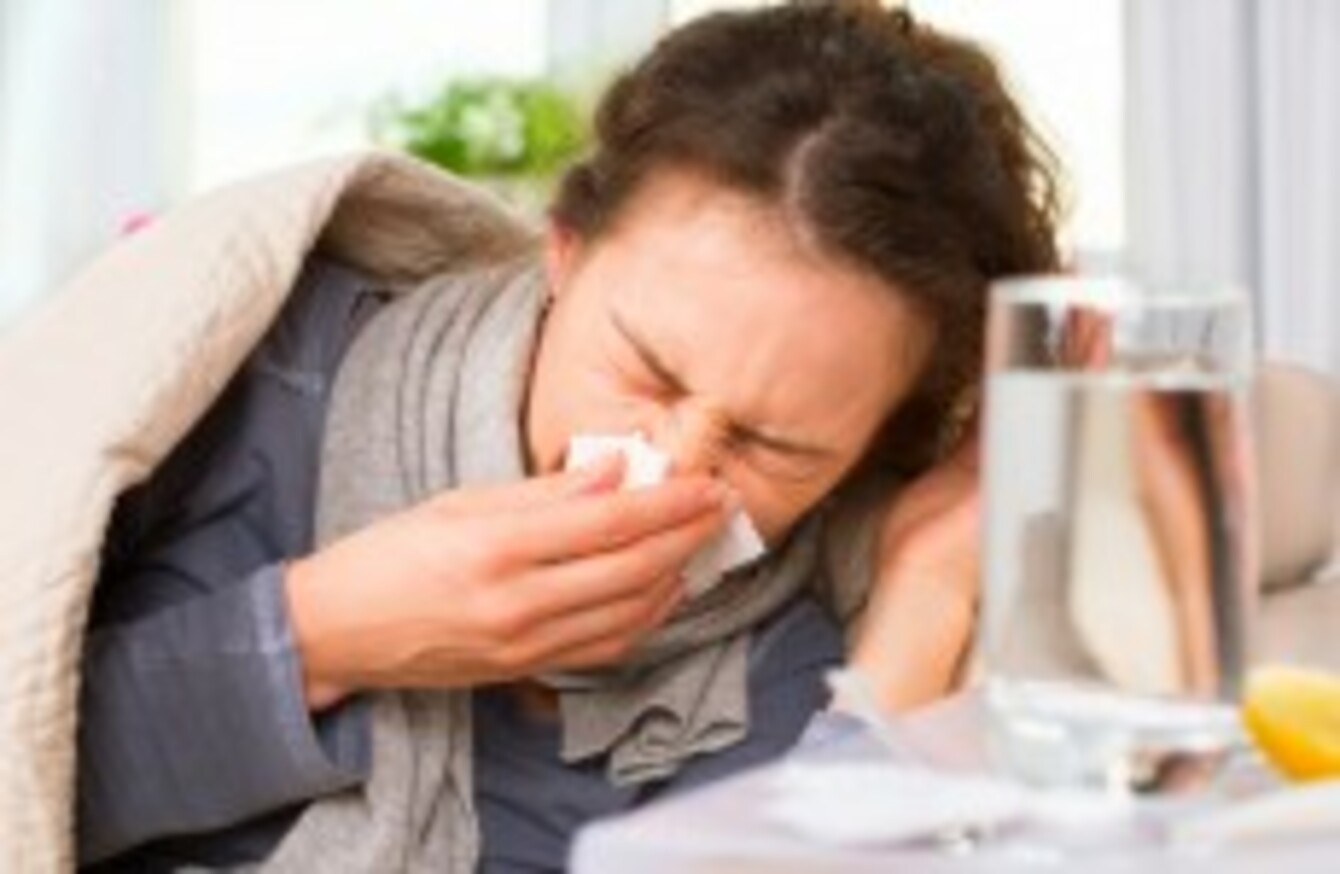 Image: Shutterstock/Subbotina Anna
Image: Shutterstock/Subbotina Anna
FOUR PEOPLE HAVE died of flu-related illnesses in Ireland so far this season, according to new figures.
One case was in the 15-64 year age group and three cases were in those aged 65 years or older. Identifying details – such as exactly what age the people were, or where they lived in the country – have not been made public.
The latest report from the Health Protection Surveillance Centre said that flu levels remain low, with only a slight increase in the cases presenting in the second week of 2015.
Last week, 17 patients were hospitalised with confirmed flu. Ten of them had A(H3) – the main strain currently in circulation, and one which the flu vaccine only partially protects against.
Flu 
However, this week, the third week in 2015, flu positivity decreased slightly. The proportion of influenza–related calls to GP out-of-hours services decreased slightly during week 3.
This is good news for hospitals suffering from serious overcrowding and staffing issues in recent weeks. INMO members at some hospitals voted unanimously in favour of industrial action at the height of the nationwide overcrowding crisis, earlier this month.
Today, nurses at Beaumont Hospital — one of the busiest in the country — have agreed to defer a work-to-rule action planned for next week.
The Minister for Health, Leo Varadkar previously warned that the flu season was slightly delayed this year, which could mean an influx of patients to hospitals later than expected.
The INMO said that, in wintertime, there is always an increase in the winter vomiting bug and flu cases. However, it seems to be delayed this year as the influx of patients has not yet occurred.
The HPSC said that the Influenza A(H3) has been the predominant circulating influenza virus this season. As of 18 January, the HSPC reports there are 17 confirmed influenza hospitalised cases.
Localised flu activity has been reported in HSE East, which takes in Dublin and surrounding counties, and also in HSE mid-west.
Last week, the HSE admitted that this year's flu vaccine is actually only 25% effective against the strain that is circulating in Ireland at the moment.
However, it has urged people at risk to still get the flu jab.