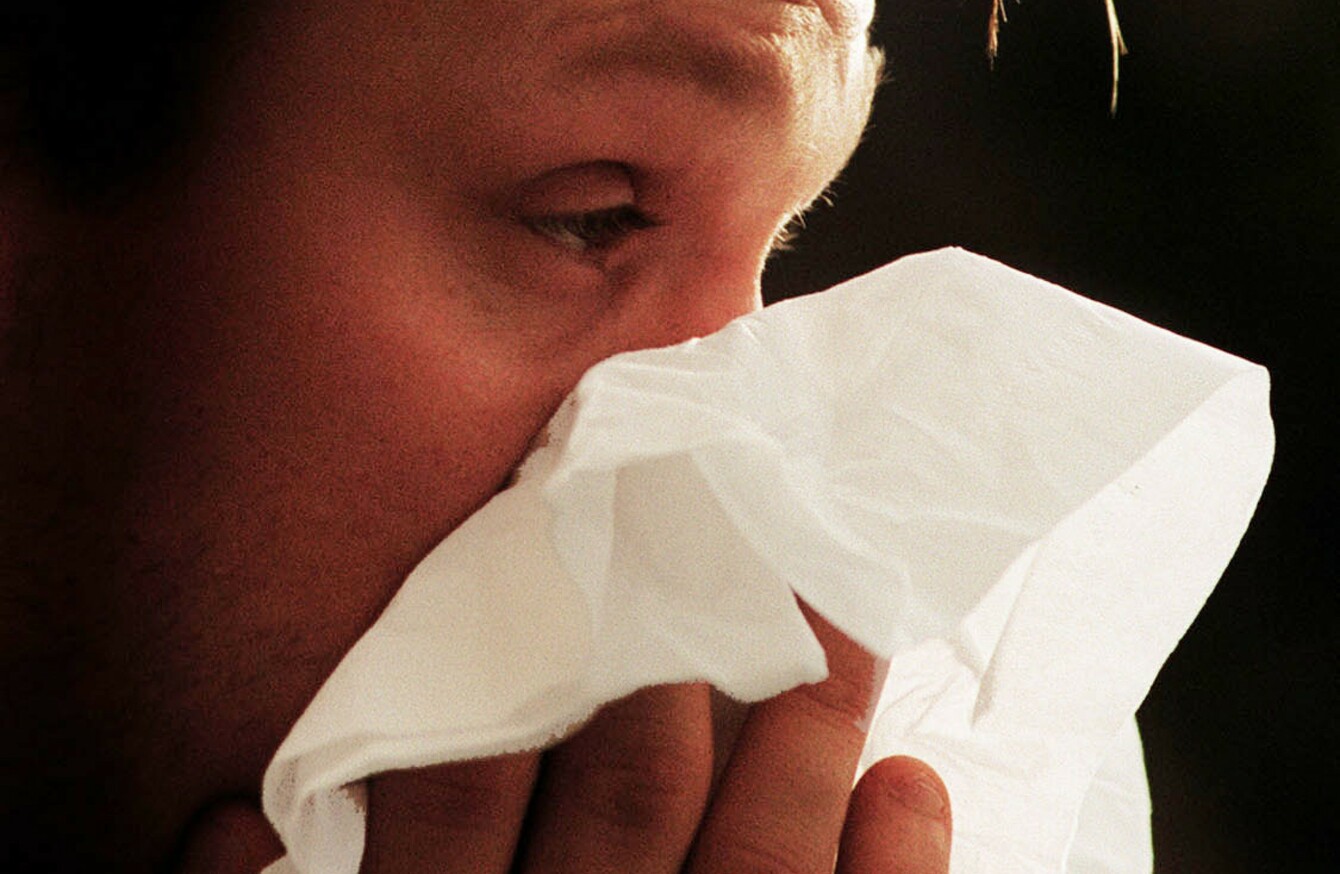 Image: PA Wire/PA Images
Image: PA Wire/PA Images
THE FLU EPIDEMIC is set to reach peak levels over the next two weeks, the HSE has warned.
At least 15 people were confirmed to have died of the virus this winter, with the majority of these cases relating to people over 65.
The number of flu cases has doubled in the space of a week – rising from 52 cases per 100,000 people in the last week 0f 2016 to 95 per 100,000 in the first week of the New Year.
Dr Joan O'Donnell, Specialist in Public Health Medicine, Health Protection Surveillance Centre (HPSC), told TheJournal.ie however that this number might not be entirely accurate, as doctors off over the Christmas period and large groups of people gathering together tend to bump up the figures.
The HSE's advice ahead of the impending demand is to encourage people to go and get vaccinated.
This is especially important for at risk groups such as the elderly, those with chronic conditions, and pregnant women.
"The vaccine takes two weeks to take effect," says O'Donnell. "And we're expecting the virus to be circulating until mid-February, so it's not too late to get vaccinated."
Meanwhile, nursing homes are preparing for the peak in flu cases. Nursing Homes Ireland have circulated up-to-date guidance from the HPSC to all nursing homes.
O'Donnell says that the flu began circulating (which is defined when there are over 58 cases per 100,000 people) in mid December, which is earlier than usual.
When asked what kind of figures we will see when the virus does peak, she says that it was hard to tell, but that we wouldn't be reaching previous pandemic rates of 120 cases per 100,000.
Hospitals' Accident and Emergency departments have been inundated with demand in the past few weeks.