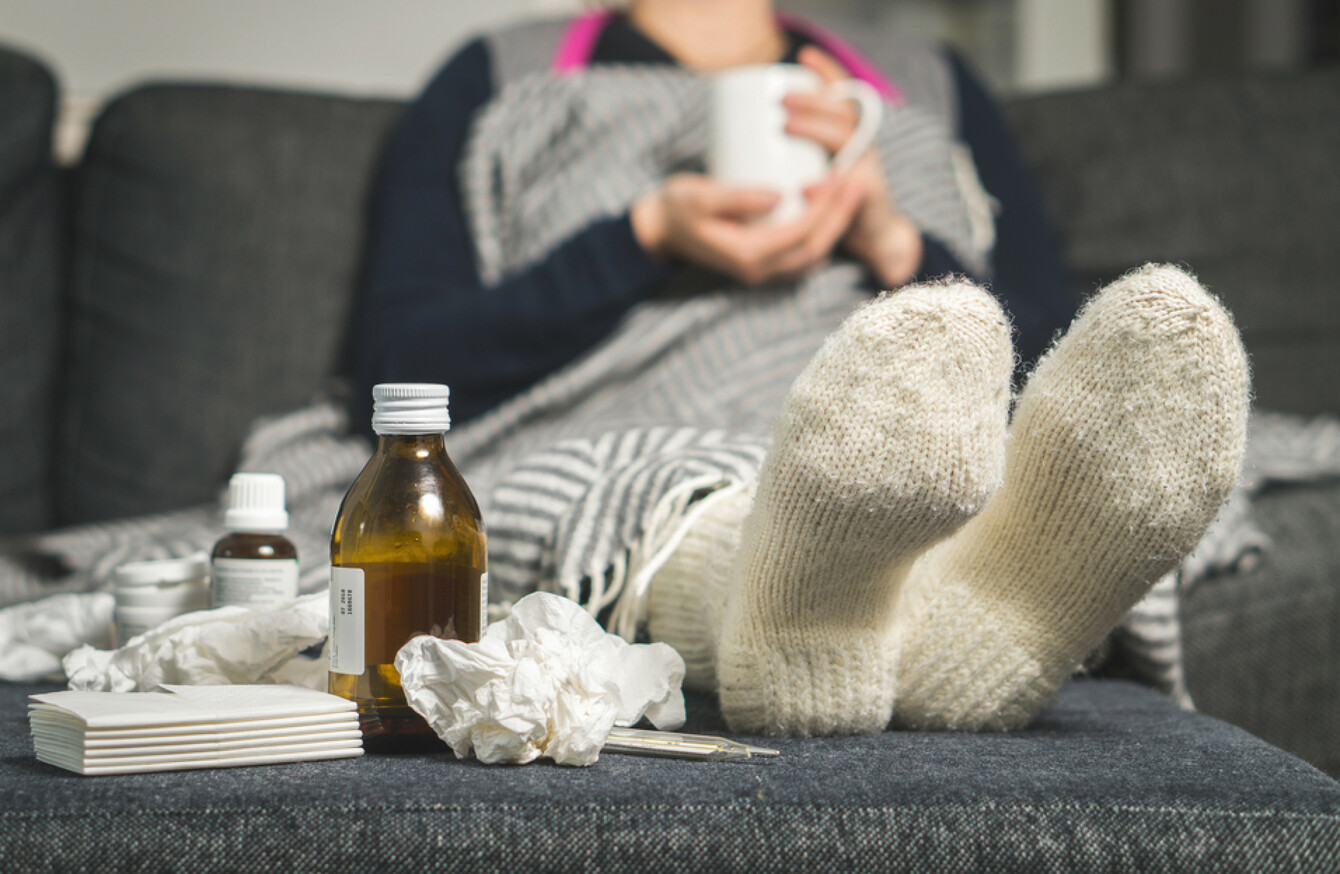 Image: Tero Vesalainen via Shutterstock
Image: Tero Vesalainen via Shutterstock
FIFTY-FIVE PEOPLE have died of the flu in the 2017/2018 winter season, with most of the deaths in people over 65 years of age. Less than ten children are also included in that number.
Last week, the HSE announced that 34 people had died of the flu – seven days later, that number has increased by 21.
This season there have been 1,785 confirmed hospitalised cases of the flu, with the highest rates among those over 65 years of age. 92 patients were admitted to critical care during this season so far, with the age group mostly affected being those less than one year old.
Figures released today by the HSE indicate that out-of-hours calls to GPs are at their highest levels since 2010 during the H1N1 pandemic.
Rates of people with 'influenza-like illnesses' presenting to GPs have been above what's considered the baseline for seven weeks in a row so far, which is how we define the 'flu season'.
Within that, we've been above the 'medium intensity threshold' for four weeks, though if current trends continue they are about to drop off below that base.
It's predicted that flu levels will remain above the baseline for another 6 weeks. Although HSE officials say that trends indicate we've hit the peak of the flu season this week, the HSE's National Director for Acute Services Liam Woods said that there would be a lag on releasing pressure from GP practices and medical services.
Here's a map that shows how flu rates have subsided in the past week.
#Open journalism No news is bad news Support The Journal

Your contributions will help us continue to deliver the stories that are important to you

Support us now
Although it's not known why this year's flu season is busier than last year, it has been noted by the Dr Cillian DeGascun, director at the National Virus Reference Laboratory, that there has been an increase across all respiratory illnesses this season.
He said that people might have family or friends who don't have the flu, but who have other respiratory illnesses, and there is an increase in cases of that this season.
According to the HSE, flu rates were widespread in Europe, with increasing activity reported in Eastern European countries.