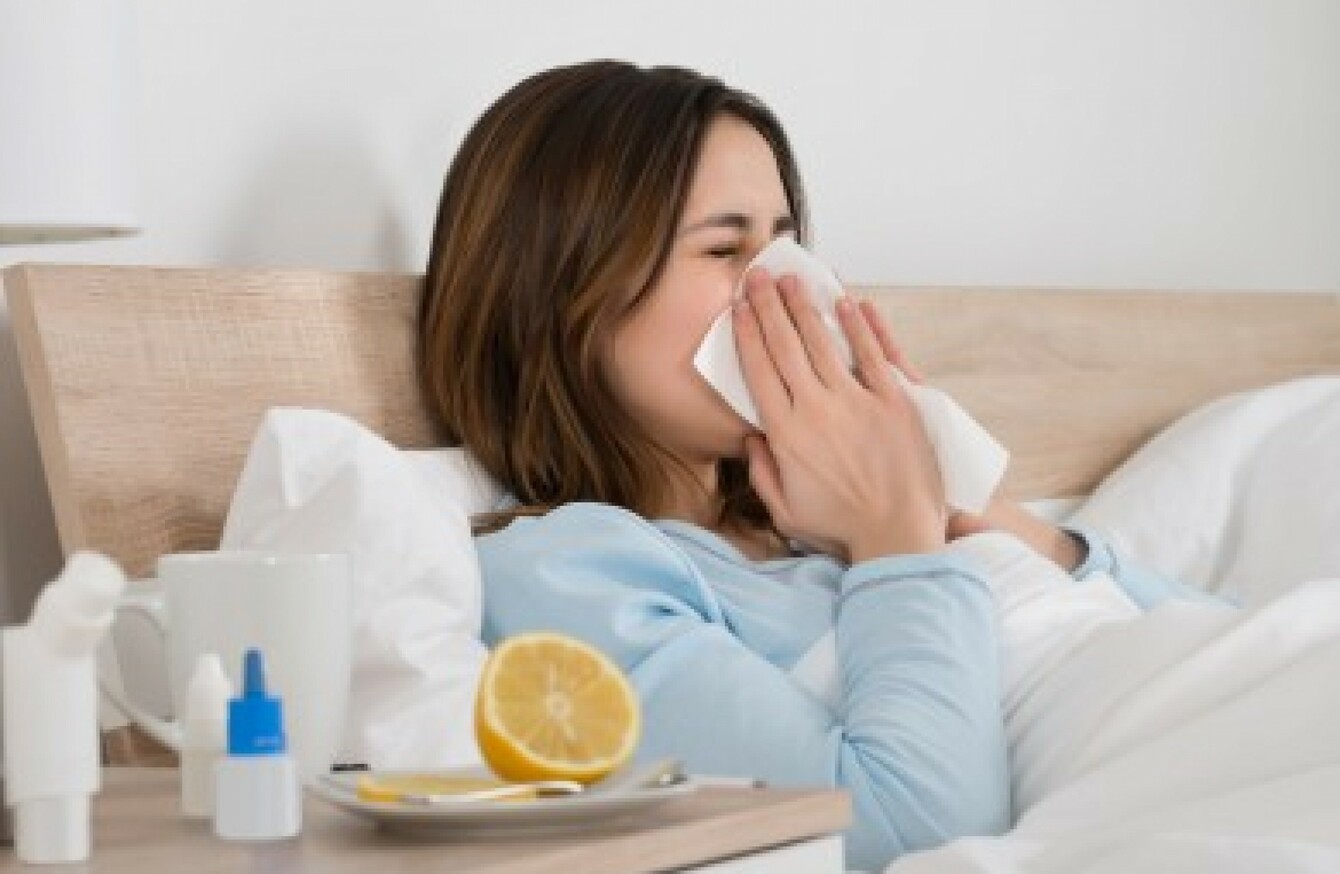 Image: Shutterstock/Andrey_Popov
Image: Shutterstock/Andrey_Popov
HOSPITALS ACROSS IRELAND have reported a significant increase in the number of cases of winter-related illnesses, including influenza, respiratory illness and the winter vomiting bug.
The Health Protection Surveillance Centre (HSPC), which monitors the spread of infectious diseases, says that there has been a tripling in the numbers of people with norovirus (winter vomiting bug) over the past five weeks.
The HSPC also warned that this escalation is expected to continue until at least the end of February.
Minister for Health Simon Harris has described the outbreak of the infections as "a very challenging period of time" for Ireland's health service.
The HSE has asked people with symptoms of the winter vomiting bug not to visit or attend hospitals or GP surgeries.
"This bug, while often unpleasant, rarely causes serious problems for otherwise healthy children and adults," the HSE said in a statement.
It can, however, "be a serious problem in hospitals and residential facilities where it can lead to ward closures, postponed operations, and worryingly, can result in very serious illness for patients in hospital who are already weakened by other medical conditions."
The comments were echoed by Minister Harris, who warned against spreading the flu:
We all as citizens have a role to play in terms of doing everything we possibly can to minimise the spread of what is a very significant outbreak of flu.
The HSE confirmed that there have been 21 outbreaks of flu and respiratory infections in healthcare settings such as hospitals, residential centres and nursing homes so far this season, and a significant increase in people aged 75 and older seeking treatment.
All hospitals around the country have put in place contingency measures to manage the increased number of patients coming to Emergency Departments, with the HSE saying that the spike in demand is expected to continue over the coming weeks.
The HSE has urged at-risk people to get the flu vaccination as soon as possible.
"The winter tends to be a difficult period for the health service, and that is why we have put significant resources [into dealing with it] but the particular challenges we're experiencing now are not just the challenges of a normal winter,"Minister Harris said at a press conference this afternoon.
The minister said that there has been almost a 20% increase in the number of people over the age of 75 attending Emergency Departments over this Christmas period compared to last year.
The HSPC said the increase in the winter vomiting bug has been due to new strains of the infection being reported in Ireland, which the population is not immune to.
The HSE's 'Winter Initiative' has seen at least €15 million spent in recent months to deal with the increased demand for the health service, particularly in ensuring that people are discharged from beds once they have recovered from their illness.