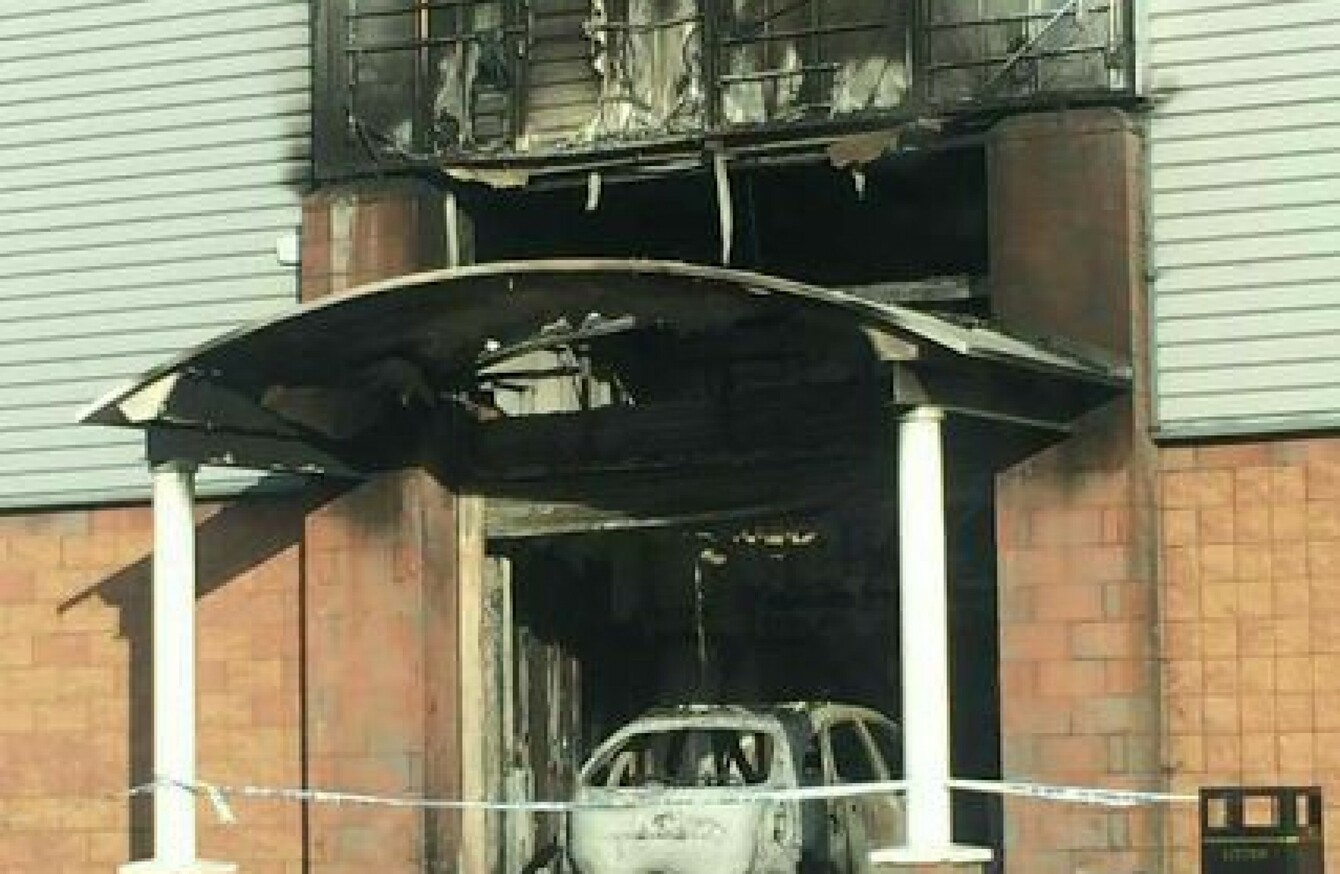 FLYEFIT GYM IN Coolock, Dublin, has offered members refunds after the building was damaged in an arson attack.
A car was driven into the gym early this morning, and the building set alight.
No members were present at the time, and cleaning and security staff exited safely though an emergency door.
Gardaí and three units of Dublin Fire Brigade attended the scene and the fire was extinguished. The building suffered extensive damage.
Members have been offered one month's free roaming in all FLYEfit gyms or a refund option on advance subscription fees due to the gym's closure.
In a statement the gym said: "Today we have been inundated with hundreds of messages wishing us well, which we really appreciate.
Naturally we are devastated but are thankful that no one was injured in this senseless act.
The gym is currently undergoing examination by the garda forensics team and a full assessment of the damage will be carried out over the coming days.