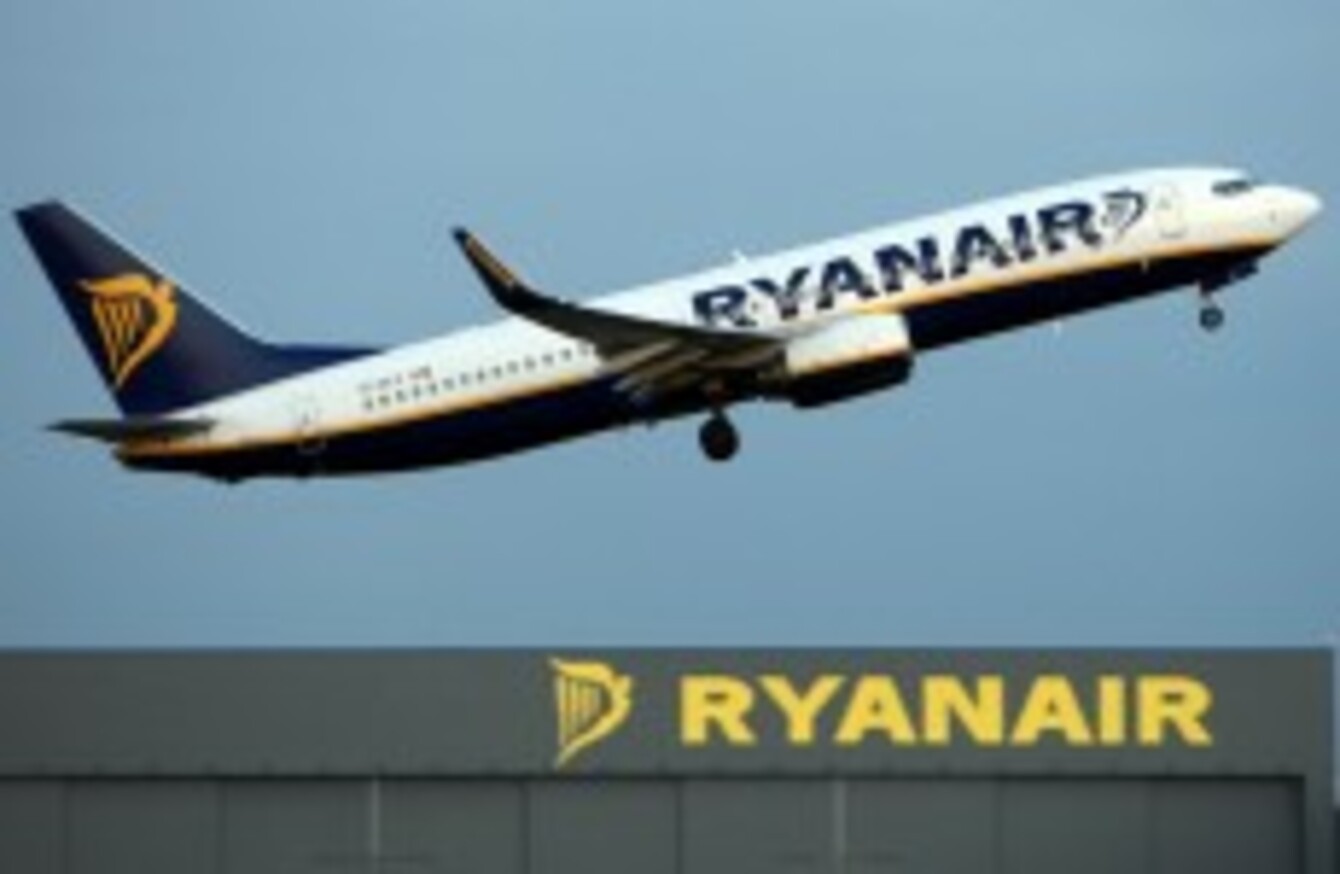 Image: Chris Radburn/PA Wire/Press Association Images
Image: Chris Radburn/PA Wire/Press Association Images
UPDATE: Read this if you are concerned about having to pay the check-in fee at the airport>
PASSENGERS PLANNING TO fly with Ryanair this weekend have been warned that they need to check-in online before a scheduled downtime period of the airline's website kicks in at 4pm today (Friday).
Ryanairs's online check-in facility will be inaccessible from 4pm on Friday 18 May until 12pm Sunday 20 May.
It is important to note that (as per usual) Ryanair's online check-in facility closes 4 hours prior to departure, so passengers may have to check-in earlier than the 4pm cut-off for accessing the website, depending on their flight time.
Those planning to fly over the weekend can check-in for their flights now using the Manage My Booking facility.
Airline spokesperson Stephen McNamara said the website would be upgraded over the weekend in order to improve performance.
It will also allow the introduction of a new SMS text alert system which will deliver real time info to passengers during flight delays of over two hours and during periods of mass disruption – such as adverse weather, air traffic control strikes or airspace closures, he said
Flight schedules are unaffected by the website maintenance.