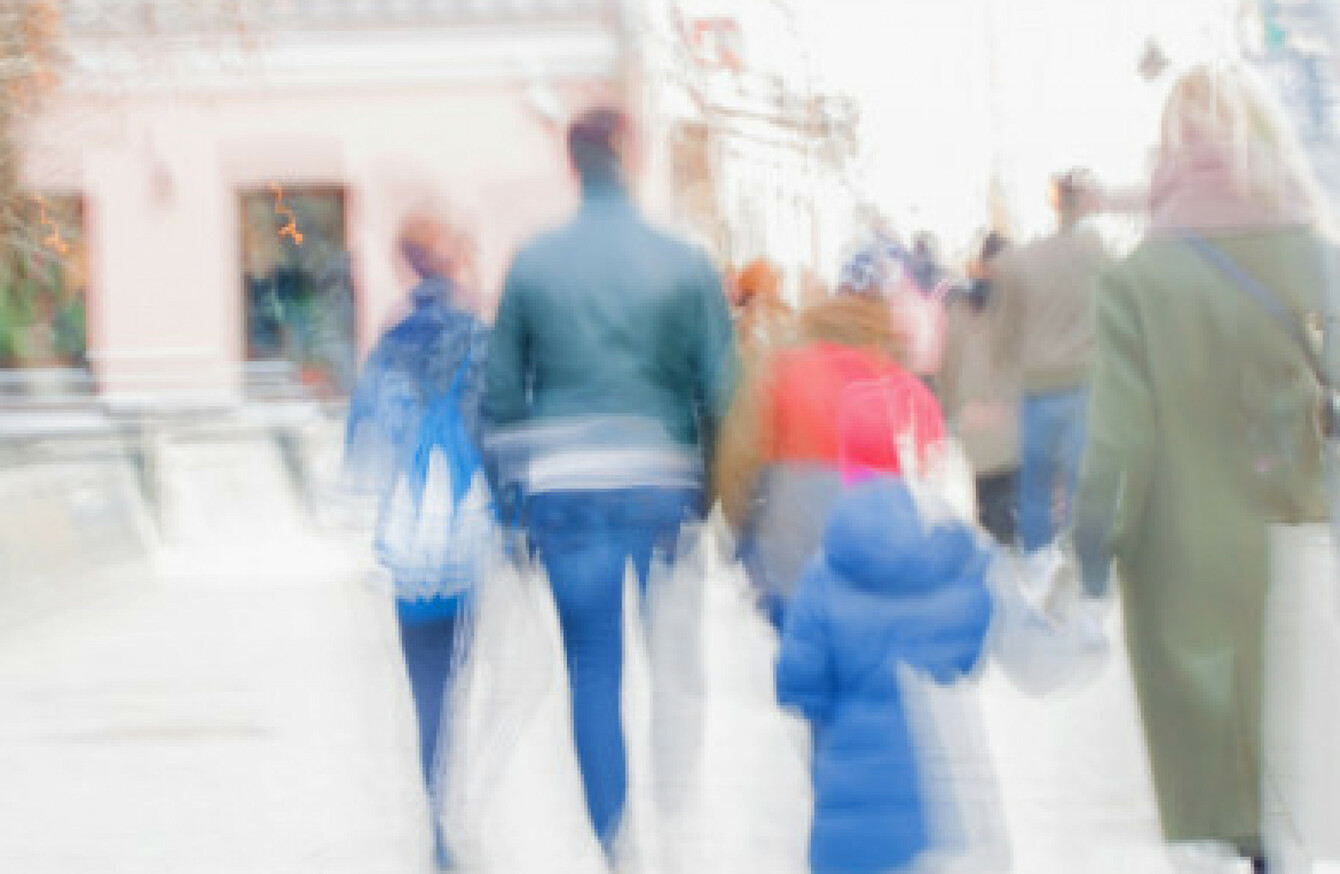 Image: Svetlana.Is via Shutterstock
Image: Svetlana.Is via Shutterstock
Updated Jul 12th 2018, 1:32 PM
HOMELESS CHARITY FOCUS IRELAND has said it helped over 14,500 people last year who were homeless or at risk – a 7% increase on the year previous, and a record number for the charity.
Launching its 2017 annual report this morning, the charity said its housing wing, Focus Housing, had provided an additional 184 homes last year, compared with 135 new homes the previous year and 35 in 2015.
"I'm proud to say we have delivered 354 new homes since 2015 and we are on the way to achieving our target of doubling our housing stock by 2020. By the end of 2017, Focus Ireland owned or managed a total of 981 homes for people who were homeless or at risk," Focus Ireland CEO Pat Dennigan said.
Need for support
Emergency accommodation figures for May show that there are now collectively 9,846 homeless people living in homeless shelters or hotels across Ireland.
The number of homeless adults rose by 57 in May to 6,020. These 57 adults were all located in Dublin.
There was also an increase of 12 families and 137 children in May. The number of homeless children in Ireland is now 3,826.
In Dublin – where the issue is by far at its worst – the number of homeless families dropped by 14, but the number of children rose by 76.
Focus Ireland has said that last year its Advice and Information service helped to prevent 321 households from losing their homes in 2017.
Meanwhile, the charity said it provides a family mediation service in collaboration with Tusla, which works to prevent youth homelessness. The service supported 22 teenagers at high risk of homelessness to stay in family homes during 2017.
Over 300 people used the charities education services and it conducted nearly 1,000 homework support sessions with children.
Speaking at the launch in the Irish Film Institute this morning was Alex McGrath, who received help from Focus Ireland after his landlord increased his rent and he became homeless five years ago.
"Five years ago this month was actually the first time I walked through the doors of Focus Ireland's coffee shop. It's 100 yards away from here but the journey since 2013 has been far greater," McGrath said.
Back then, I felt utterly helpless, I was coming up against walls that seemed to be getting higher and higher, by that I mean things were complicated. Everything was complex, from getting a bed for a night, let alone contemplating getting a home for the night.
"Before Focus Ireland came into my life I faced closed doors, now the only closed door I face is my own when I get off the bus every evening. And I tell you it is great to have a home. I can plan for the future, not just the day to day."
Also speaking at the launch was Sr Stanislaus Kennedy, Focus Ireland's founder.
"We have to acknowledge that a lot of work is being done and without it, the situation would be a lot worse," she said.
But the bitter truth is that the situation is getting worse every day and very little is being done about the causes of preventing it happening, that's the government's responsibility, and it looks as if the situation will get worse before it gets better.
Government failings
Despite the provision of additional housing, Focus Ireland maintained that the government is still failing to do enough to ease the homelessness crisis.
#Open journalism No news is bad news Support The Journal

Your contributions will help us continue to deliver the stories that are important to you

Support us now
In the year May 2017 to May 2018, the charity said family homelessness has risen 31% across Ireland from 1,312 families homeless in May 2017 to 1,724 in May 2018.
"In recent months, there has been a decline in the number of private rented/HAP properties on the market and in the number of social houses available," Dennigan said.
"As a result, people are finding it increasingly difficult to move out of homelessness. Focus Ireland is calling on the government to take immediate action on three fronts."
Focus Ireland is calling on the government to significantly increase the amount of housing which is being built by local authorities and Approved Housing Bodies, and said this would involve using publicly owned landbanks available which are sufficient to build 30,000 homes in the place where they are needed.
Secondly, it is calling on the government to introduce measures to prevent buy-to-let landlords from evicting tenants in order to set up or move in family members.
Finally, Focus Ireland wants the government to revisit proposals to make the thousands of vacant properties across the country available.
"It is clear that the current set of incentives has failed to open up this essential resource and the government must now move to penalise people who are leaving homes vacant for no good reason," the charity said.
The charity's annual report 2017 was launched by its founder, Sr Stanislaus Kennedy, and Alex McGrath, who was formerly homeless and secured a home with the help of Dublin City Council and Focus Ireland.