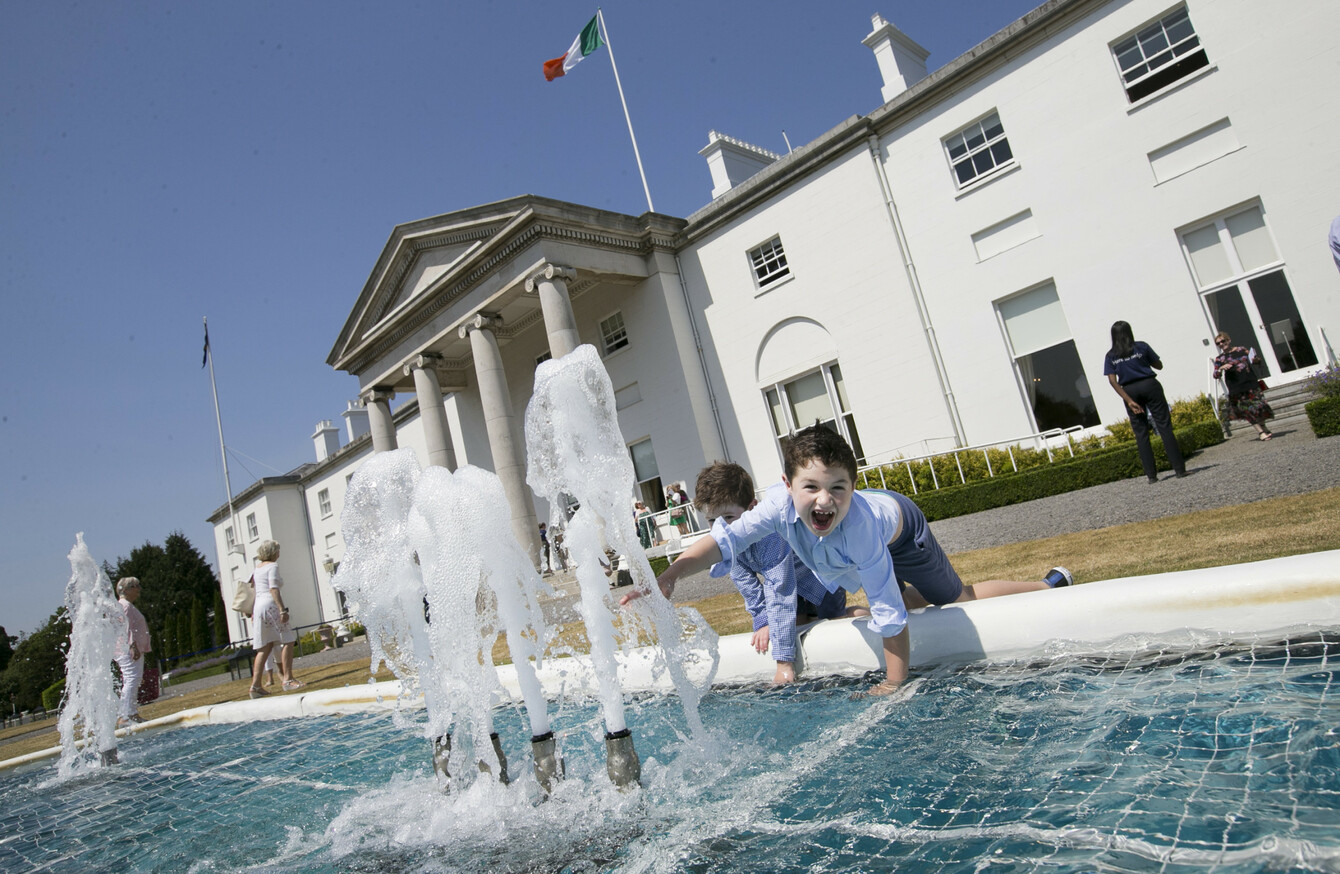 Image: Sam Boal
Image: Sam Boal
FIANNA FÁIL PLANS to bring forward legislation see the extension of the Freedom of Information Act to the office of the presidency.
With the presidential election due to take place this October, there have been calls for expenditure at Áras an Uachtaráin to fall under the act.
While most State bodies are subject to the Freedom of Information Act, the office for the presidency is not.
"I don't see any reason why the office of the Presidency should be exempt from Freedom of Information. I do believe if we're serious about transparency, then why not the greatest office and the most senior office holder in the State be to be subject to Freedom of Information requests.
"On that basis, I myself am currently working on legislation that I hope to introduce in September which will see the extension of the Freedom of Information act to the office of the Presidency," said Fianna Fáil's Transport spokesperson Robert Troy.
Transparency on spending
Senator Gerard Craughwell was one of the first presidential hopefuls to call for the office of the president to be more transparent and open about its spending.
Other parties, such as Sinn Féin, have also said they would not be opposed to the Freedom of Information Act being extended.
Sean Fleming, chairperson of the Public Accounts Committee has said a decision will be made month on whether it will review spending by Áras an Uachtaráin.
He said the Controller and Auditor General (C&AG) publishes the annual spending figures of State bodies at the end of September. Each year, the overall figure of the spending of the president is included – it generally comes in at around €7 million per year.
However, he told RTE's Morning Ireland yesterday that there is no breakdown of spending included in the report.
Since the presidential election campaigns are already getting underway, Fleming said a number of journalists have complained that their Freedom of Information requests about presidential spending, such as the cost of travel and hotel costs, have been refused.
If the committee does decide to open up a review of the figures in committee, it will be the Secretary General of the Department of An Taoiseach, Martin Fraser, who is the accounting officer to the office of the president, who will answer questions before the committee.
Fleming said there will be "no politics" in any discussions held, adding that while some argue it could interfere in the presidential campaign, members of the public might argue that the spending figures should have been placed in the public domain prior to the vote.
"I think the absence of information will be more damaging than the publishing of information," he said, adding the question to be asked is:
"Do we cast light on them or stand back".