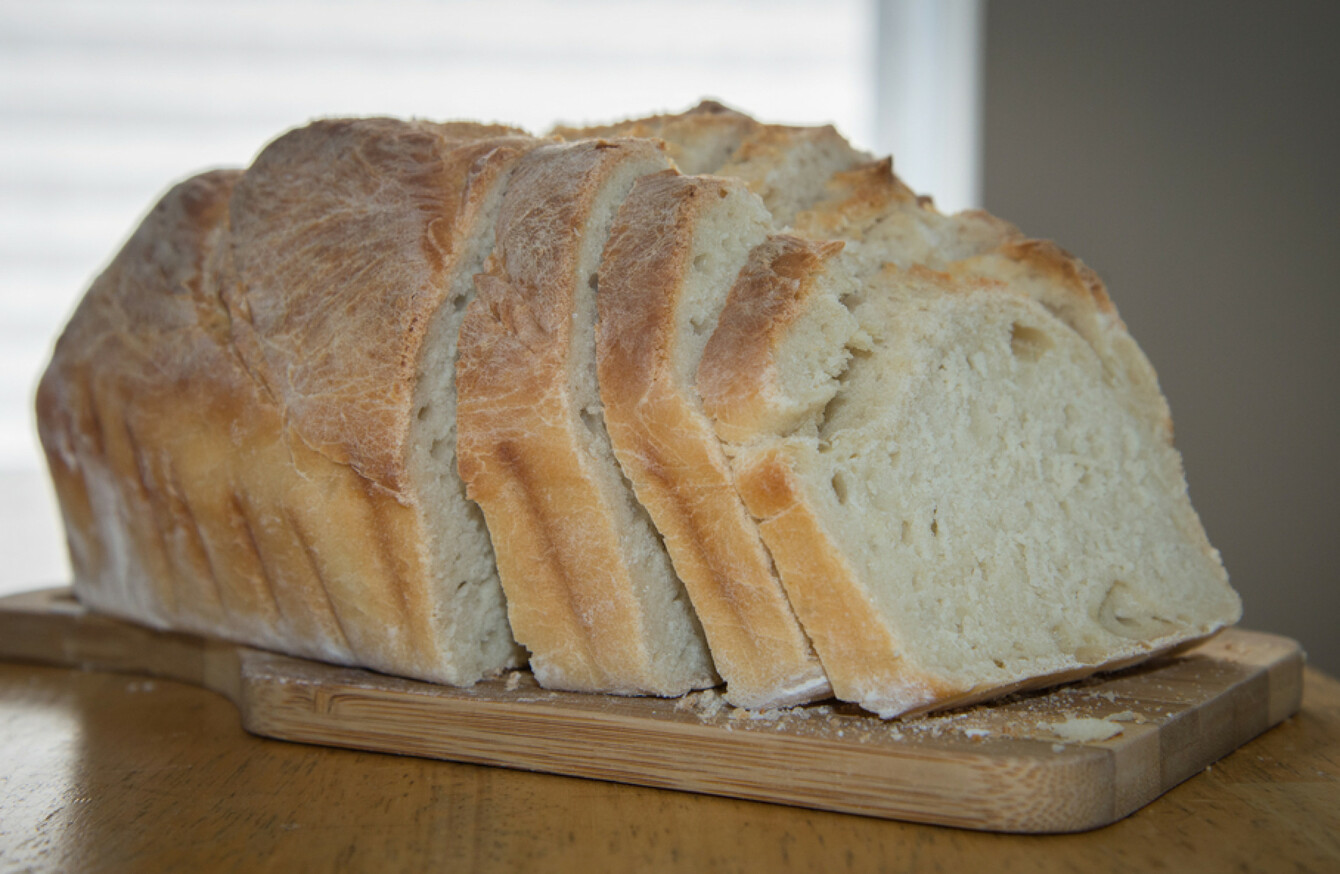 Image: Shutterstock/mike chabo
Image: Shutterstock/mike chabo
BREAD SHOULD BE fortified with folic acid in a bid to stop babies being born with birth defects, a senator said today.
Fine Gael's Catherine Noone said that the current expectation of women taking folate tablets daily was unrealistic and that adding the acid to bread would have no negative outcomes.
Women, especially those who are pregnant, are urged to take folic acid daily as it has a number of health benefits for their unborn child.
According to the HSE, folic acid is important because it can help the nervous system develop in the unborn.
A statement on the HSE's website read: "Folate is also needed for the body's cells to divide. It is especially important in unborn babies because it helps the nervous system develop. In the very first weeks of pregnancy, the neural tube closes and fuses. The neural tube later becomes the baby's brain and spinal cord."
Chair of the Joint Committee on the 8th Amendment, Senator Catherine Noone, said that during yesterday's meeting, medical experts expressed the view that there would be no negative effects on the population from such an initiative.
Fine Gael TD Kate O'Connell also addressed the committee yesterday and said that, from her experience as a pharmacist, she's aware there is "a huge amount of ignorance surrounding folic acid" and the role it plays in helping prevent neural tube defects during pregnancy.
Dr Tony Holohan, Chief Medical Officer of the Department of Health, said he "agrees completely" with O'Connell's points, and noted that there has been a "concerning" increase in neural tube defects in Ireland.
Dr Peter McKenna, clinical director of the National Women and Infants' Health Programme (NWIHP), said it's "unrealistic" to expect women who don't plan on becoming pregnant to take folic acid every day.
He mentioned that some foods such as wheat could be fortified with folic acid.
Senator Catherine Noone added: "Each year in Ireland, 100 babies are born with a Neural Tube Defect (NTDs).
"These conditions have life changing effects, such as Spina-Bifida. However, 70% of these situations are preventable, if pregnant women receive enough folate during pregnancy. By ensuring that producers add folic acid to flour, even below half of the recommended amount, we can reduce the rate of NTDs in Ireland by 30%.
"By availing of this simple measure, we can make a profound improvement to the lives of hundreds of children in future generations".