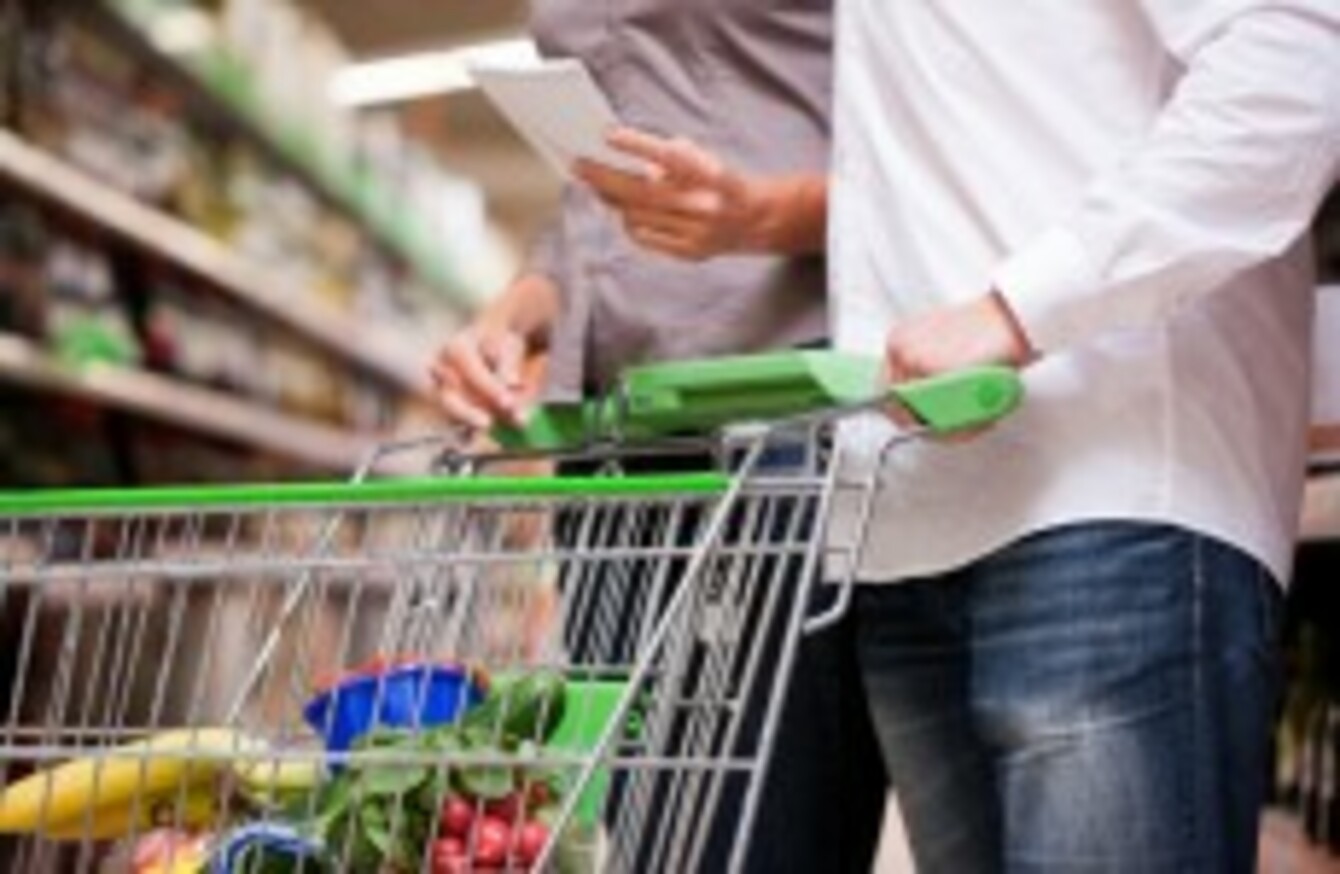 Image: food shopping via Shutterstock
Image: food shopping via Shutterstock
"IF 50,000 PEOPLE in Ireland reduce food waste by just 1 kilogram per week, just over €1 million will be saved, that's the equivalent of over 5.7 million meals."
That is according to Foodcloud, Ireland's not-for-profit organisation that matches surplus food in shops and restaurants with charity organisations who then give them out to the community.
The organisation is now targeting 50,000 signatures in a national pledge to reduce Ireland's food waste.
Announcing the pledge, Iseult Ward, co-Founder of Foodcloud said, "At least one million tonnes of food in Ireland and almost 1.3 billion tonnes worldwide are wasted per year. To put that in context, one in every four calories produced from food in the world, is wasted.
We want Irish people to think about how they can reduce this waste – with such a rich food and agricultural heritage, it makes sense that as a nation, we commit to this.
Story so far
Foodcloud was set up last year and to date has redistributed over five tonnes of food, the equivalent of 13,000 meals to its network of 35 charities in Dublin City Centre and Drogheda.

(viaFoodCloud/YouTube)
To raise awareness of the pledge, Foodcloud will host The Foodcloud Feast on 2 April at Smock Alley Theatre in Temple Bar, Dublin.
A three-course meal will be produced with quality Irish ingredients that are ignored or forgotten by supermarkets, restaurants and the modern food system.
Pictured at the launch of the Foodcloud Fest are founders Iseult Ward and Aoibheann O'Brien with food expert Spohie Morris.
(Pic: Andres Poveda Photography)
Aoibheann O'Brien, co-Founder Foodcloud said,
The Foodcloud Feast will bring together policy-makers, chefs, retailers and foodies, to discuss how we can tackle the food waste challenge, but also identify the opportunities this provides for the food sector.
"The aim of the evening is to inspire guests by a vision for an Ireland where no good food goes to waste when there are people who are going hungry".
The Foodcloud pledge can be signed at www.foodcloud.ie.