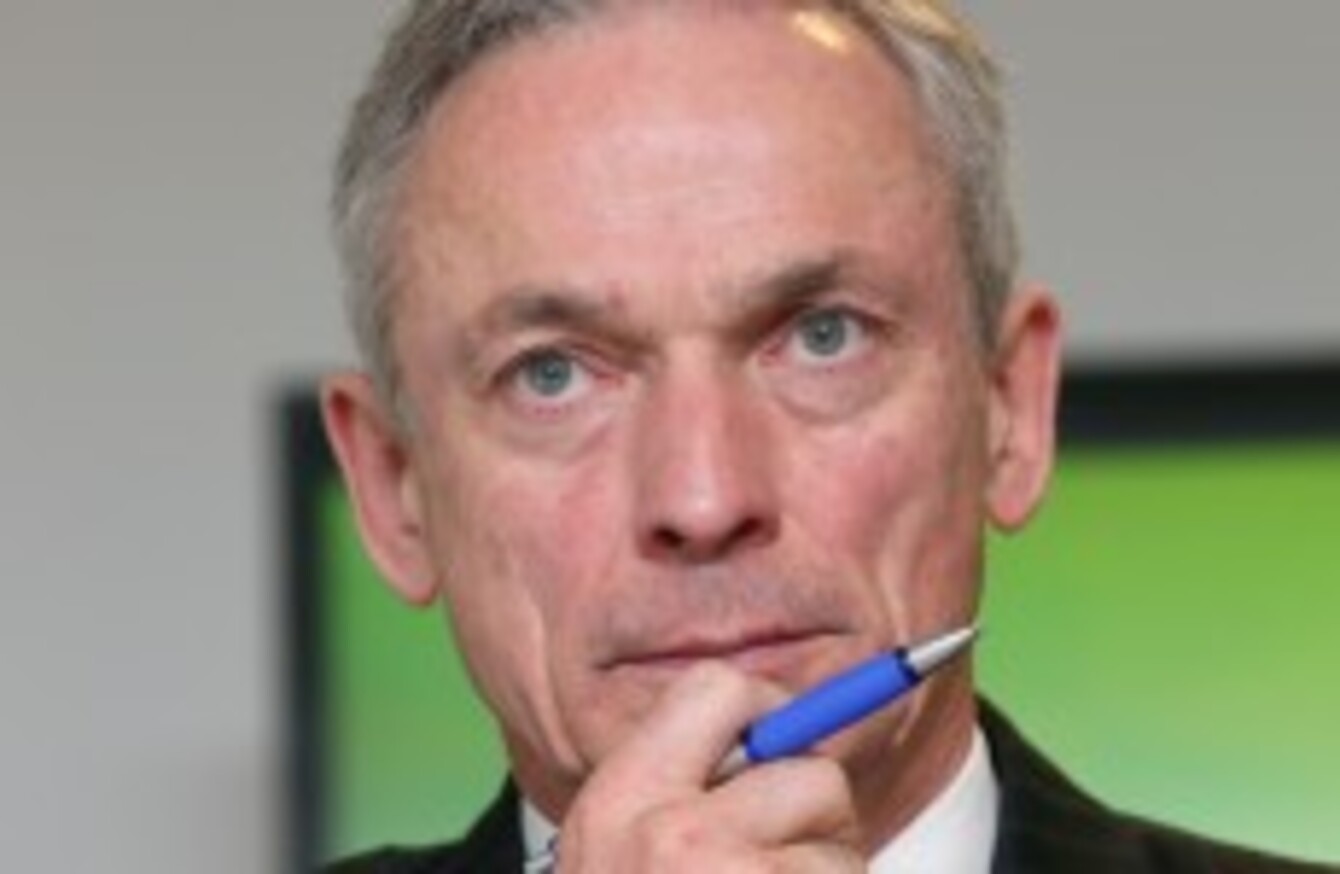 Jobs Minister Richard Bruton
Image: Laura Hutton/Photocall Ireland
Jobs Minister Richard Bruton
Image: Laura Hutton/Photocall Ireland
A TARGET FOR 50 per cent of all foreign direct investment (FDI) to be made in areas outside of Dublin and Cork has been dropped as figures from the IDA show that inward investment outside of these areas has been falling consistently in recent years.
The government's most recent Action Plan for Jobs 2013 contains no reference to the target that had been laid out in a plan published in 2012 for the IDA to "deliver 50 per cent of investments outside the Dublin and Cork regions".
In fact, the last three IDA Ireland annual reports show that the percentage of investments locating outside of Dublin and Cork has fallen from 37 per cent in 2010 to 28 per cent in 2011 and 23 per cent in 2012.
A progress report on the Action Plan for Jobs (APJ) published last year noted that the action had not been completed and "remains a challenging target for IDA Ireland". It did not appear in any of the documentation related to the Action Plan after that.
In response to queries this week, the Department of Jobs claimed that the APJ is not an "exhaustive list of everything the Government is doing on job-creation".
Overall job creation
IDA Ireland, the State agency responsible for attracting foreign direct investment, said this week that the result "should be seen in the context of overall job creation figures for FDI in 2012″ noting that last year 12,722 new jobs were created.
"IDA client companies added a total of 6,570 new net jobs, the IDA's third consecutive year of growth in net employment," the annual statement for 2012 said. "Job losses at IDA client companies were the lowest for a decade."
The IDA admitted it cannot "corral" a company to locate in a particular part of the country and pointed out that competition exists from other major European cities.
A statement to TheJournal.ie said: "You cannot corral a company to go to a particular part of the country unless it will make sense for their business – particularly when the company's alternative location may be Amsterdam, Barcelona or Munich."
Meath West and Sinn Féin TD Peadar Tóibín has raised concerns about the small number of jobs created by the IDA in some rural areas, saying that not a single IDA job was created in North Tipperary last year, with one job created in Leitrim, two in Laois and three in Monaghan.
He claims that a "two-tier economy" is developing in Ireland where IDA investment is "biased towards Dublin" to the detriment of other regions.
But the IDA hit back in a statement saying "a county-by-county breakdown of job creation trends, as used regularly by those looking to undermine the IDA's work in the regions, reveals virtually nothing about how Ireland is performing in attracting foreign direct investment".
Site visits
Tóibín also raised concerns about the lack of site visits to areas outside Dublin with figures for 2012 showing that 55 per cent of all site visits by IDA client companies last year were in Dublin.
There were no site visits to Longford while Carlow, Kildare, Kerry, Leitrim, Meath, Monaghan, Offaly, Wexford and Wicklow received only one visit. Cavan, Kilkenny, Laois, Louth and Mayo received only two visits.
The IDA said that site visits "are in no way indicative of IDA's efforts to market a region to overseas investors or indeed of IDA's activities in a region".
Its statement added: "IDA Ireland continues to make its clients aware of opportunities to locate their businesses outside of Dublin.
"This includes designing itineraries for prospective clients in which IDA executives will drive them around the country to meet with recruitment and property professionals in the regions, as well as existing clients."
Government policy
Tóibín criticised the government, saying that it should "have even distribution of economic policy throughout the State".
He pointed to previous successful clusterings of industries such as medical devices in the West and pharmaceuticals in the South as well as the IFSC in north Dublin as positive examples of this.
"This is a government policy issue," he said. "I don't specifically fault the IDA in their role, but the IDA should operate under government policy."
The Department of Jobs, Enterprise and Innovation said that its Action Plan for Jobs "does not purport to be an exhaustive list of everything the Government is doing on job-creation".
In a statement it said that IDA companies account for less than 15 per cent of overall employment and said that creating jobs outside major cities is the responsibility of a number of agencies, including Enterprise Ireland, Connect Ireland, and Local Enterprise Offices.
The Department also pointed to "major successes" in recent years, saying that "almost 70 per cent of 12,861 new Enterprise Ireland jobs were created outside Dublin".
"The Government will continue to target increased levels of job-creation across all regions of the country by supporting and coordinating work across this range of bodies," it added.