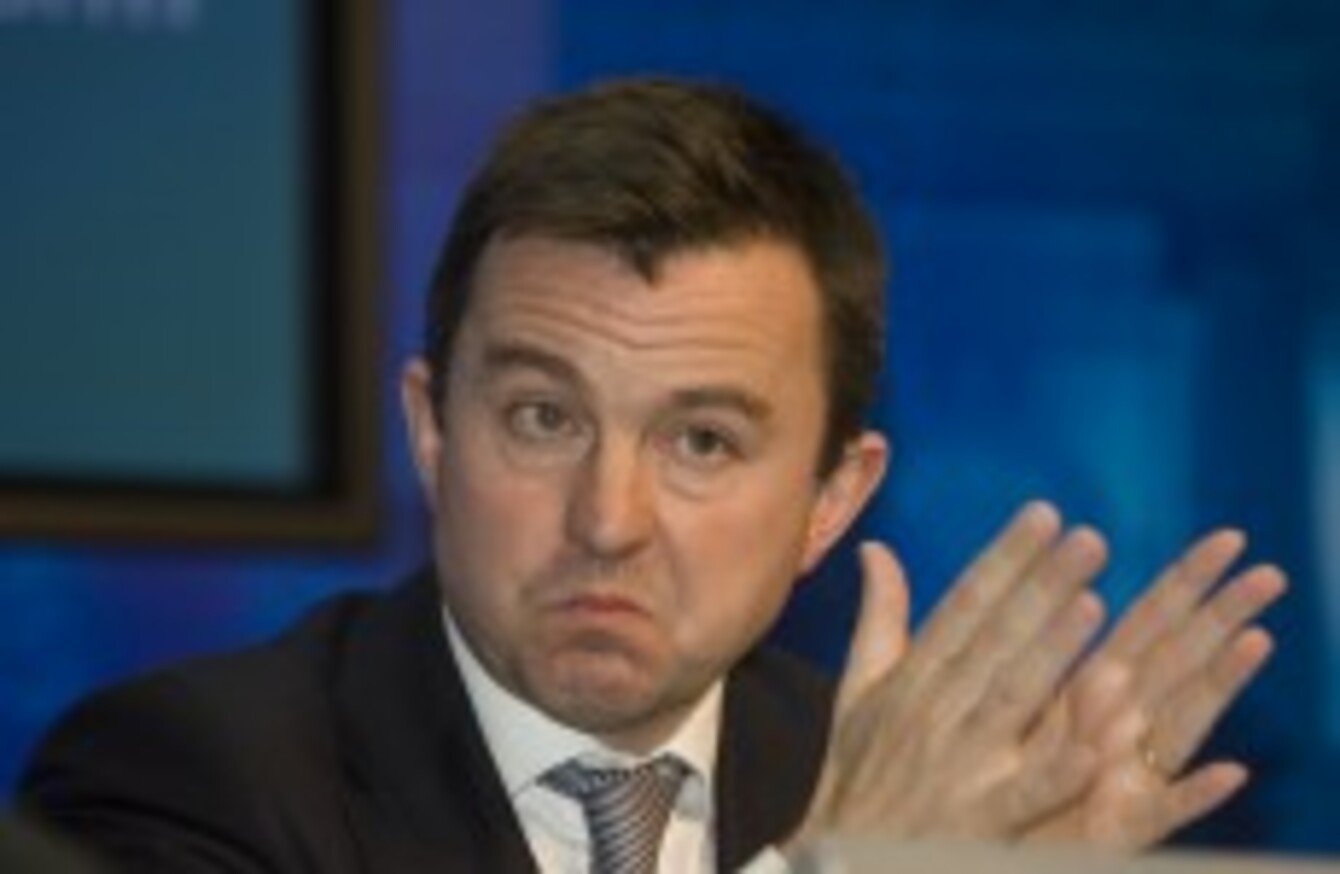 Minister of State Brian Hayes
Image: Eamonn Farrell/Photocall Ireland
Minister of State Brian Hayes
Image: Eamonn Farrell/Photocall Ireland
THE OFFICE OF Public Works (OPW) has leased a former Garda station to a childcare company in north Dublin as part of plans to give local communities new property opportunities.
The Minister of State with responsibility for the OPW, Brian Hayes, handed over the keys of the former Finglas Garda station to Finglas Childcare as part of a new lease arrangement.
The old Garda station was vacated in 2009 when a new building was opened by the then Minister for Justice Dermot Ahern.
Hayes said that with the expected downsizing of the public sector workforce in the coming years, the State's property portfolio will have to be "rationalised".
He said: "We need fewer buildings and spare capacity will have to be used in a much more productive way. If the assets have minimal value or can return little income for the state, I have an open mind about using the existing space for community or voluntary purposes.
"Today's announcement is a perfect example of a common sense approach to the use of our existing portfolio."
Speaking to TheJournal.ie, Hayes said that with the closure of 41 Garda stations across the country, it was an opportunity to make use of the buildings that are left behind.
He said that the priority would be to see if the buildings could be put to use within the public sector but that if all avenues of this aspect were exhausted then he would be open to using them in a "creative way."
"Make an application to me," he said, adding: "It will make more sense for the State to ask either voluntary organisations or the community to take over these buildings because it would save money for us in the long run in terms of heating and lighting and all the rest."
The Minister added that the buildings could also be used to house the primary healthcare teams that are being established across the country by his fellow junior minister Roisin Shortall but added that this would depend on the circumstances locally.