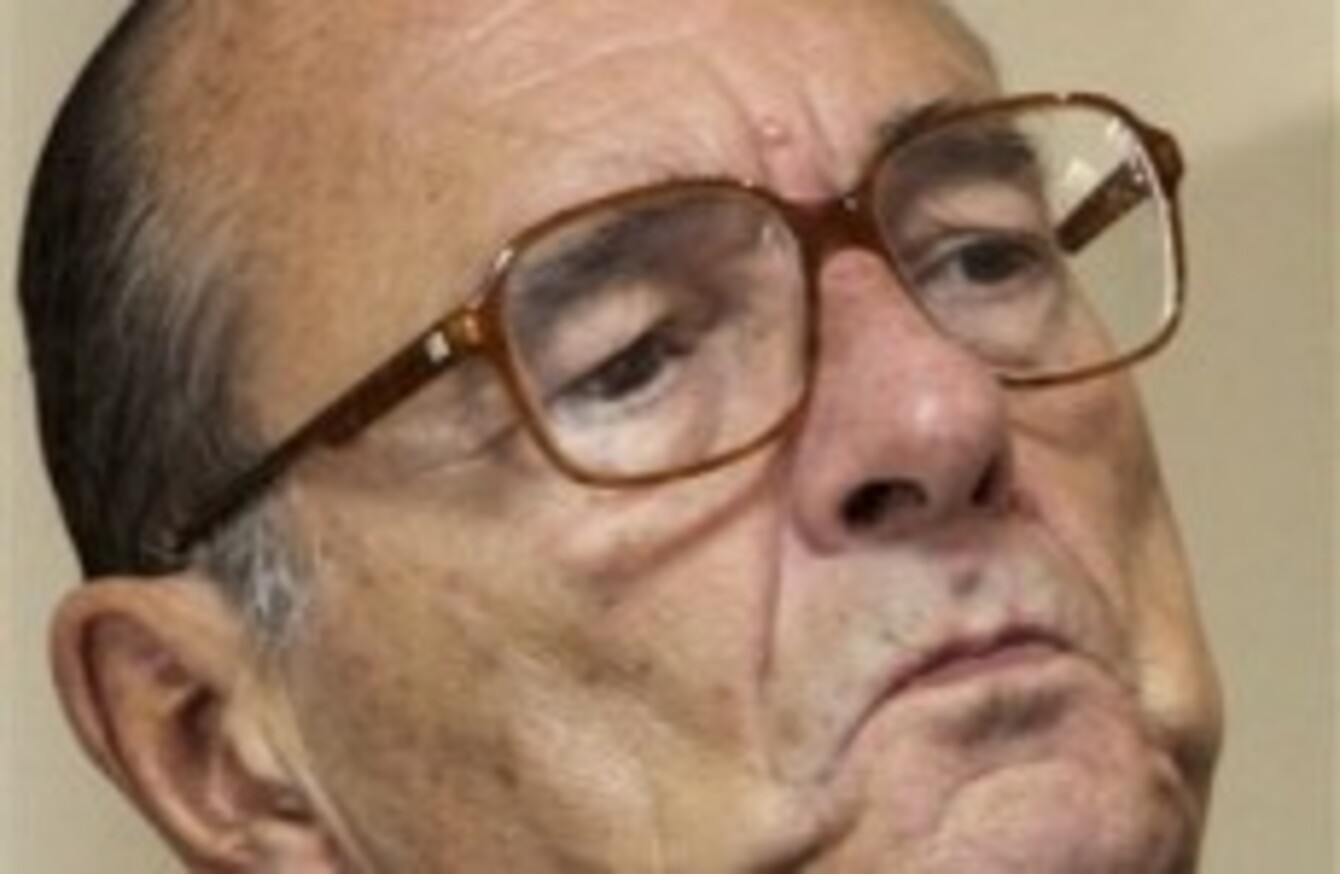 Former French President Jacques Chirac .
Image: AP Photo/Michel Euler
Former French President Jacques Chirac .
Image: AP Photo/Michel Euler
A FRENCH COURT is taking up a long-awaited corruption case with an unusually influential defendant: former President Jacques Chirac.
The trial against the 78-year-old is scheduled to open today, however it may be derailed because of a last-minute protest by another defendant over procedural issues. The case has taken 16 years to come to court.
Chirac is the first French former head of state to face criminal proceedings since the Second World War. He stands accused of embezzlement, breach of trust and conflict of interest, based on allegations linked to his tenure as Paris mayor, before he became president.
Investigating magistrates say he masterminded a scheme to have Paris City Hall pay for work that benefited his political party while he was mayor.
For years, he claimed presidential immunity to avoid legal proceedings.
Recently, Chirac has appeared to be in ailing health and rumours that he might be suffering from early Alzheimer's have been circulating. Jérôme Karsenti, a lawyer for Anticor, an anticorruption group, said that the speculation about the former president's health is a deliberate ploy, reports the Telegraph. "The risk is that due to Chirac's age, his personality, the empathy the French have for him, we forget the gravity of the charges behind this trial," Karsenti told France Info.
Nine other people will face trial, including Mr Chirac's former chief of staff 61-year-old Remy Chardon, reports the BBC.
- Additional reporting by AP