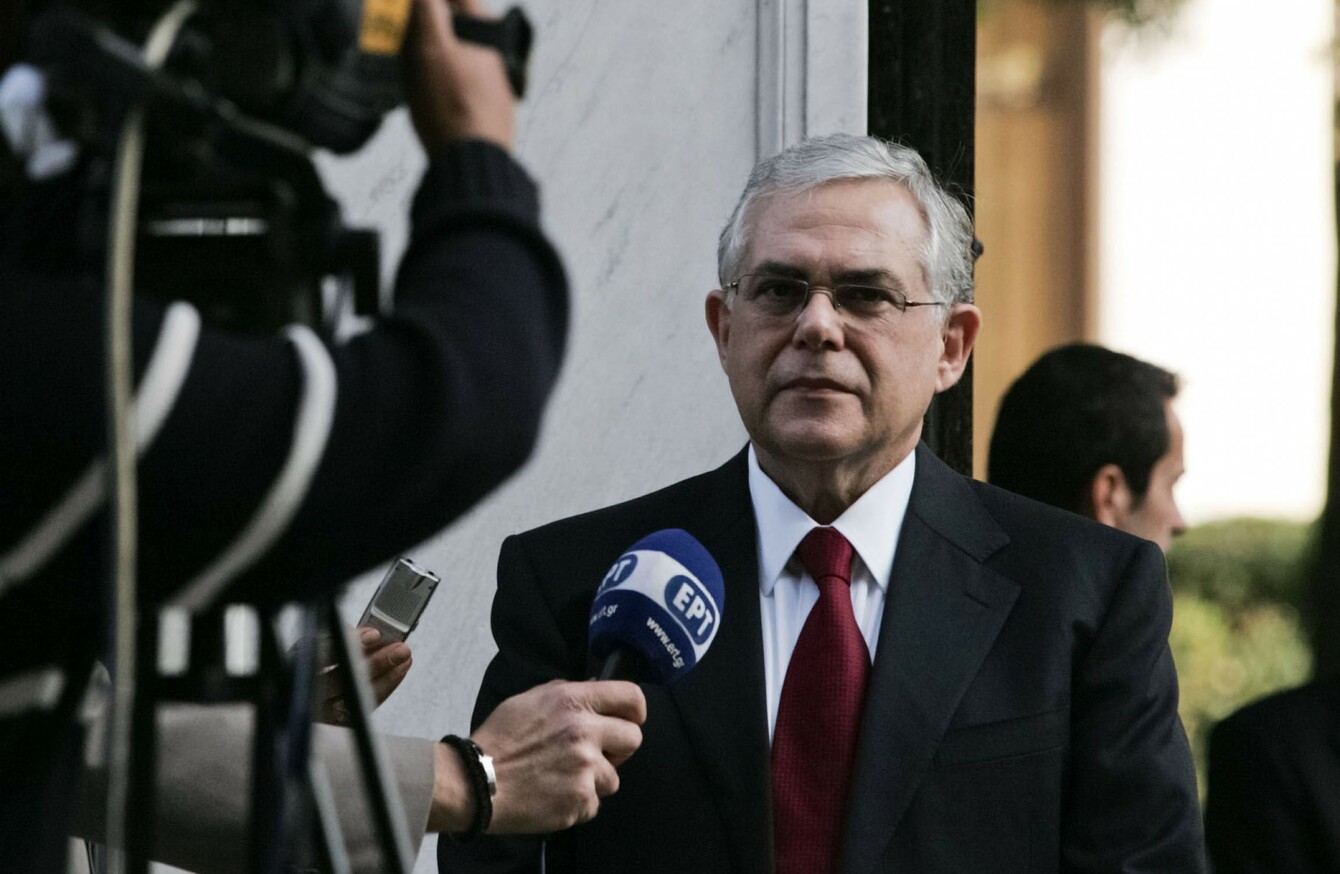 Image: Sophia Petrova/ABACAPRESS
Image: Sophia Petrova/ABACAPRESS
GREEK FORMER PRIME minister Lucas Papademos was hurt when an explosive device went off inside his car in Athens, state news agencies said.
State TV ERT said Papademos and his driver were both "seriously hurt" and rushed to a nearby hospital.
"We are shocked. I wish to condemn this heinous act," media minister Nikos Pappas told the station.
ERT said Papademos, PM from 2011 to 2012, had been targeted by a letter bomb.
A police source said a number of people had been hurt but could not say if Papademos himself was in the car at the time of the blast.