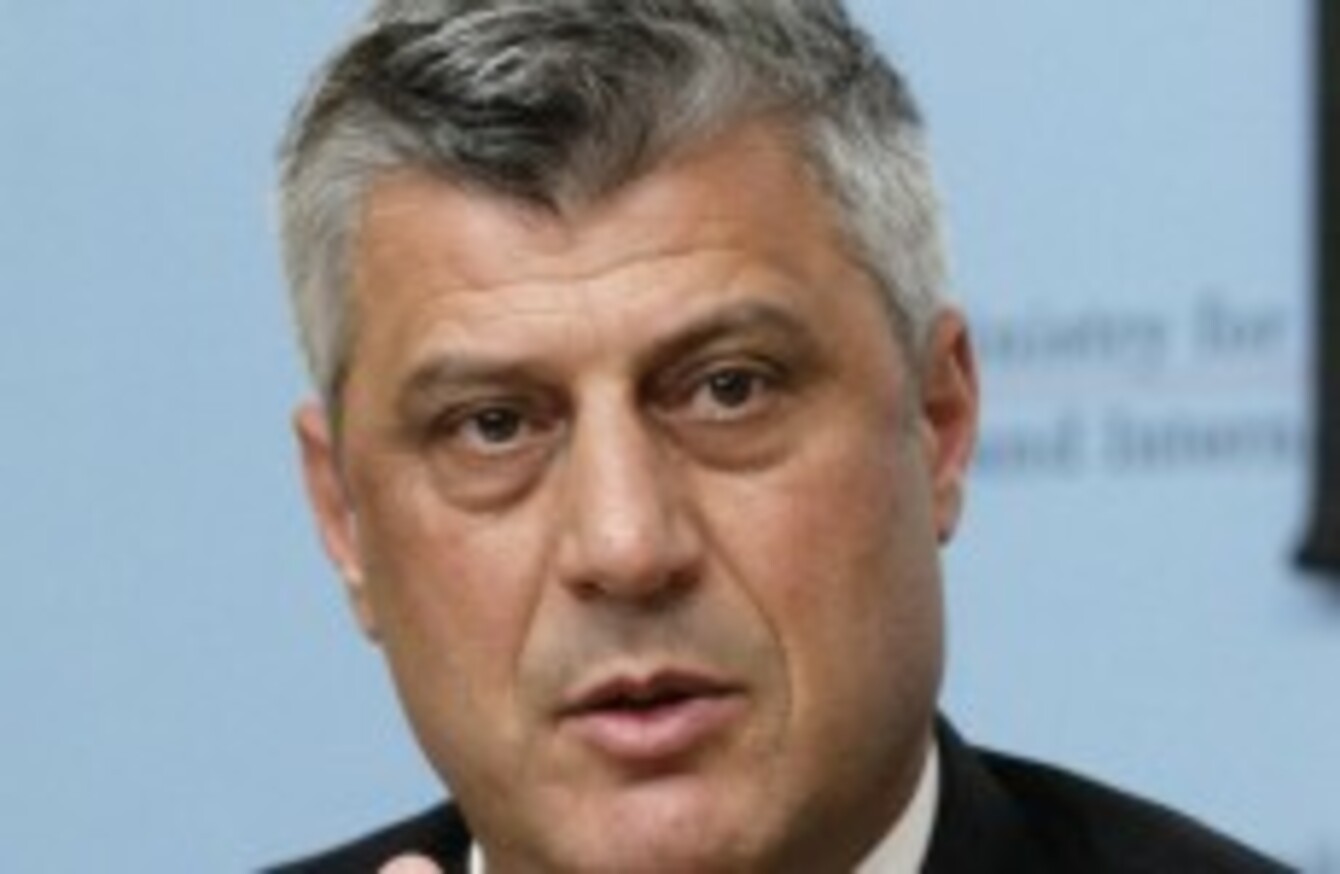 Kosovo's Prime Minister Hashim Thaci
Image: AP Photo/Ronald Zak
Kosovo's Prime Minister Hashim Thaci
Image: AP Photo/Ronald Zak
SERBIA'S FORMER PRESIDENT Boris Tadic broke with protocol Saturday, shaking hands with Hashim Thaci, prime minister of breakaway Kosovo, at an international meeting.
The handshake came at the end of the final session of a meeting of regional leaders from seven southeastern European countries in the southern Croatian resort of Dubrovnik.
Belgrade officials and politicians had officially boycotted the meeting, having so far avoided offering any official acknowledgment of the Kosovo regime. Serbia still considers Kosovo as its southern province.
Serbia has refused to attend gatherings where Kosovar leaders are present in a protest at Kosovo's unilateral proclamation of independence in 2008.
Tadic, who lost the May presidential election to conservative nationalist Tomislav Nikolic, had previously avoided any direct contacts with senior Kosovo politicians.
But he attended at the invitation of Croatia's Prime Minister Zoran Milanovic, who invited him as a "former president and leader of a big (Serbian) party which is tecnically still in the government."
"A hand-shake is a good thing, I think, it may set good standards for the future," Milanovic told reporters.
Neither Thaci nor Tadic made any comment.
At the start of the gathering, Tadic said he was ready to contribute at any time towards solving the Kosovo problem.
Earlier, a top US official urged Serbia to accept the "reality" of Kosovo's independence, even if Belgrade stopped short of formal recognition of the breakaway territory's sovereignty.
US assistant secretary of state Philip Gordon, said Serbia "will have to come to terms with the reality of a democratic, sovereign, independent and multi-ethnic Kosovo within its current borders."
He is due to visit Belgrade on Sunday.