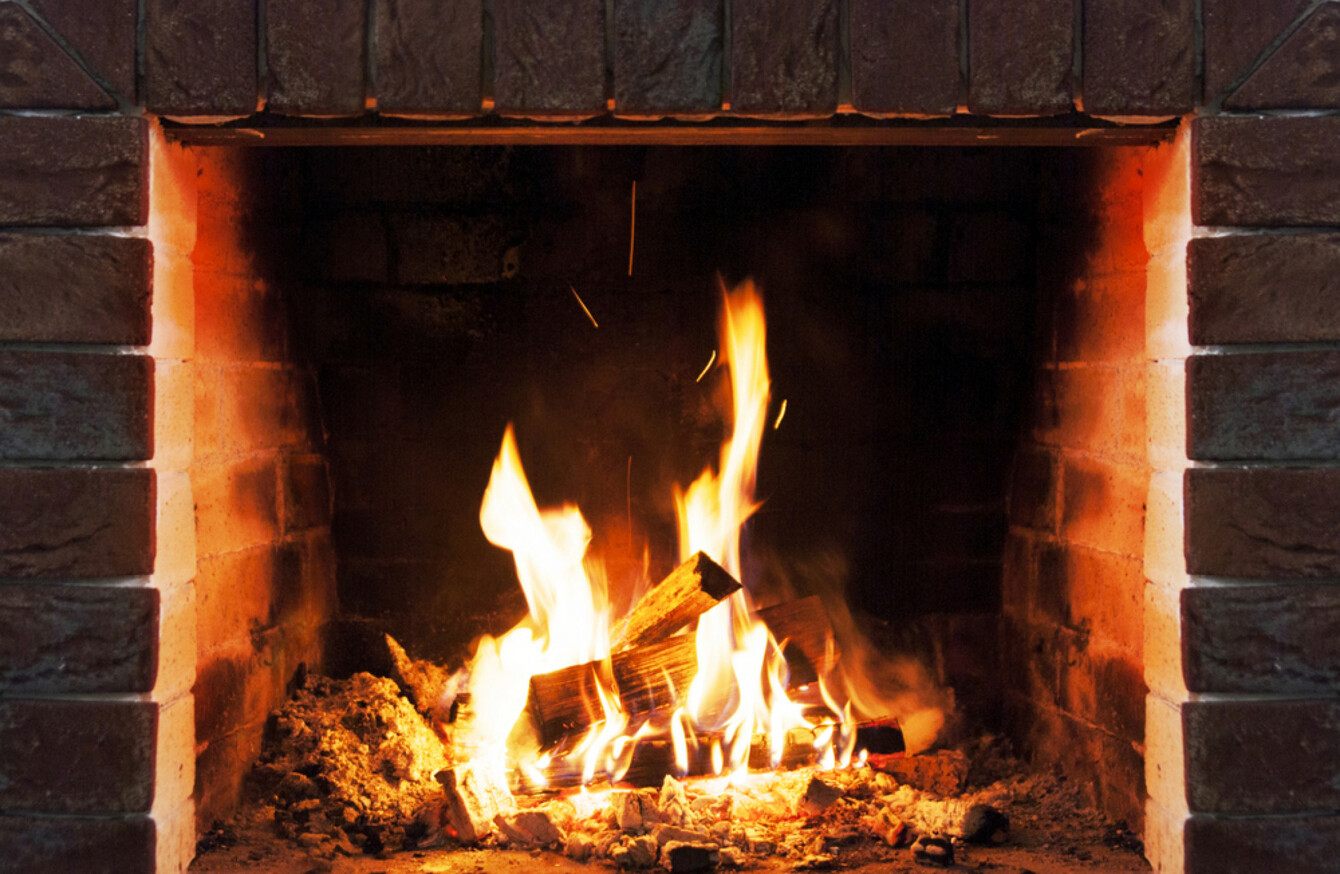 AS WE COME into the winter months, people will begin gathering fuel for the fire for those cold winter nights. One of the main symbols of Christmas is cosying up by the fire.
But two air quality reports published today have indicated that burning fossil fuels such as coal is the greatest threat to Ireland's air quality.
They've also indicated that the second greatest threat is the emissions from vehicle exhausts.
Peat, petroleum and coal would be examples of fossil fuels, while petrol or diesel are both made from fossil fuels and natural gas is something created in the oil production process.
Not only does burning fossil fuels do damage to the environment, but there's only a limited amount of them left – it's predicted that our stock of fossil fuels will run out in the next 40 – 50 years.
Although Ireland has remained within the EU's limits for air quality levels – which is an achievement considering that the UK hs been criticised for it's air quality standards – it hasn't met WHO, EEA or the Protection of Human Health levels of what's deemed safe.
As the Environmental Protection Agency's Pat Kenny told TheJournal.ie previously:
When we compare our air quality levels to those recommended by the World Health Organisation, the situation is a bit more complex. We face challenges in reducing our levels of particulate matter and ozone to below those recommended by the WHO Air Quality Guidelines.
"Those have tighter tests than the EU limits and values. Every successful reduction [in pollution] has consequential health benefits."
The EPA has launched a new campaign on the foot of the reports' findings which aims to increase the availability of local real-time air quality information to enable the public to make more informed decisions.
The two reports
In the Air Quality Ireland Report 2016, the air quality at 30 stations across Ireland was monitored. Data collected from these stations was assessed against legislative and target values, and found that:
No levels above the EU limit value were recorded at any of the ambient air quality network monitoring sites in Ireland in 2016
WHO guideline values were exceeded at a number of monitoring sites for particulate matter (PM10 and PM2.5), ozone, SO2 and NO2
The European Environment Agency reference levels were exceeded.
In its introduction, the reports authors stress the link between poor air quality and health conditions.
"The European Environment Agency (EEA) have Air Quality in Ireland 2016 estimated a figure of 1,510 premature deaths in Ireland in 2014 directly attributable to air quality, with the predominant culprit being fine particulate matter (PM2.5) from the use of solid fuels such as wood, coal and peat for home heating.
It is becoming increasingly apparent that there is no safe level of air pollution, a position that is held by the WHO and is reflected in their much stricter (than EU limit values) air quality guideline values.
#Open journalism No news is bad news Support The Journal

Your contributions will help us continue to deliver the stories that are important to you

Support us now
In the second report, the National Ambient Air Quality Monitoring Programme 2017-2022, it found that "exposure to air pollutants poses a considerable threat to current and future generations".
During a review of the current state of air quality monitoring and information provision in Ireland, the EPA found that updated methods were needed.
Although air quality levels are already monitored across the country, it's envisaged that the new national ambient air quality monitoring programme (AAMP) will provide more comprehensive and up-to-date model for citizens.
The EPA told TheJournal.ie previously that it would be recommending that the number of local councils that offer up-to-date information on their air quality levels be doubled, and that an air quality forecasting tool be introduced.
Kenny said:
If you have a respiratory problem, and you want to go out to the shops, if you look at the weather tomorrow and see that the forecast for air quality is bad, you might reschedule your trip until the following day if it's better.
The World Health Organisation has estimated that ambient air pollution in both cities and rural areas has caused 3.7 million premature deaths worldwide in 2012.
A further estimation indicates that 4,574,100 years of life have been lost due to fine particulate matter in 2014. Of this total, the estimate for Ireland is 16,800 years of life have been lost due to poor air quality levels.