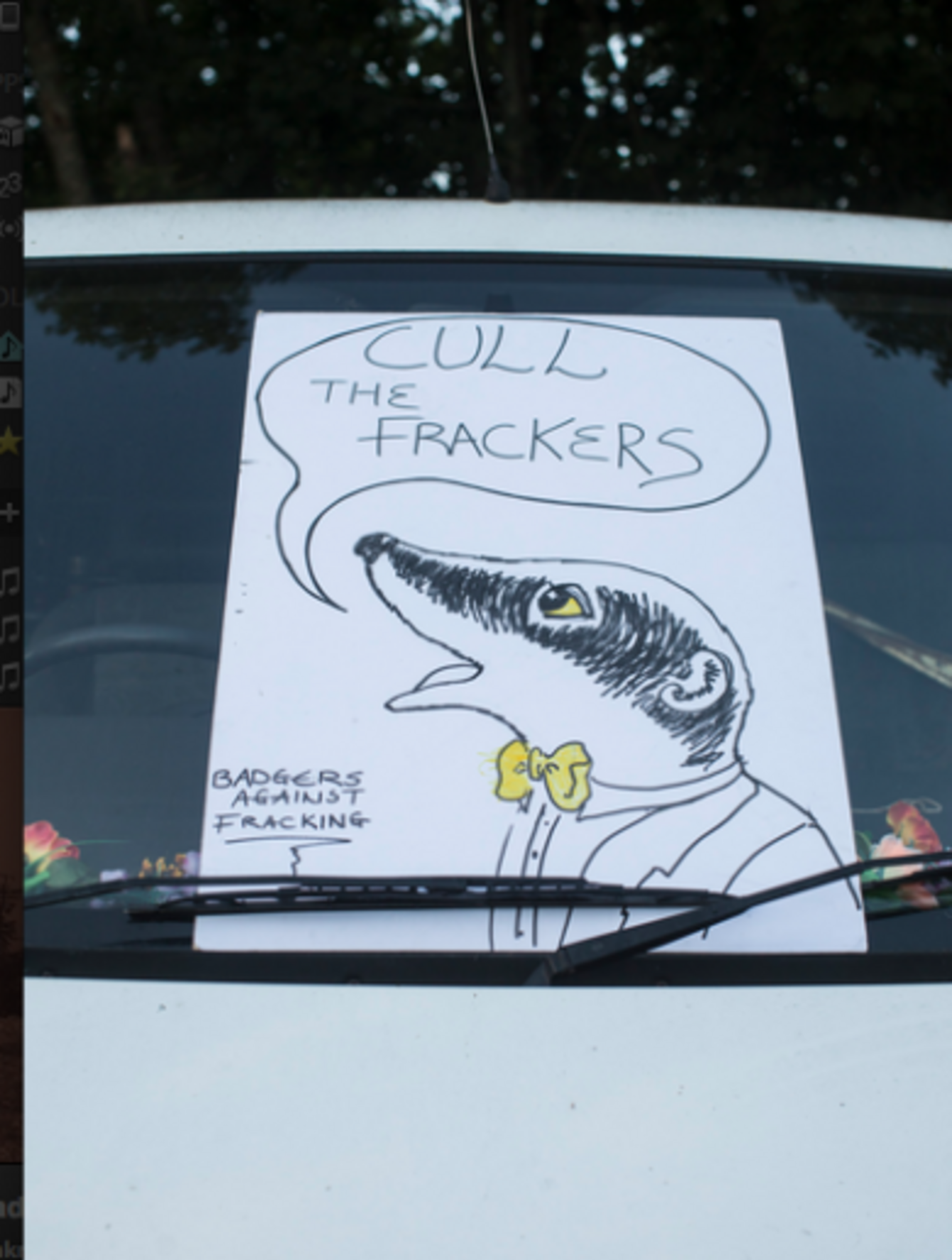 Fracking protest
Image: Sean Breithaupt
Fracking protest
Image: Sean Breithaupt
FRACKING IS A contentious issue, and Balcombe in West Sussex, England, is the latest example of this.
Protests have been taking place in Balcombe due to the fact that a company called Cuadrilla has begun exploratory drills in the area. Residents fear this could lead to hydraulic fracturing, or 'fracking'.
A Dublin-based photographer, Sean Breithaupt, was in Sussex for a fine art project he is working on when he spotted the protests. Using his photographer's instinct, he took these photos below to show the local reaction to the drilling.
The protests centre on drilling by the company Cuadrilla in the area, which locals believe could lead on to fracking. Cuadrilla say they would need new permissions to do this.
A 'Reclaim the Power' camp has been set up near the drilling site, and has been the scene of a number of protests. Prominent people arrested during the protests include British MP Caroline Lucas.
Dame Vivienne Westwood and Bianca Jagger have also been in attendance. One of the main groups involved in the anti-fracking protests is No Dash for Gas.
The BBC revealed this weekend that the cost of policing anti-fracking demos in the area was £2.3million to date.
Those in support of the drilling indicate that it could hold part of the solution to Britain's energy woes.
When Breithaupt was in the area, he saw "a sort of blend of local community and this protest camp" while taking the photos.
Police were on hand to ensure that the Cuadrilla staff and vehicles were able to access the site, while policing the protests.
One surreal element was when "these local choirs to come down to sing outside the camp", described Breithaupt.
All photographs below taken by Sean Breithaupt.
Police escort

Drilling rig

Train line

Balcombe village

Residents holding a fracking meeting

Local newspaper headline

Truck with equipment arriving on site

Protest camp

Protest camp

'Meet the Frackers'

Site entrance

Drilling rig

Police escort

Police and truck

Police and protester

Knitting

Camp stove

Site entrance

Badger against fracking

Local resident Sue Taylor

Honk for support

Protest sign

Protesters

Singing protest

Protest attendees

List of people who say fracking affected them in the USA

The Hendersons

Vanessa Vine