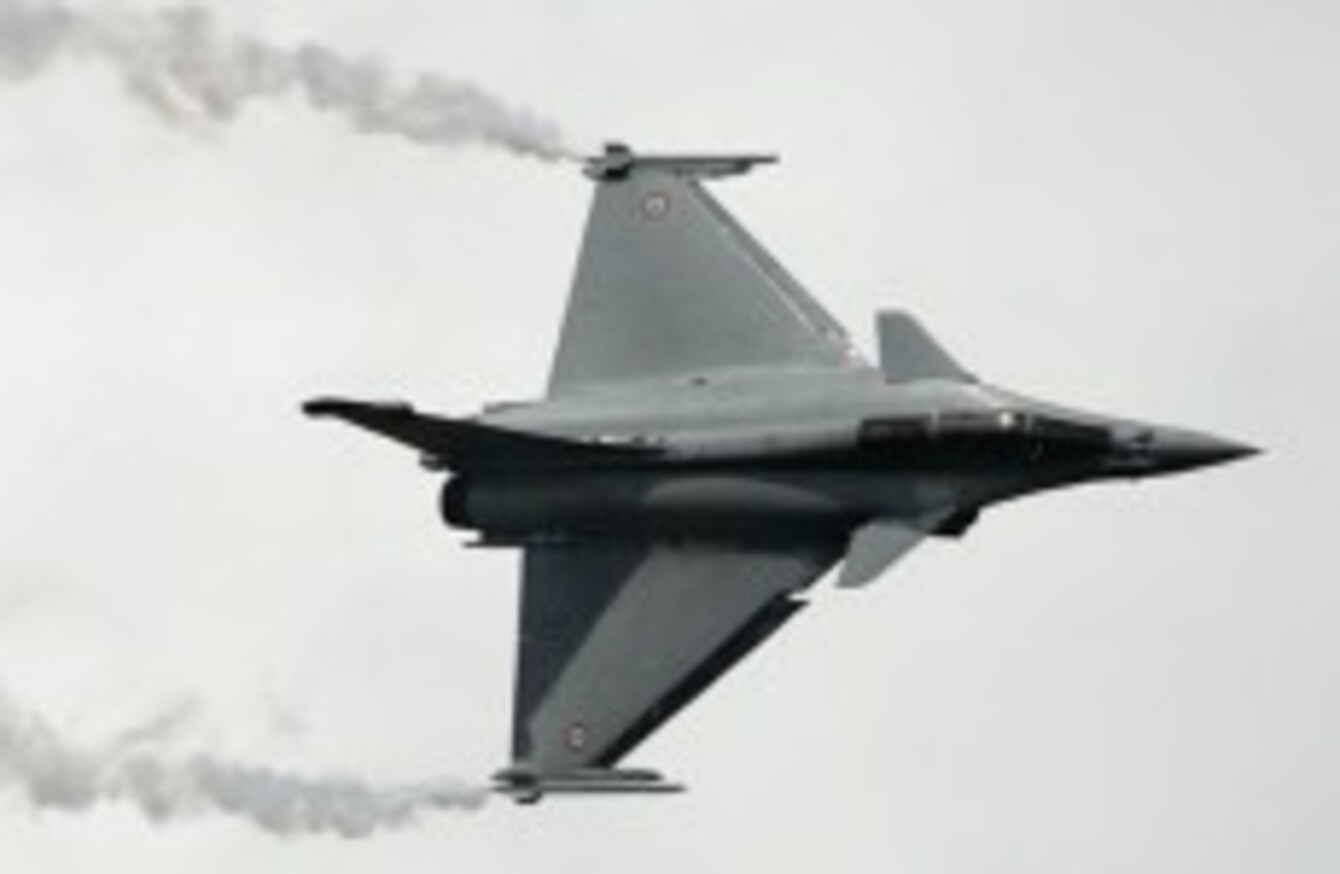 File photo of a Rafale jet fighter performing a demonstration flight.
Image: AP Photo/Remy de la Mauviniere
File photo of a Rafale jet fighter performing a demonstration flight.
Image: AP Photo/Remy de la Mauviniere
FRANCE HAS CARRIED out its first air strike against the Islamic State group in Iraq, boosting US-led efforts to unite the world against the growing threat posed by the jihadists.
More than a decade after Paris famously refused to back the invasion of Iraq, France became the first nation to join the US campaign of air strikes in the war-torn country.
"This morning at 9:40, our Rafale planes carried out a first strike against a logistics depot of the terrorist organisation (IS)," President Francois Hollande said.
His office said the target was in northeastern Iraq, without specifying exactly where, only adding:
The objective was hit and completely destroyed.
French defence ministry sources said two jets dropped laser-guided GBU-12 bombs in the Mosul area.
Kurdish military spokesman Halgord Hekmat identified the location as Tal Mus, between the city of Mosul and Zumar.
"We are very happy that France started its raids," he told AFP.
France, as well as Britain, had already sent aircraft into Iraq's skies for surveillance missions but Friday's strike was its first against the jihadists.
Both Germany and France refused to support the 2003 invasion, believing that nay decision on military force should be made by the UN security council, and only after inspectors had carried out examinations of the infamous WMDs, the Guardian reports.
International coalition
US aircraft have carried out more than 170 strikes since August 8 but President Barack Obama has been keen to build a broad international coalition.
The bombing campaign was launched to protect Iraqi Kurdistan from advancing jihadists and attempt to help the autonomous region's troops retake the ground they lost.
Last night, the US Congress backed Obama's plan to arm rebels to take on IS in conjunction with air strikes he has pledged to carry out inside Syria.
"These terrorists thought they could frighten us, or intimidate us, or cause us to shrink from the world," he said, after a rare moment of bipartisanship in the House.
But today they're learning the same hard lesson of petty tyrants and terrorists who have gone before.