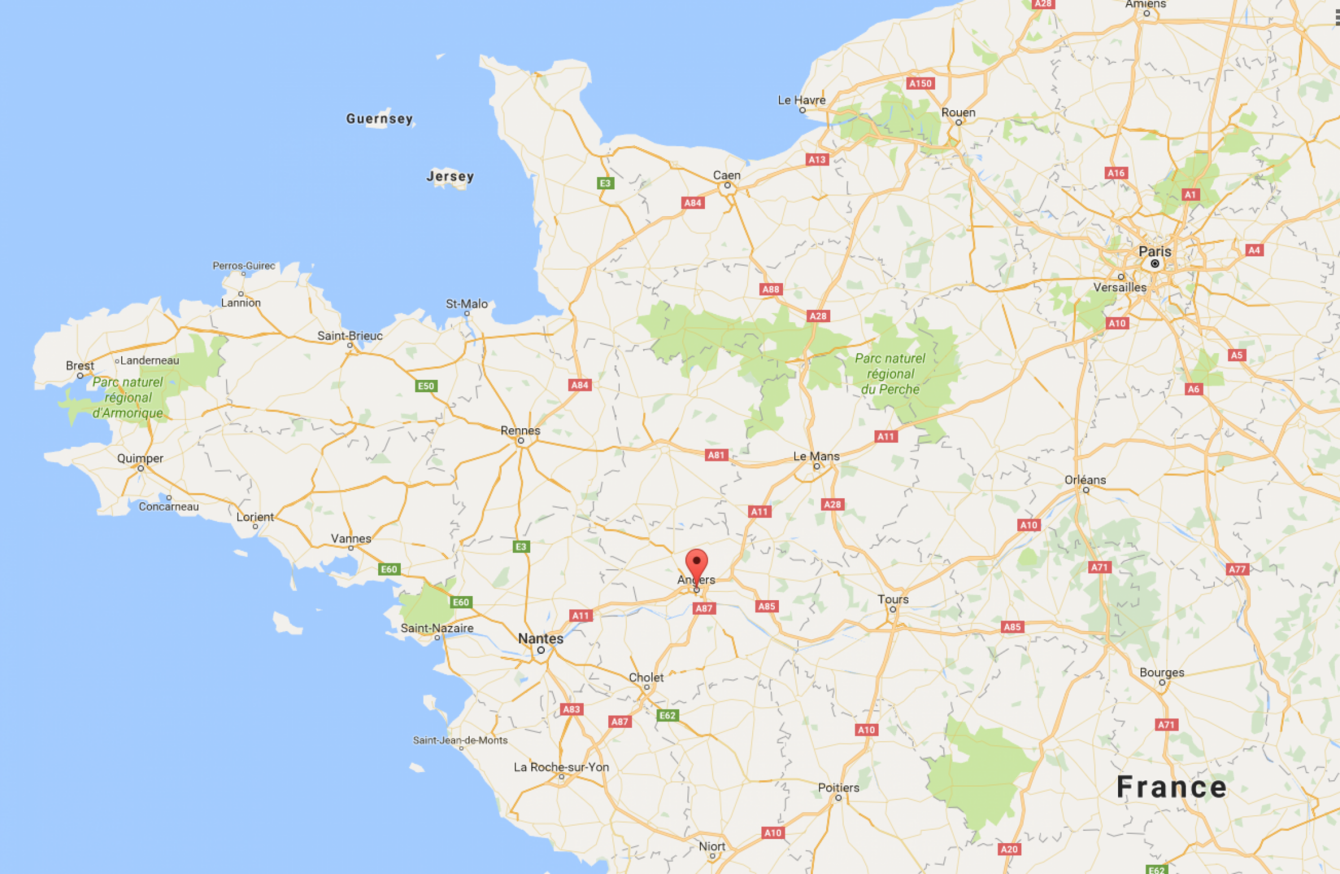 The city of Angers
Image: Google Maps
The city of Angers
Image: Google Maps
FOUR PEOPLE HAVE been killed and 14 injured after a balcony collapsed in western France as young people were attending a housewarming party, according to local authorities and media.
Authorities in the Maine-et-Loire region said the accident occurred late yesterday when a balcony on the third floor of the recently-constructed building collapsed in the city of Angers.
They said four people were killed.
A spokesman for the city's University Hospital said ten people injured in the accident were admitted, one of whom was in serious condition.
Another four were treated at a clinic.
The Ouest France newspaper said those on the balcony were young people attending a housewarming party.
The duty manager at the hospital, Michel Pichon, told France Info radio that all the injured "were about 20 years old, certainly students".