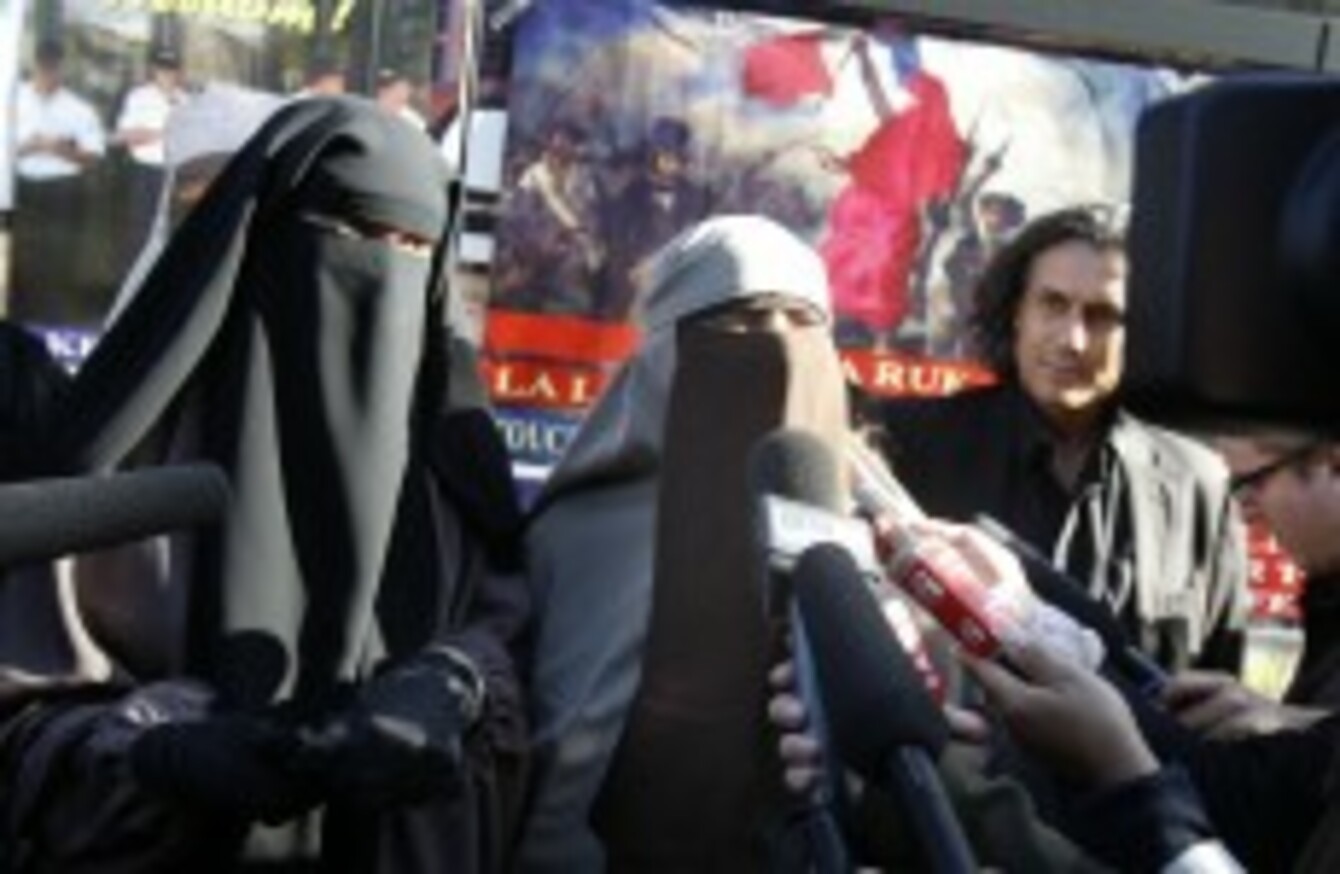 Kenza Drider, centre, addresses reporters after announcing that she will be candidate for the 2012 French presidential elections
Image: AP Photo/Remy de la Mauviniere
Kenza Drider, centre, addresses reporters after announcing that she will be candidate for the 2012 French presidential elections
Image: AP Photo/Remy de la Mauviniere
TWO MUSLIM WOMEN have been fined by a court in France for continuing to defy a state ban on the wearing of the full-face veil in public.
Hind Ahmas and Najate Nait Ali have been fined €120 and €80 respectively after they were caught wearing the niqab in public outside Meaux town hall in eastern Paris shortly after the law came into effect earlier this year, BBC News reports.
The women have said they will appeal the ruling to the European Court of Human Rights.
They are the first of 91 women who have been stopped by French police to be handed down fines.
Earlier this year, the French government introduced a ban on the wearing of full-face veils in all public places including when walking down the street, taking a bus, going to court, and collecting children from school.
The Guardian reports that it was the birthday of Meaux Mayor Jean-Francois Copé – the architect of the ban – when the two women were stopped near the town hall with a birthday cake for the mayor that was made of almonds.
The presence of the almonds was intended to be a play on the French word for the dried fruit, 'amande' which is closely related to the word 'amende' which means 'fine' in English. They said they were looking to expose what they saw as the absurdity of the law.
Another high-profile niqab-wearer, Kenza Drider, is reported by AP to be preparing to stand as a candidate in the 2012 French presidential election where she says she will run as a "freedom candidate".
"When a woman wants to maintain her freedom, she must be bold," the 32-year-old said.
- additional reporting from AP