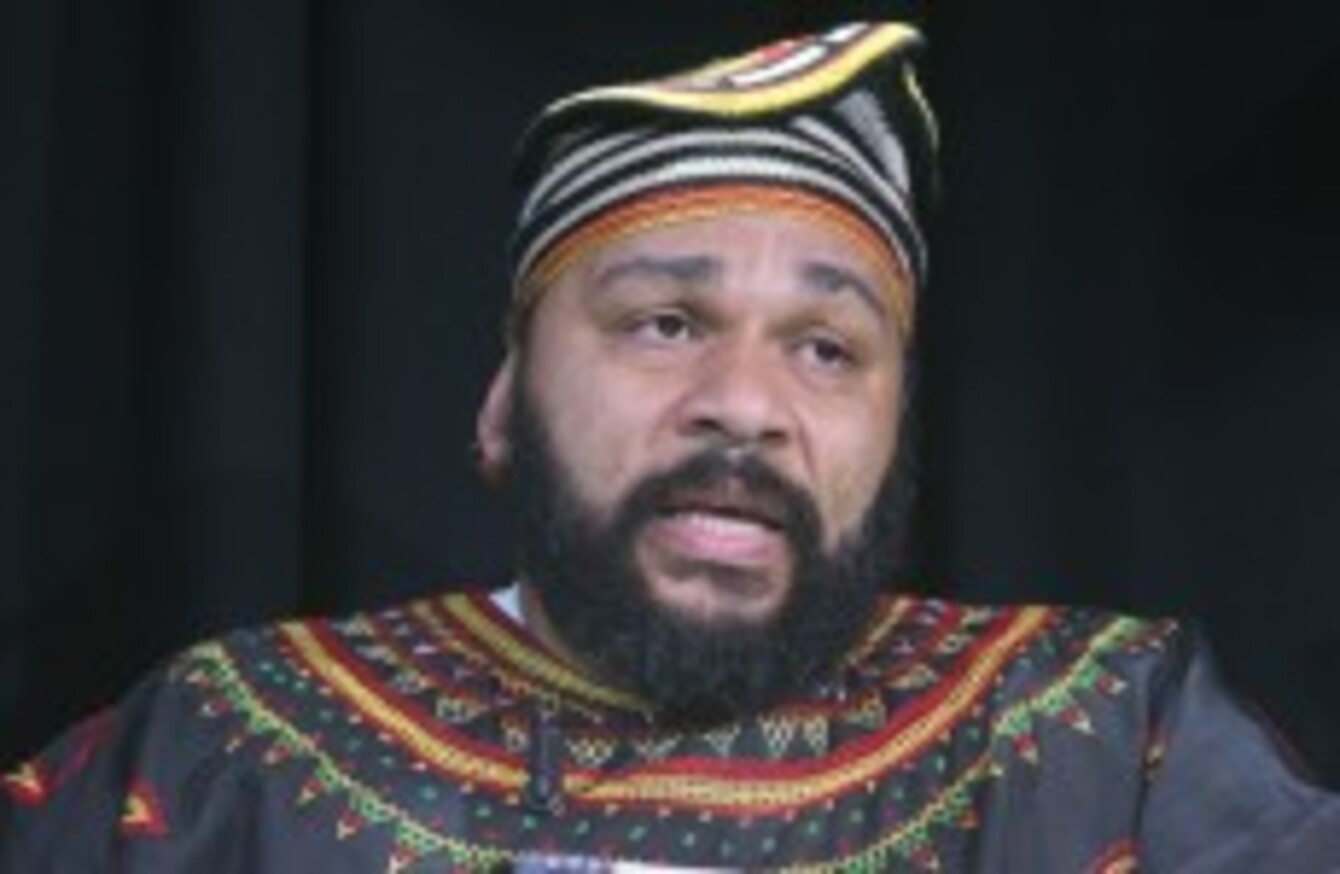 Comedian Dieudonne is one of those targeted by police since the attacks.
Image: AP/Press Association Images
Comedian Dieudonne is one of those targeted by police since the attacks.
Image: AP/Press Association Images
A MAN SENTENCED to 10 months in a French jail for expressing solidarity with the Kouachi brothers is just one example of free speech issues Amnesty International is worried about.
The human rights NGO says France is facing a 'litmus test' for freedom of expression as dozens are arrested in the wake of the Charlie Hebdo attacks.
Amnesty says some of those arrested are being pursued under tough new counter-terrorism laws introduced in November.
"In a week in which world leaders and millions around the world have spoken out in defence of freedom of expression, the French authorities must be careful not to violate this right themselves," warned Colm O'Gorman of Amnesty Ireland.
Amnesty say the new laws criminalise "inciting" or "defending" terrorism and carry a sentence of up to five years in prison. This can increase to seven years if it involves posting something online.
One of those targeted by police for allegedly being an "apologist for terrorism" is French comedian Dieudonné, who wrote on Facebook that he 'felt like Charlie Coulibaly'. A reference to both Charlie Hebdo and kosher restaurant attacker Amedy Coulibaly.
Dieudonné also posted pictures of his arrest to his Facebook page.
Up to 54 people are believed to have been arrested in the week after the attacks for 'defending or glorifying terrorism'.
Amnesty International has questioned a number of these cases.
These include, they say, the case of a 21-year-old who was caught without a ticket on a tram, and subsequently sentenced to 10 months in prison for allegedly saying, "The Kouachi brothers is just the beginning, I should have been with them to kill more people."
Others include cases include a man shouting in the street "I am proud to be a
Muslim, I do not like Charlie, they were right to do that".
Another was an drunk man who, upon his arrest for drunk driving, allegedly told the
police "there should be more Kouachi, I hope you will be next."
Crackdown
French Justice Minister Christiane Taubira last week urged prosecutors to take tough action against those who condone terrorism and carry out racist or anti-Semitic acts.
"In these times when the nation must display unity, reprehensible words or acts of hatred or contempt made because of religious affiliation must be fought with the utmost vigour," Taubira wrote in an official notice to prosecutors Monday.
But Amnesty says that, while Governments must take action against incitement to discrimination or violence, vague statements that fall short of that must not be criminalised.