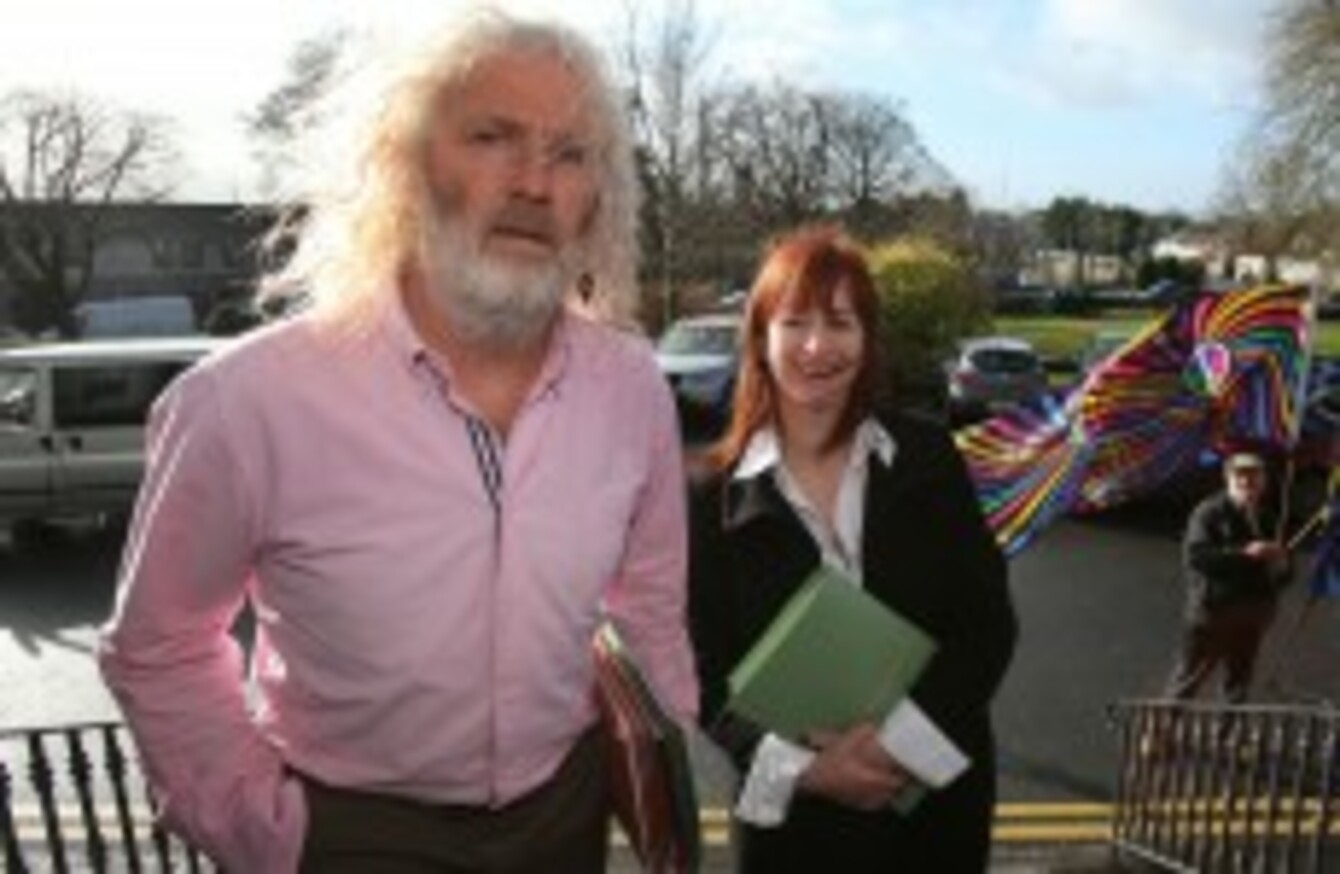 Image: Niall Carson/PA
Image: Niall Carson/PA
Updated 1pm
THE GENERAL SECRETARY of the Garda Representative Association (GRA) has claimed TDs are using Dáil privilege to make "spurious allegations" against members of the Garda Síochána.
PJ Stone was responding to allegations raised in the Dáil by TD Clare Daly recently that a garda saw a colleague shoot a civilian dead and was later told by superiors to say he did not witness it.
"It is very serious in the sense that somebody can hide behind the privilege of Dail Eireann," he told reporters on the final day of the association's annual conference.
"It is not just in relation to that allegation because that one has tremendous connotations in terms of the seriousness of it.
"But again Deputy Wallace used Dail privilege a couple of days ago to read from an extract of a letter from GSOC which in fact is two years old."
Stone was referring to a letter Daly's solicitor had received from GSOC stating that gardaí "directly involved" in the arrest declined to voluntarily provide accounts or cooperate with the investigation.
"I would say to all Dáil deputies, if you have something to say will you come outside and say it and then we will deal with it appropriately.
I do not think Dail privilege was intended for it to allow people to sully the good name and reputation of the Garda Siochana – I think Dáil privilege is there for a very specific issue under parliamentary discussions.
"But this is now being used as a mechanism, as a tool, to throw out spurious allegations against members of the Garda Siochana."
Produce the evidence
Yesterday, Minister for Justice Frances Fitzgerald told reporters in Tullow she has asked for a full report on Daly's allegations. 
She said that she would advise anyone who has information about a serious crime, including Clare Daly, to "produce the evidence so it can be investigated".
In the job I'm in, you often find that when you go to investigate – and I'm not speaking about that particular comment now – but when you go and look at the facts, sometimes they are quite different, so the important point is for the public to know, and for everyone to know, that if people have information about a crime of that magnitude, of that magnitude and that seriousness, if the evidence is available, if a complaint has been made, that of course it will be followed up.
She also told reporters she believes Dáil privilege has to be used in a responsible way and if it is not, she wants to see action being taken.
Garda Commissioner Nóirín O'Sullivan also said she believed the best course of action in this instance is for the allegations to be brought directly to the Garda Síochána Ombudsman Commission for investigation.
Though she is aware of Daly's allegations, O'Sullivan said she is "not aware of any specifics surrounding the incident". When asked if the force was investigating the allegations, she responded that more specifics details would be needed "before we could even come to the conclusion that it was murder".
Clare Daly has not responded to calls requesting comment. 
More from the conference: