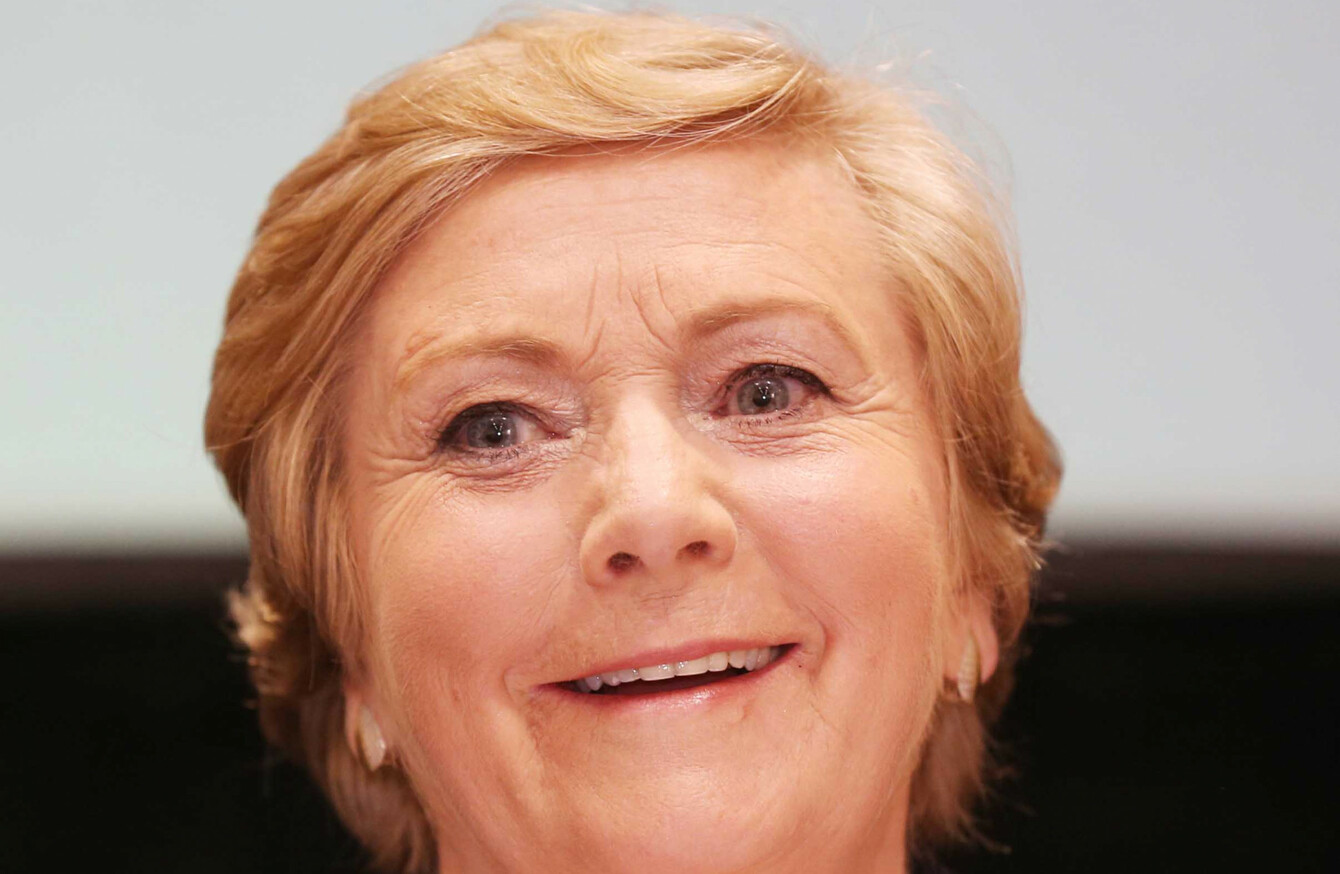 Image: Rolling News
Image: Rolling News
TÁNAISTE FRANCES FITZGERALD plans to allow her name to go forward for the Dublin Mid West general election convention on Tuesday.
A government spokesperson confirmed to TheJournal.ie this afternoon that Fitzgerald will allow her name to go forward despite the continuous pressure on her this weekend following the revelations of the email scandal.
Fianna Fáil has this week sought to force Tánaiste Frances Fitzgerald into stepping down after it was revealed this week that she ignored an email sent to her in May 2015 regarding garda whistleblower Maurice McCabe.
It remains unclear whether Fitzgerald will step down as Tánaiste.
In a meeting yesterday, Taoiseach Leo Varadkar handed over documents to Fianna Fáil leader Micheál Martin in an attempt to convince him that Fitzgerald had acted appropriately.
Pressure has been mounting over the course of the weekend for Fitzgerald to resign and Labour Party leader Brendan Howlin has called for the batch of documents to be provided to all parties.
He said that clarity is needed to as to whether these have also been provided to the Disclosures Tribunal.
Support for Fitzgerald 
Over the past number of days as the crisis continued to escalate, Varadkar has stood firm on his support of Fitzgerald.
He said yesterday that she has "done nothing wrong". On Friday, he said that he would not throw Fitzgerald under the bus.
Varadkar has also warned that if Fitzgerald does not step down by Tuesday that a general election is imminent. He did not rule out accepting Fitzgerald's resignation if it was offered.
"I won't be seeking her resignation and I hope that does not happen."
I think there's a real injustice here in people calling her to resign in these circumstances.
There have been suggestions that Fitzgerald may temporarily step aside until the new year when the Charleton Tribunal could discuss the matter.
Speaking yesterday afternoon on RTÉ's Saturday With Claire Byrne, Fianna Fáil's justice spokesperson Jim O'Callaghan said: "The only way we can prevent a general election is for the Tánaiste to consider her position."
I think the Tánaiste stepping aside in reality is a resignation. The Tánaiste will then have an opportunity to go then after that, if she did resign, to the Disclosures Tribunal.
While Fitzgerald still may not resign as Tánaiste, one thing is certain – it looks like we're one step closer to an imminent general election.